Over the years, we've seen numerous tiny house designs, which are equipped with several transforming walls and furnishings. But Hong Kong-based LAAB Architects want to take tiny house living to whole new level with their latest 309-square-feet smart apartment that includes dozen homes in one. Nestled into the core of Hong Kong's Central district, the transforming apartment has been designed for a couple and their three cats.
The highly-skilled team of architects has thought beyond 3D space and took into account a fourth dimension of time to create this living space. This is because they wanted to create a space that can transform itself all the time, according to the changing needs of the inhabitants.
For instance, a single dressing room can turn into a kitchen during meal times to a media room for playing video games with friends, and to a tiny workout space for burning calories. For the couple, a bookcase folds out to provide a wall for their bedroom. Moreover, tiny living spaces in the walls are also created to accommodate their three cats.
Basically it combines major components of several dream homes in one design. So, you can easily transform it any time of the day to meet specific needs. Besides all that, tailor-made furnishings make it more flexible dwelling. A bathtub within the house turns into seating when some cushions are added. There is also a movable wall with vanity and shelving units. Plus, hidden storage units are present in the floor and above kitchen.
Hong Kong dwellings are ridiculously cramped; however this tiny smart home could be an example for other small home projects as well. Such transforming house designs are beneficial for people looking for affordable, tiny but comfortable living space.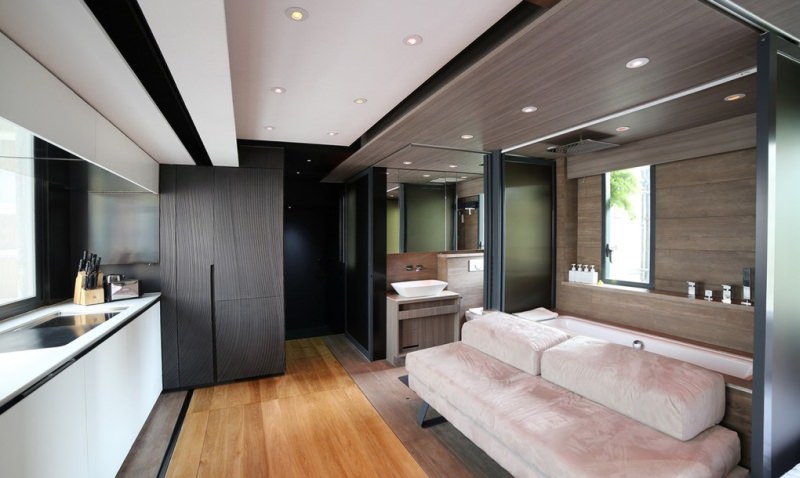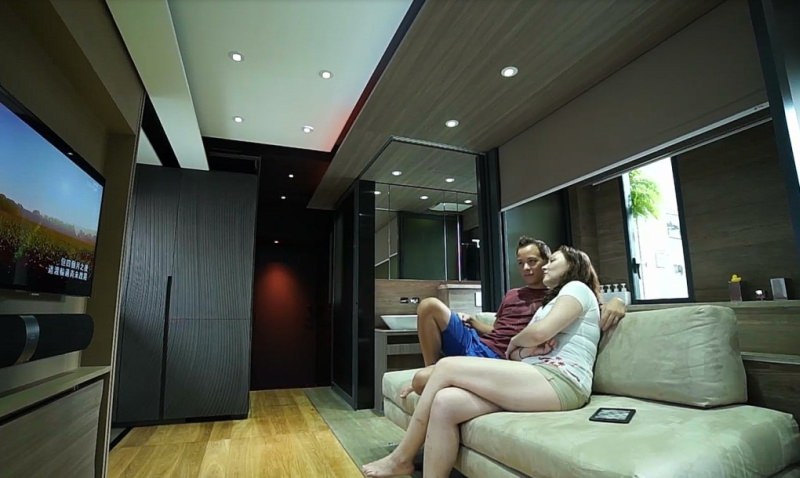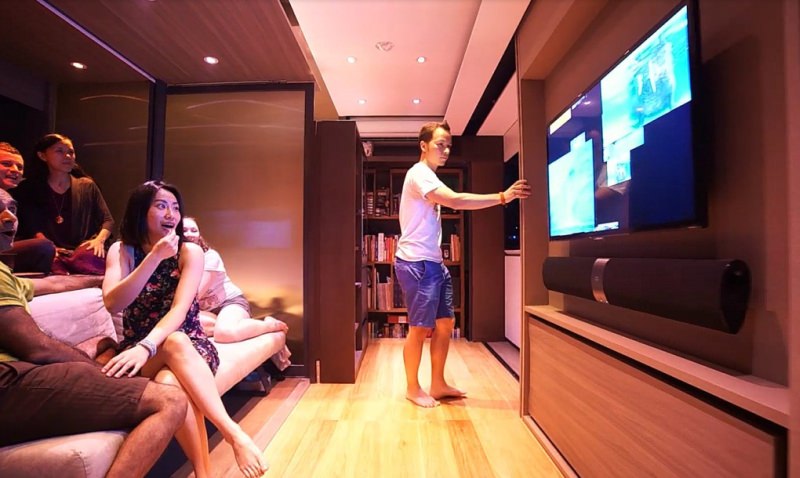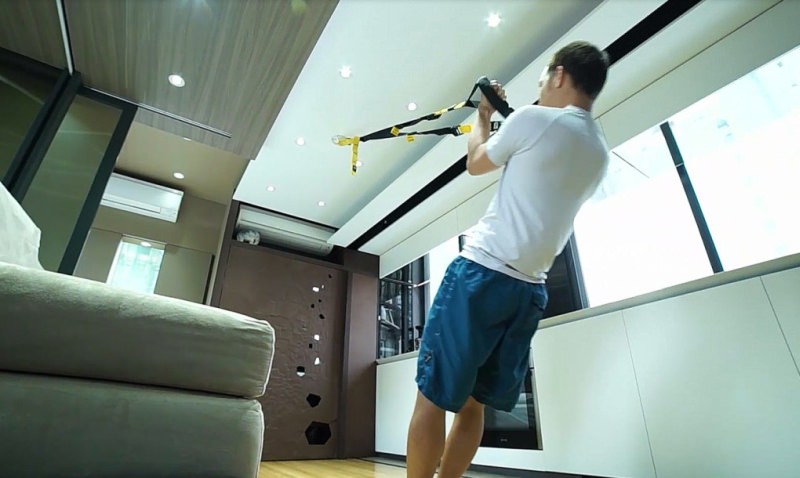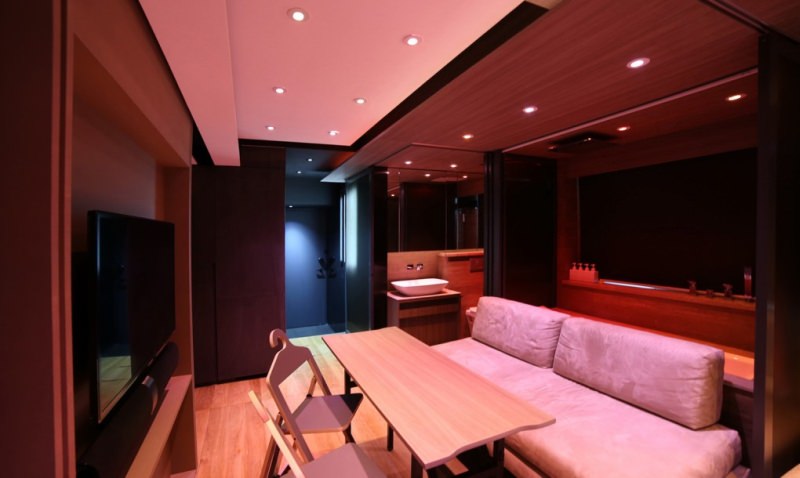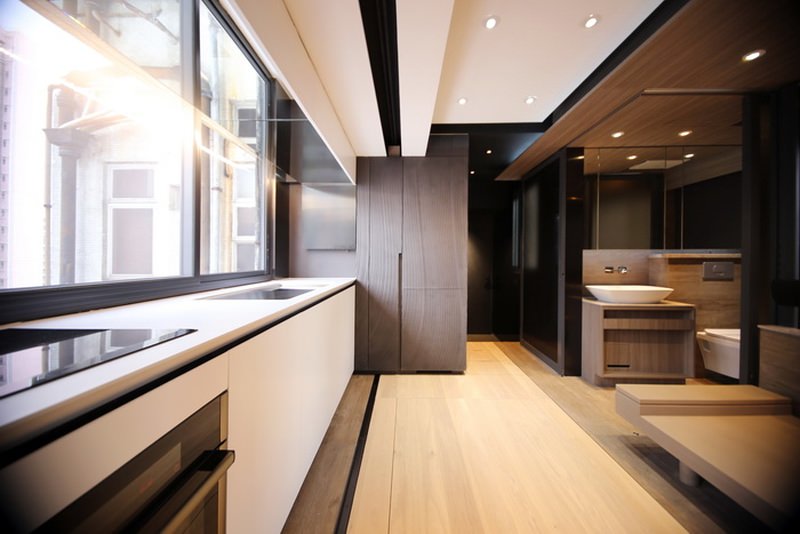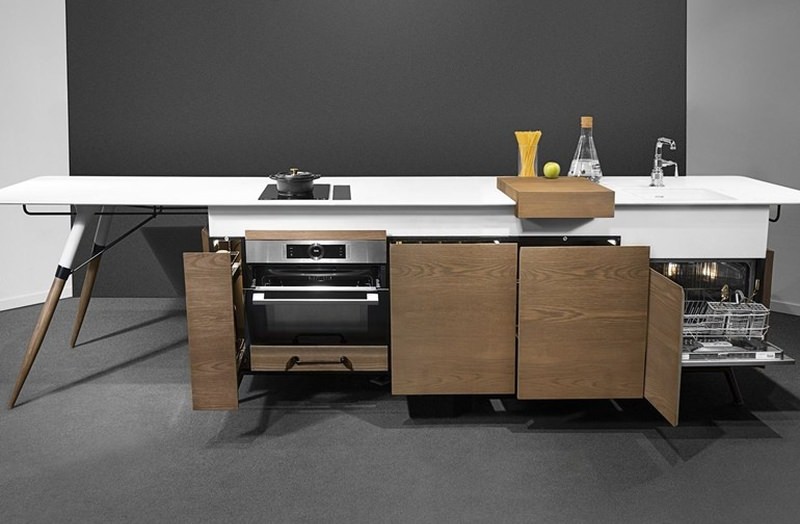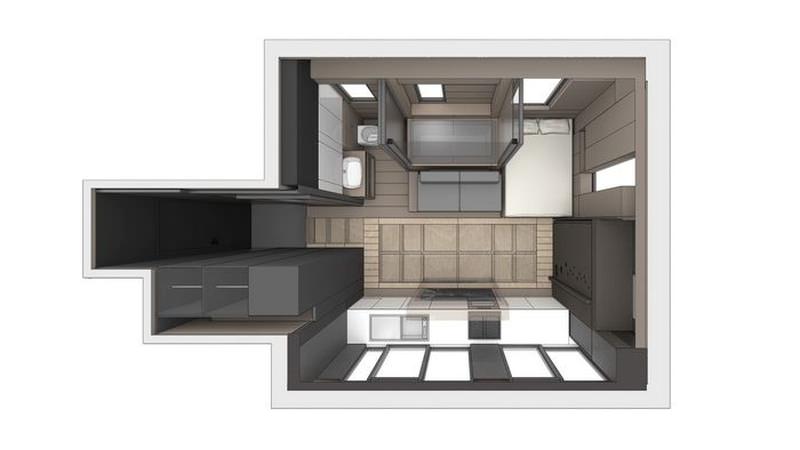 Via: Curbed