No, we are not talking about the actual handbag- but it is the exclusive wooden stool designed in shape of a leather hand bag. It is created by Italian Design Studio AmeBe inspired by most beloved accessory used daily by women, the purse.
The stool is made of solid cedar from Riva 1920 and brilliantly crafted into typical shape of a leather bag. Designers' workmanship and technical skills are commendable because they finished a monolithic wooden block into a beautiful handbag design with minute detailing of an original leather handbag. Its design is complete with imprinted Riva 1920 mark, tiny metal studs and leather handles on both sides. The leather loops can also be used to move the stool easily from one place to another.
Furthermore, a scent of cedar highlights the wooden aesthetic of the stool to great extent. The wooden stool measures 24 x 16 x 16-inches and is suitable for any space of your house with contemporary interior. The stool can be used both indoors and outdoors for seating while reading, sipping coffee or simply enjoying the view of nature outside. The wood purse-like stool offers both visually appealing and functional design that any fashion-oriented women will adore.
However, the design studio has not revealed anything about its price and availability, but we are sure it would definitely be loved by women who like collecting different handbags. We know that this furniture design will only be appreciated by females, but males don't get disappointed we'll soon update you with some unique gadget as well.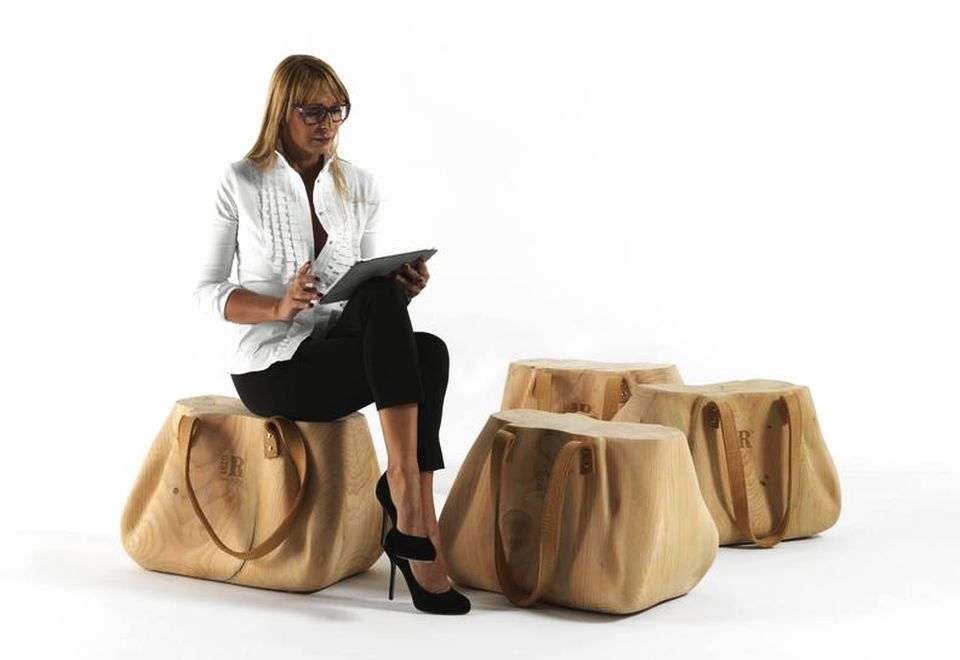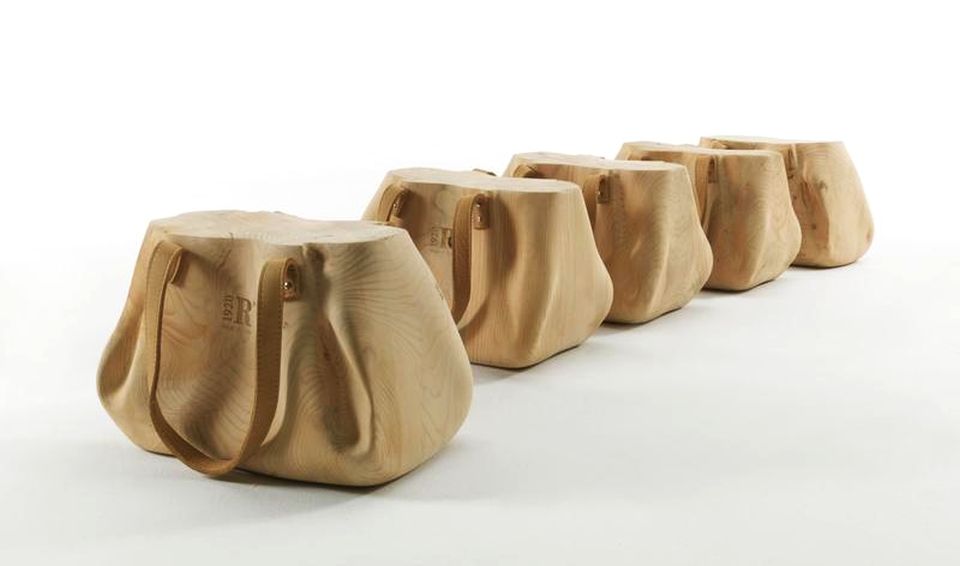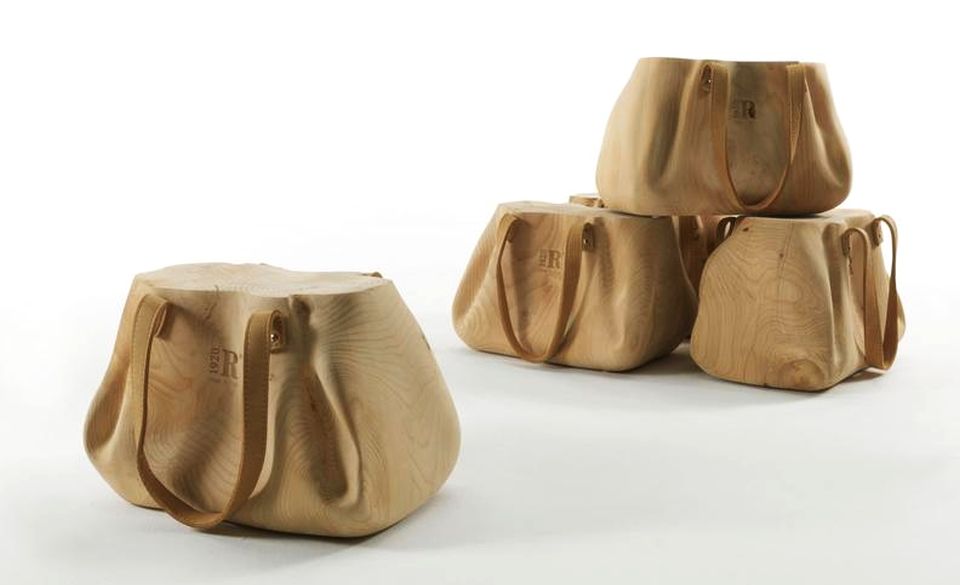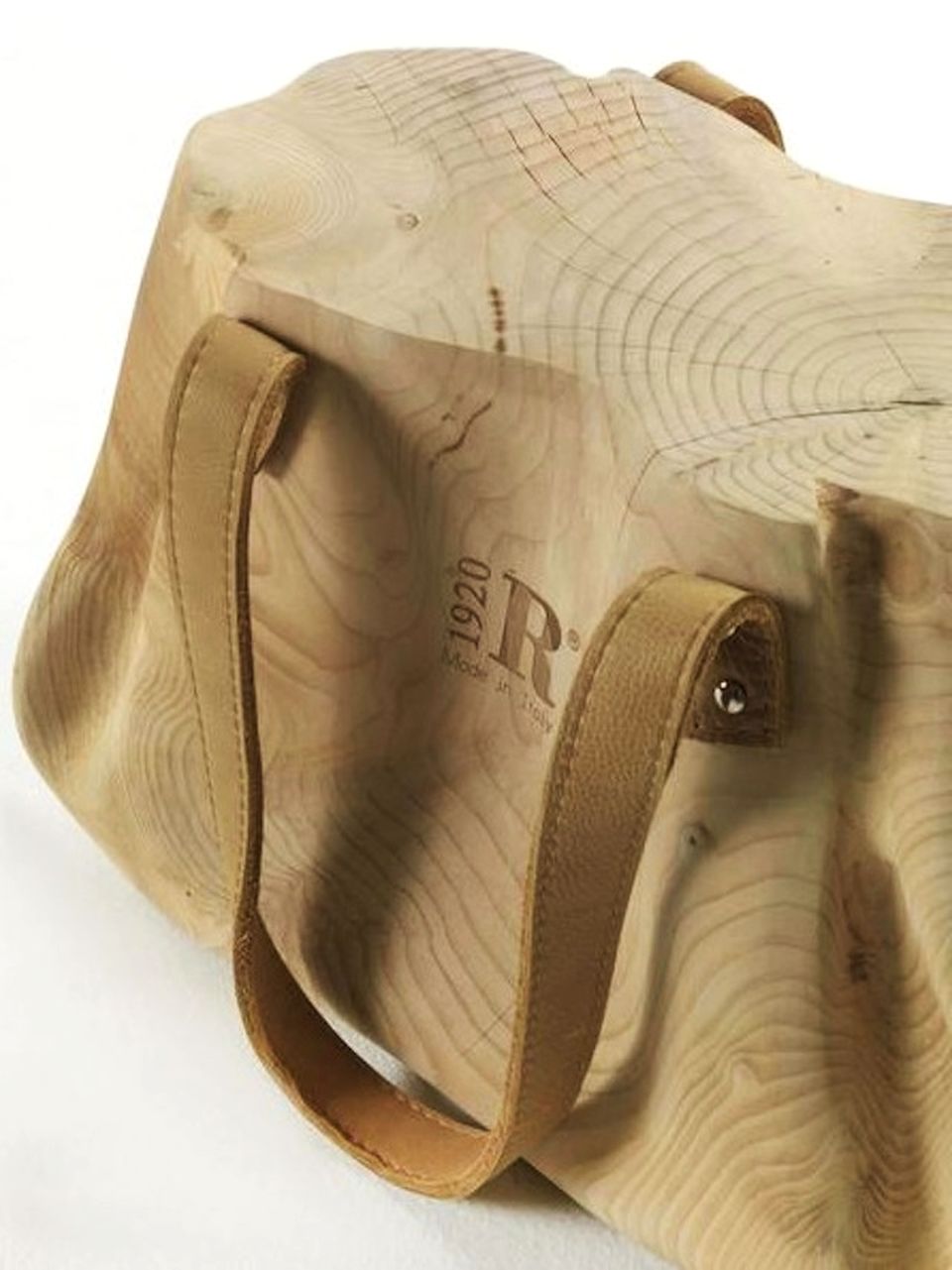 Credit: IOArch