Italian furniture brand LAGO's Air furniture collection, surprising enough for its gravity defying aesthetic, is now available for purchase. From sofas to tables and beds, the collection consists of different furniture pieces. One thing is common among them is that these furniture pieces seem to be floating in mid air thanks to tempered glass legs.
Designed by Daniele Lago, this furniture collection is cozy, surprising and elegant. Keep reading for a brief overview of each of these contemporary furniture pieces:
Air Sofa
Modularity is one of the most dominant features of this sofa. You can choose your own depth and back rest height, mix fabrics and hues, in order to create a sofa fully personalized to your comfort and personality.
Once a linear sofa, it can become a comfortable guest bed or a chaise longue, just by rotating the modules. The sofa sits on extra-clear tempered glass legs, giving it a feel of floating in air.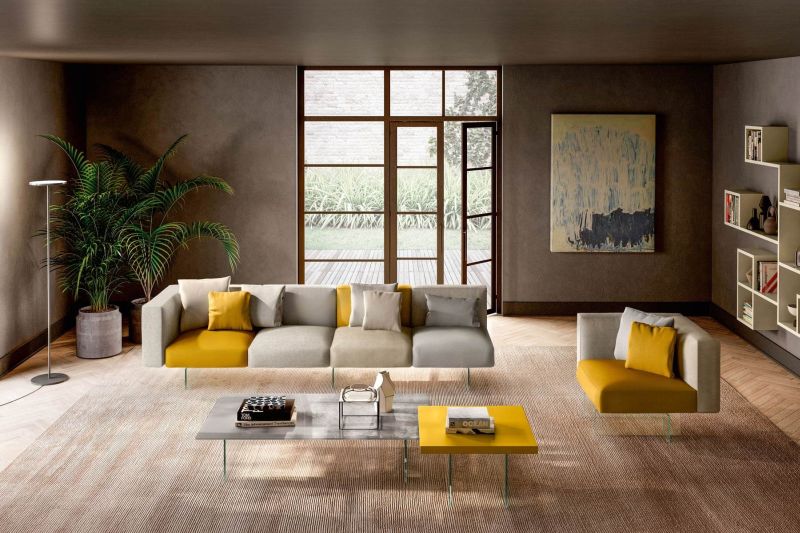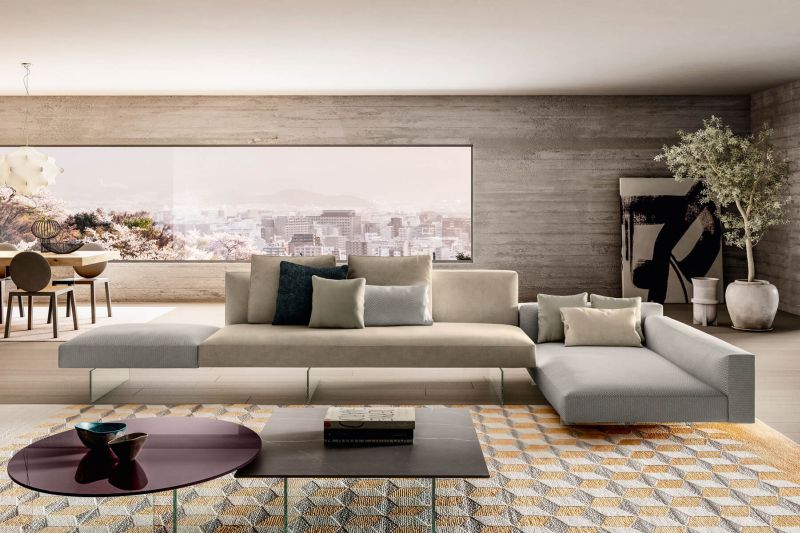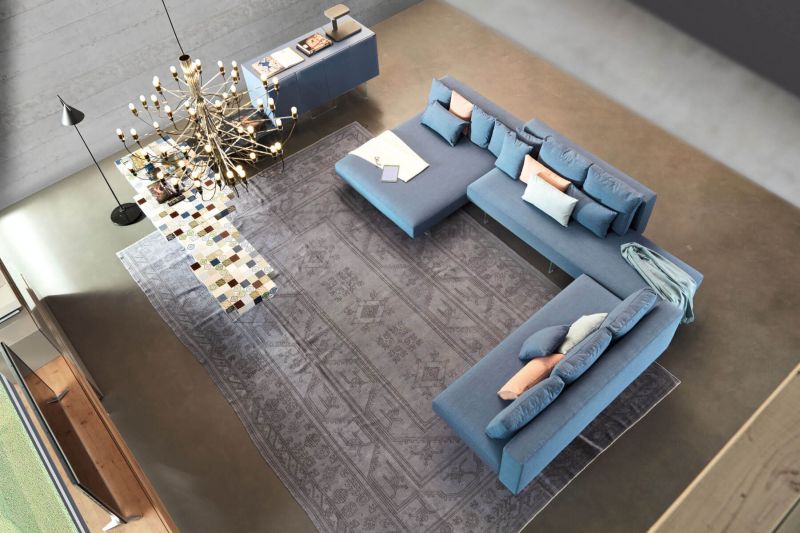 Air Table
LAGO Air table is truly a wonder! Its top supported by two extra-clear glass legs make the table appears as in floating in air. Available in Wildwood, Glass, and Laminate tops, this table can be suit to different interior styles.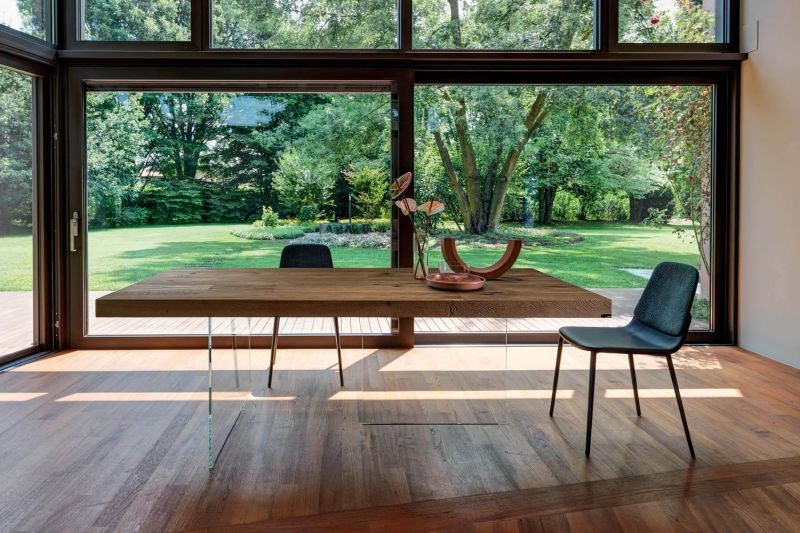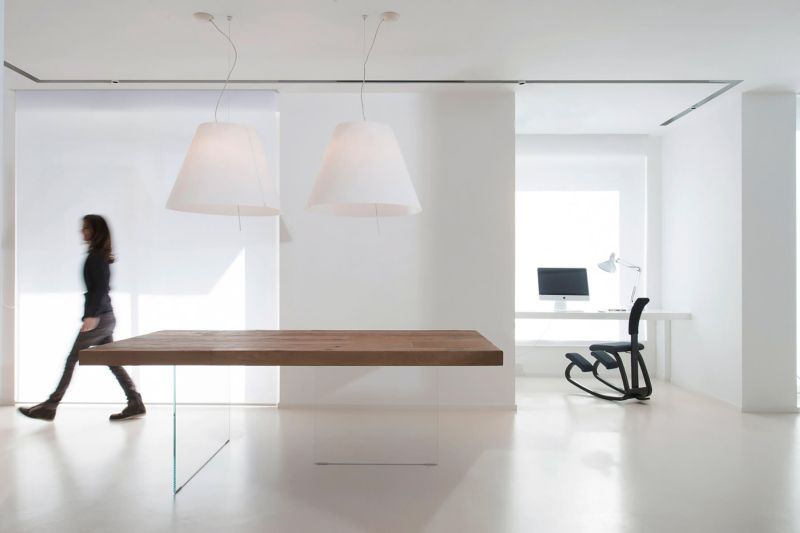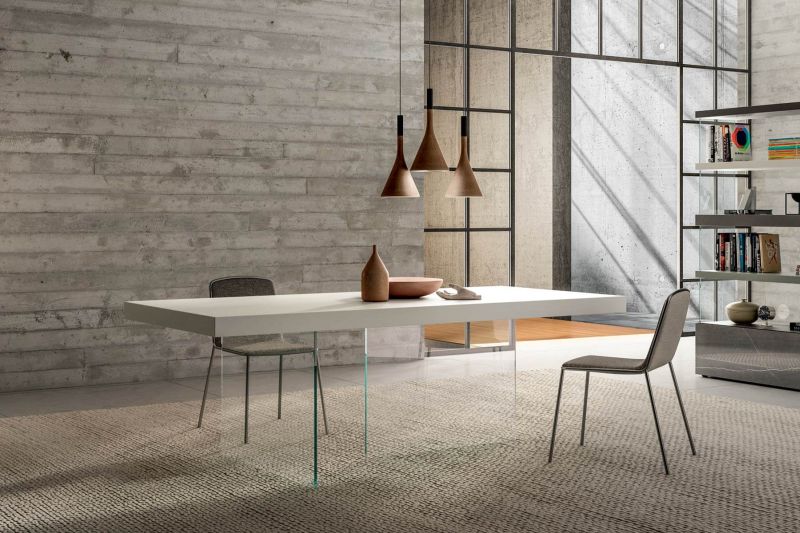 Air Bed
If you would like to sleep on a floating bed, this one is just right for you. The platform of the bed is suspended on four nearly invisible glass legs, giving it a feeling of floating in air. It comes with detachable back rests, shelves and drawers that can be attached to the bed frame at any point.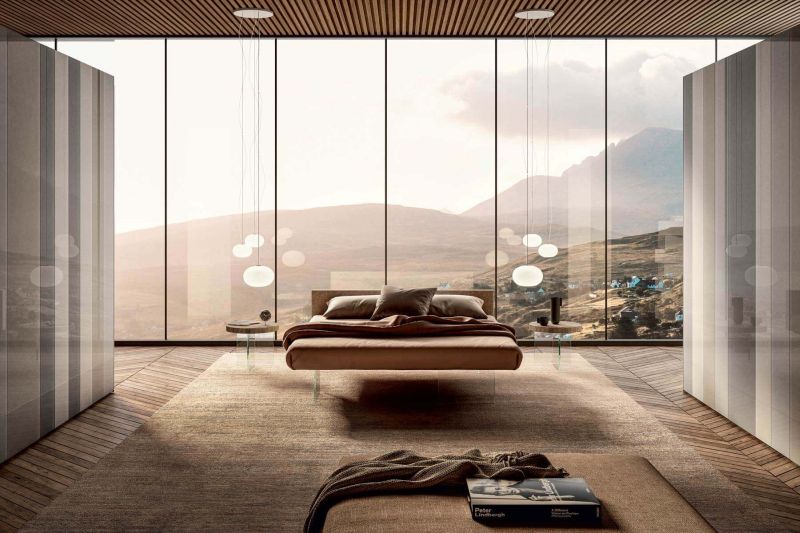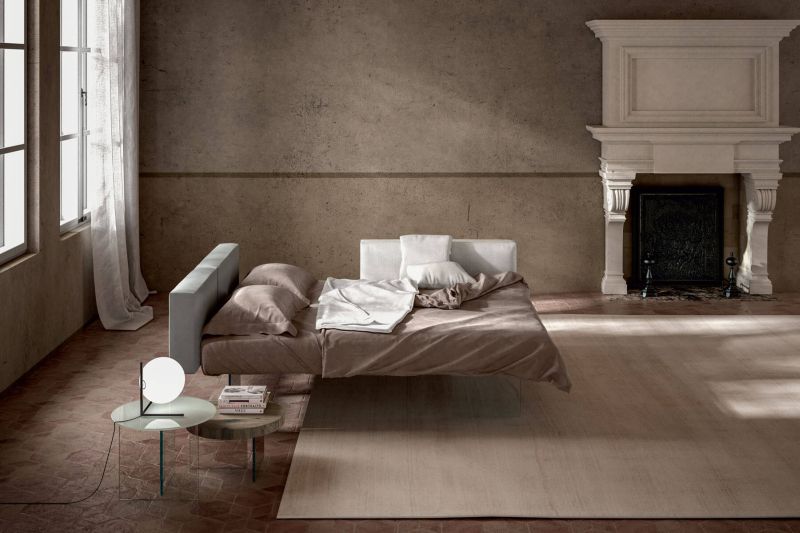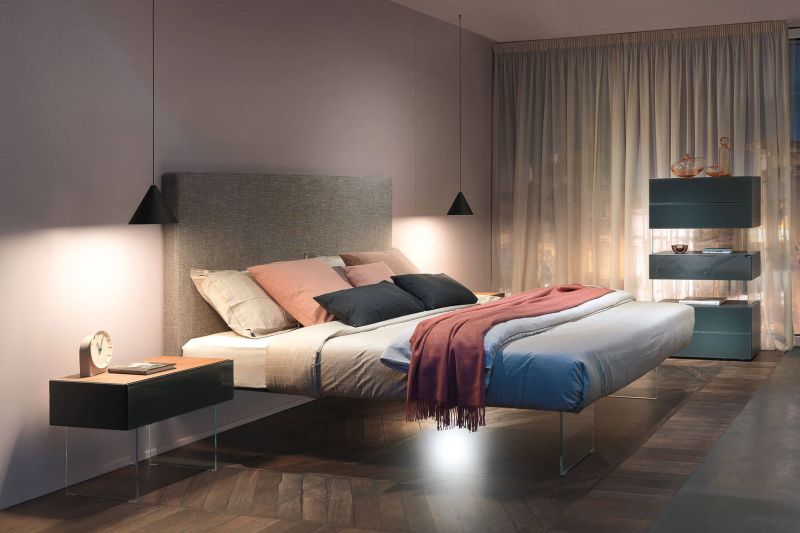 Air Shelving
Made from lacquered wood or Wildwood oak, this two-faced shelving contrasts transparency of its glass supports, creating an extraordinary feeling of lightness. It can also be used as a room divider. Installation requires no wall attachments – just set up this self standing structure in front of a wall.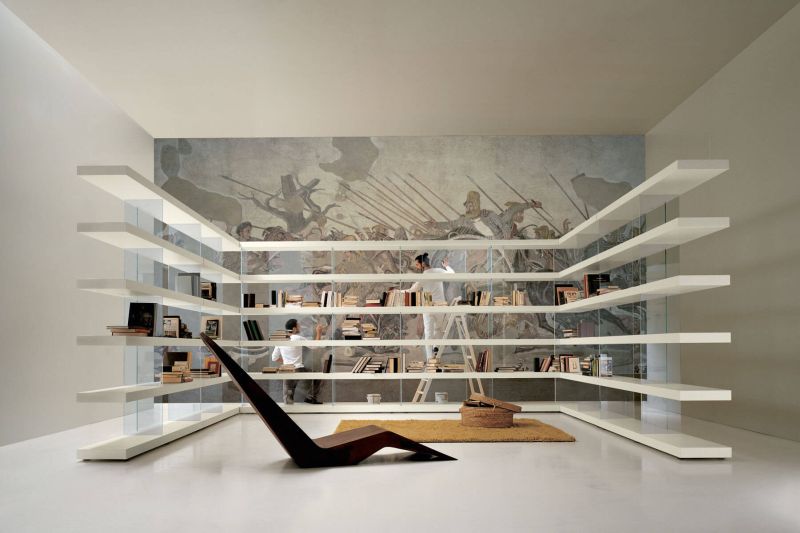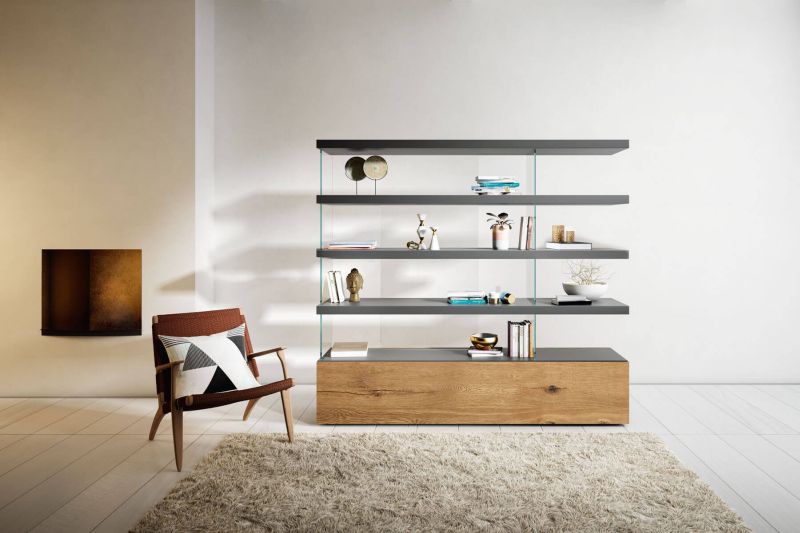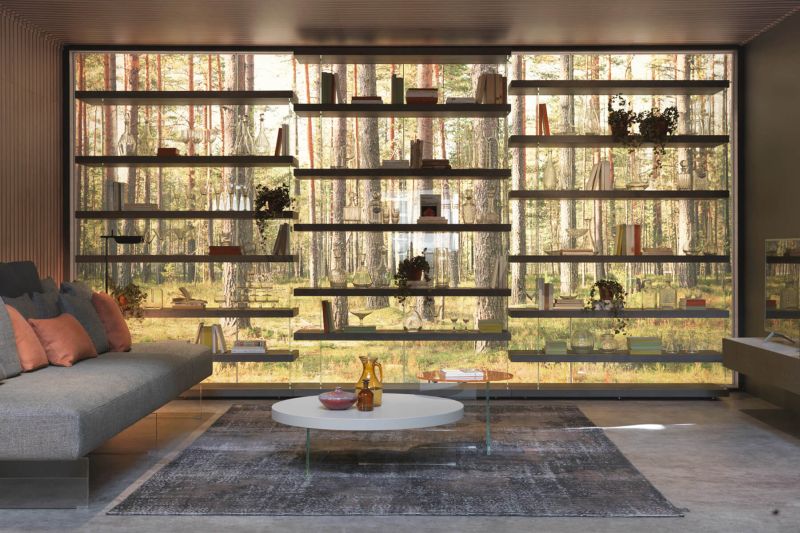 Air Wardrobe
Transforming the looks of a traditional clothes rack, it features racks suspended on invisible plates made of tempered extra-clear glass. It can be combined with furnishings from the same collection.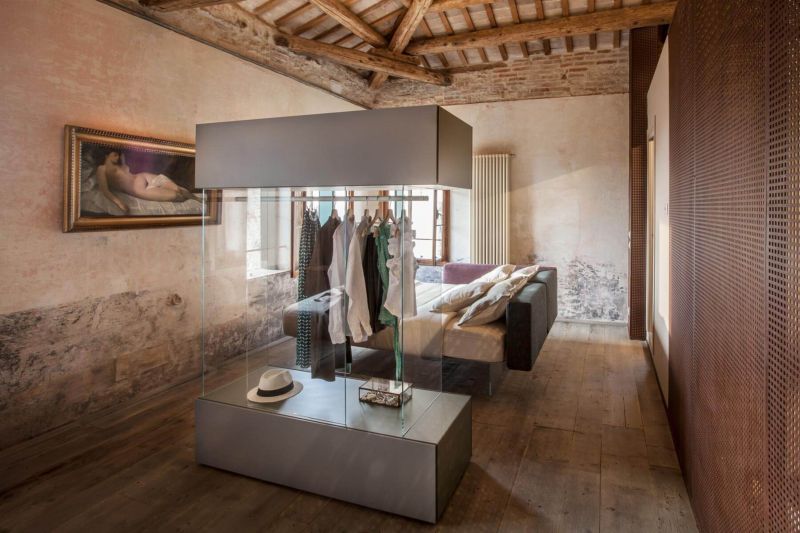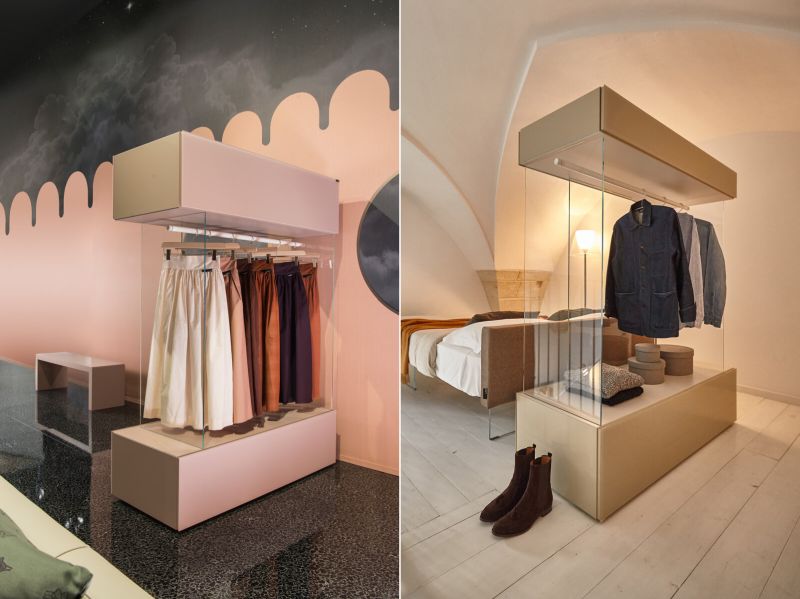 Via: AnimaDomus