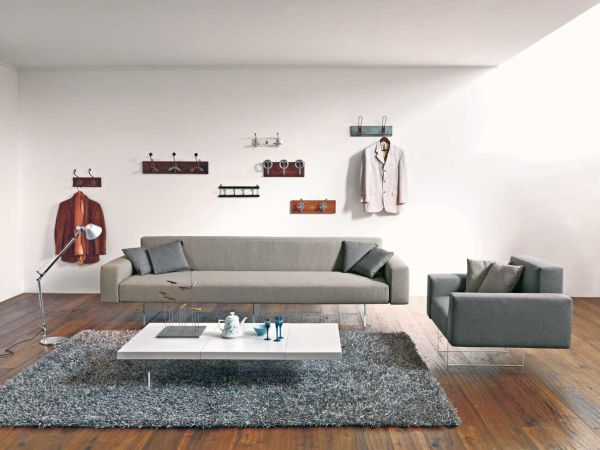 Here at Homecrux we have been featuring different sorts of modular furniture pieces, which are not only multi-functional, but also aesthetically pleasing to the eye. Today again we have another modular furniture collection that happens to be the most flexible of all modular furniture systems that we have come across. Dubbed as Lago Air Collection from Italian company Anima Domus, it consists of different furniture pieces seating to as its beds to high and low tables. Continue reading for a brief look at each of the modular contemporary designs from the collection.
Air Sofa
The Air sofa is an amazing furniture piece with customizable width options starting from as small as 12 inches. The seating furniture unit offers flexibility with an elegant simplicity. The soft seats of the sofa, within the aluminium frame can be easily interchanged, transforming the conventional construction of the sofa. The back seats of the sofa can be reconfigured as armrests giving the sofa an entirely new look. The height of the back, as well as the depth of the seats can be chosen, making the furniture piece ready to fit beautifully even in a small space. Moreover, the glass legs on which the upholstery is based, gives the piece a lighter feel and lets the user think that he/she is sitting on air.
Air Armchair
The Air armchair is just as transformable as the Air sofa. Here too the back rests and the arm rest can be easily interchanged, or you can have a chair without backrest or without armrests or simply configure the armchair without either of them to style your living room with a soft stool. Here again, the legs carrying the upholstery are made of glass giving the structure a mid air feel.
Air coffee table
The Air coffee table by Daniele Lago is another sleek furniture piece from the Lago Air Collection. It has a table top created out of solid oak, which is supported by extra-clear glass legs and therefore the table appears as in floating in air.
Air Wildwood Dining Table
The Air Wildwood Dining Table again designed by Daniel Lago, is fit for any contemporary decor. The surface of the dining table is again crafted with oak revealing the natural trunk design that can also be coated in colored glass. The legs of the table are again crafted from extra-clear glass to give a floating feel to the construction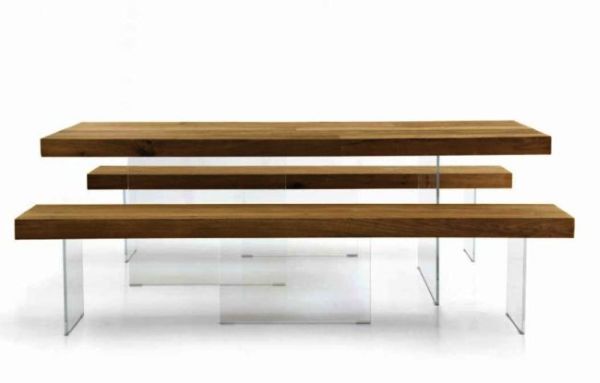 Via: AnimaDomus