A new bath tub 'Laguna Stone' by ALEGNA AG was awarded the ICONIC AWARDS 2017 in interior innovation category. Apparently, Iconic Award is one of the most prestigious and neutral international architectural and design award. ALEGNA AG is a Switzerland based company owned by Thomas Lopfe, who was originally a skilled yacht builder, before he decided to build unique wooden bath tubs. Being a skilled yachts builder, helped him to create perfect quality bathtubs for modern day needs.
'Laguna Stone' bathtub is ergonomically designed, and high quality lacquer coating insures its functionality to perfection under most sever conditions and have a long lasting service life. Its modern design seamlessly compliments any contemporary or modern bathrooms. Through an exact adaptation on the spot, each bathtub is made to measure and fit seamlessly into existing bathtub.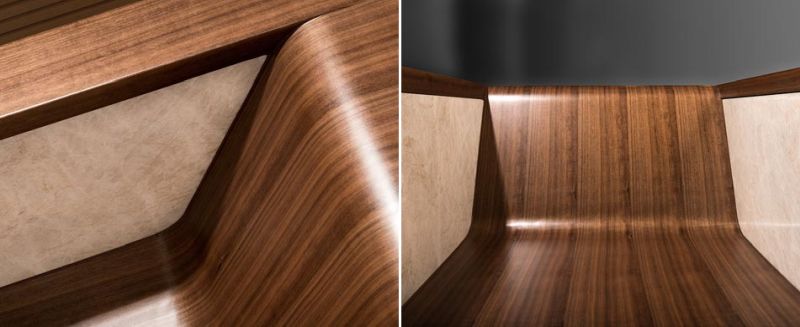 Tap and overflowing system are already installed, making installation an effortless job. Offering individual application possibilities the Laguna Stone bathtub is also available in a full-featured Jacuzzi system that can be installed directly into a bathroom or a yacht at the customer's request.
So, if you just got bored with your old bathtubs then Laguna Stone bathtub will refresh the look of your bathroom with minimal hassle.