UK-based industrial designer Marc Fish is well-known for creating one-of-a-kind furniture pieces. Laminaria Chaise Lounge is another exquisite piece of furniture that boasts sharp crisp lines blending further into sweeping curves. Inspired by the twisted seaweed forms, this stylish chaise lounge is made from eight boards that have been deconstructed and reformed into eight different sections that appear to be weaving in and out of each other.
The Laminaria Chaise is not only visually appealing, but it also serves as a form of functional seating. It is ergonomically designed for maximum spinal support, providing both comfort and luxury. Combining unique design, and sculpting as well as engineering techniques, this chaise references the Art Nouveau period, however, the inspiration of the work takes its cue directly from nature.
Made from American black walnut, the furniture has been hand-carved into layered shapes. Each layered wood piece has been pieced together using a micro stack-lamination technique to form the genesis of the entire Laminaria Series. Further, the hand-sculpted piece of furniture is sanded, polished and finished with oil and wax to give it the final stylish appearance.
Stimulated by marine life, Laminaria chaise lounge is limited to only seven pieces. It can even be custom-made on special request. For more information, visit the designer's official website.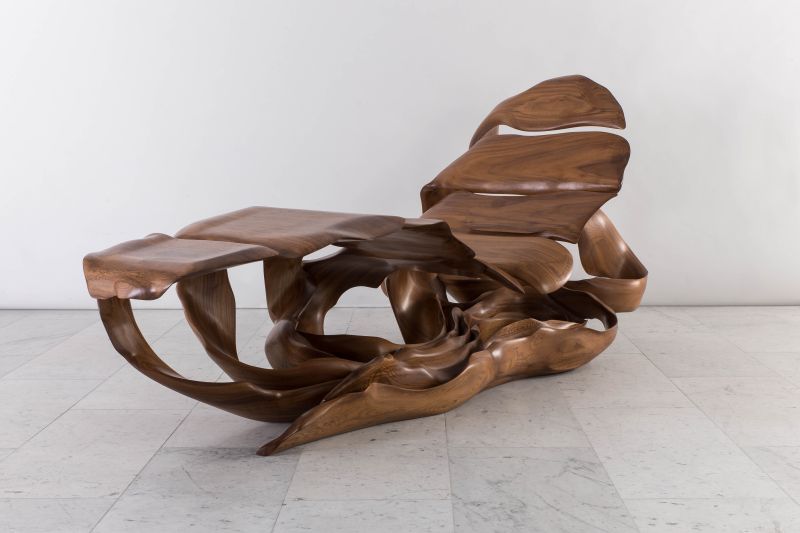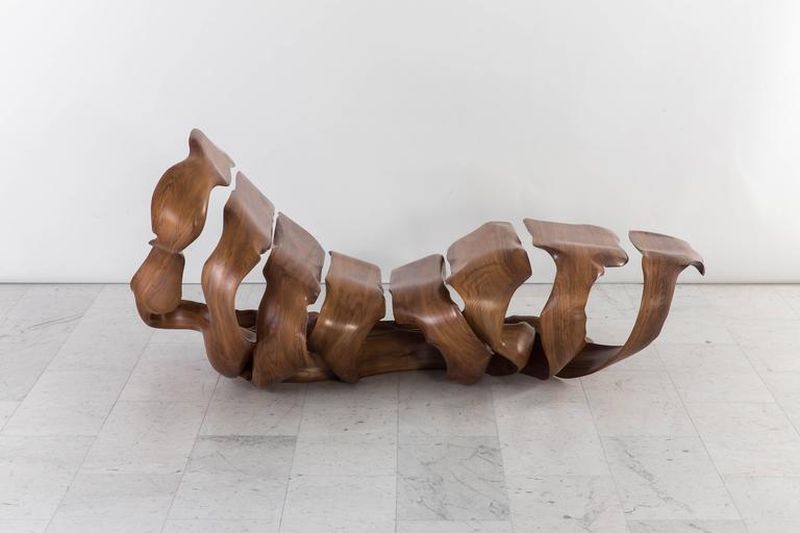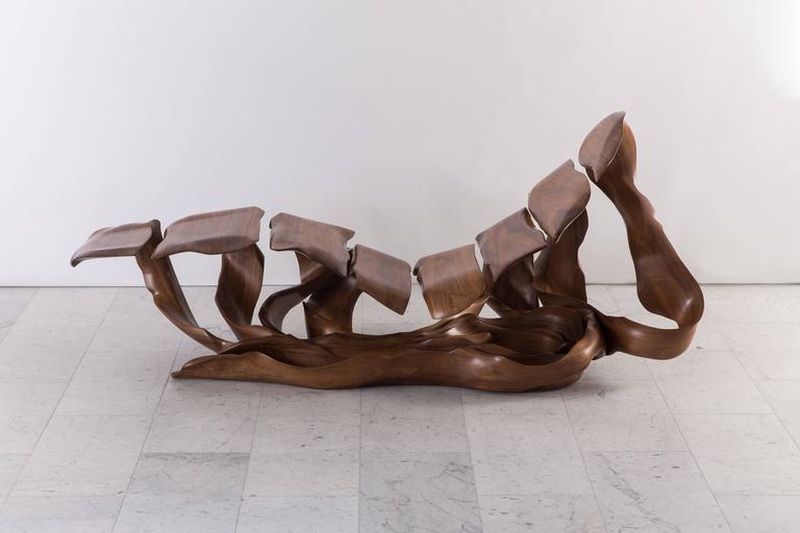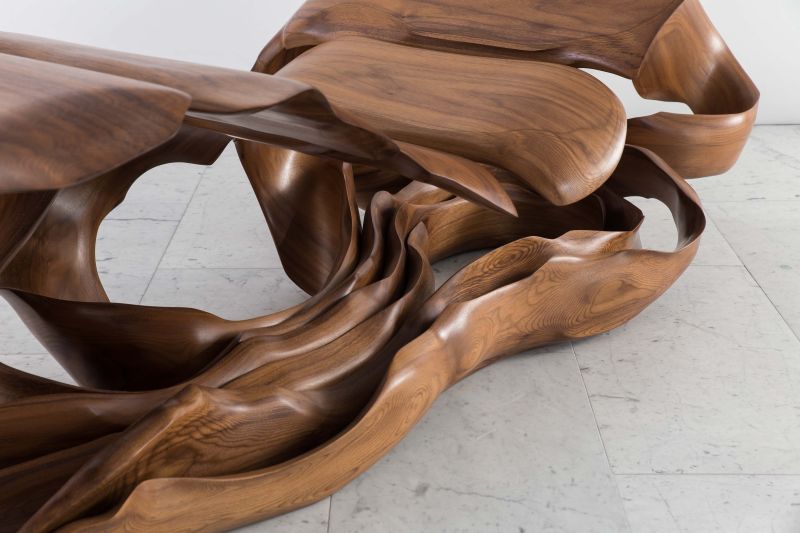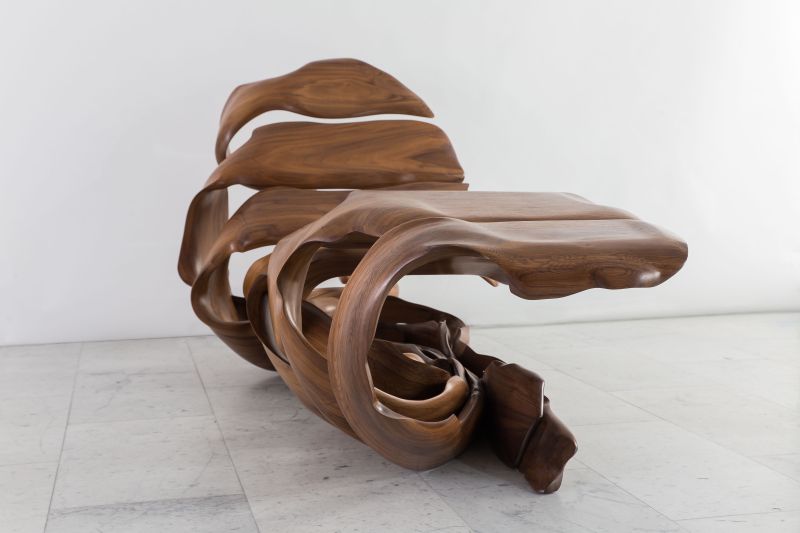 Via: Artsy