Santiago-based studio LAND Arquitectos have built a coastal residential property called Catch the Views House by the side of south Pacific Ocean in Zapallar, Chile. The two-story building is extended outwards to catch maximum views of the landscape, thus living up to its name.
It is comprised of few connected volumes that are stacked one over the other, similar to the schematic arrangement of surrounding rocks. Arrangement of the building is like this so that every room of the house gets as many surrounding vistas as possible. These volumes are made of prefabricated concrete material, which helped in building's fast and easy construction.
Exterior of the house is rendered in dark grey identical to the color of surrounding rocks, so that it blends perfectly within the landscape like its integral part. The huge glass windows and walls allow daylight to brighten up the internal area, as well as offer outside views to the residents. Its main entrance has a boxy volume with a surface clad in horizontal timber boards that further leads to a staircase for entering into the house.
Interior of the house is white washed with complimenting wooden flooring and furniture. It includes three bedrooms, living area and kitchen area with dining space; all the rooms are spacious with wide glass windows for mesmerizing outside view. The living room, kitchen and dining area are at the ground floor; dining area is towards east to enjoy breakfast under ambiance of bright sunlight; whereas, large living room includes an outer west-facing terrace.
On upper level, three bedrooms are present- master bedroom includes a balcony and the guest room has its own lounge area for guests to relax and enjoy the way they want. Architects have done an outstanding job by providing each and every section of the house with magnificent views of the surrounding environment so that the residents feel close to nature all the time.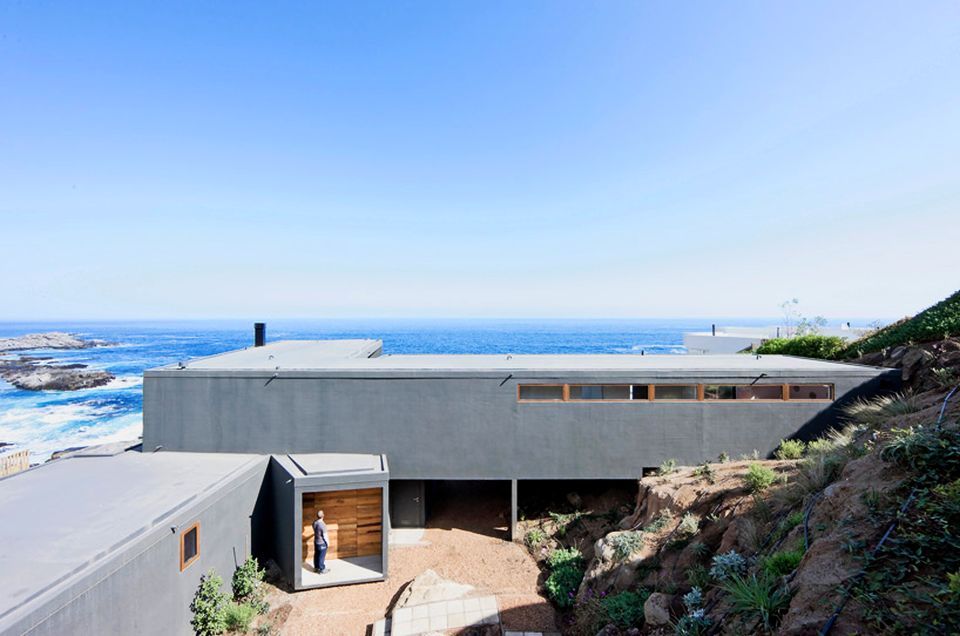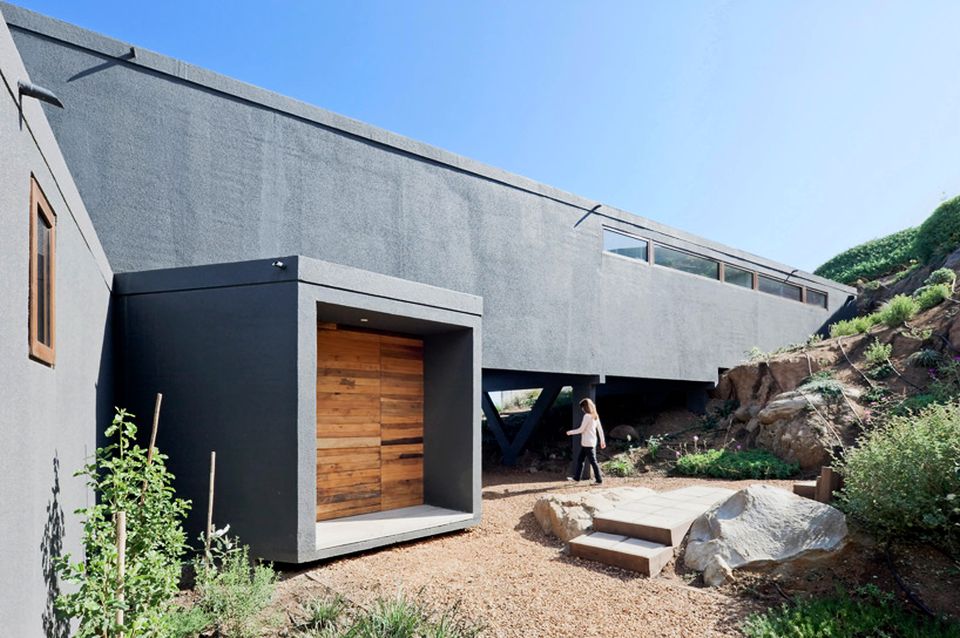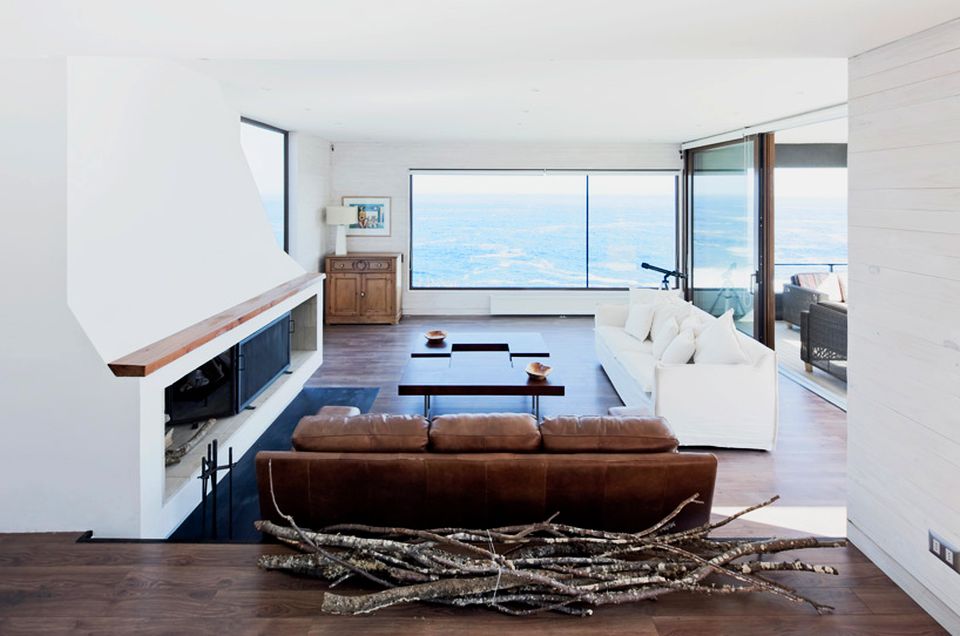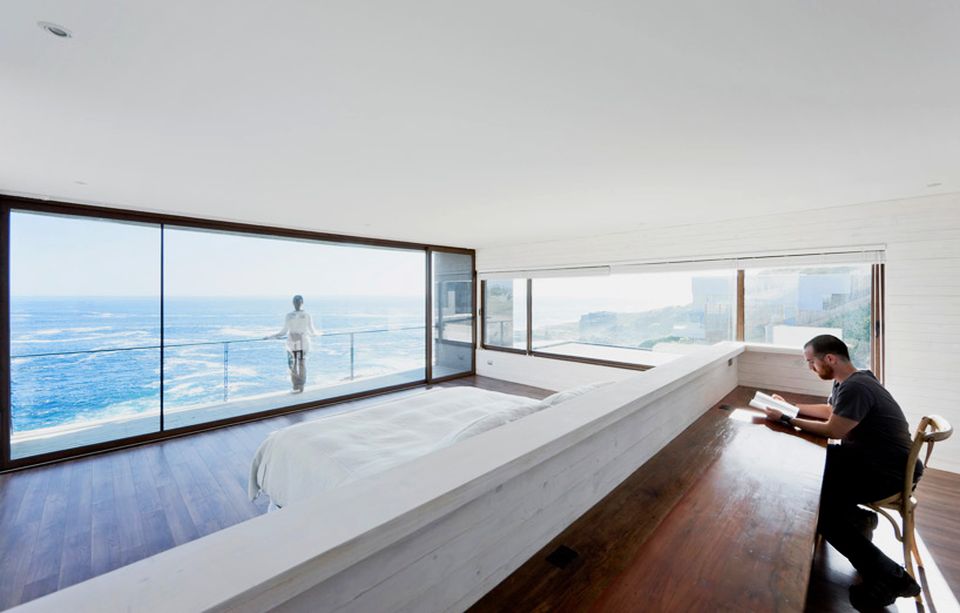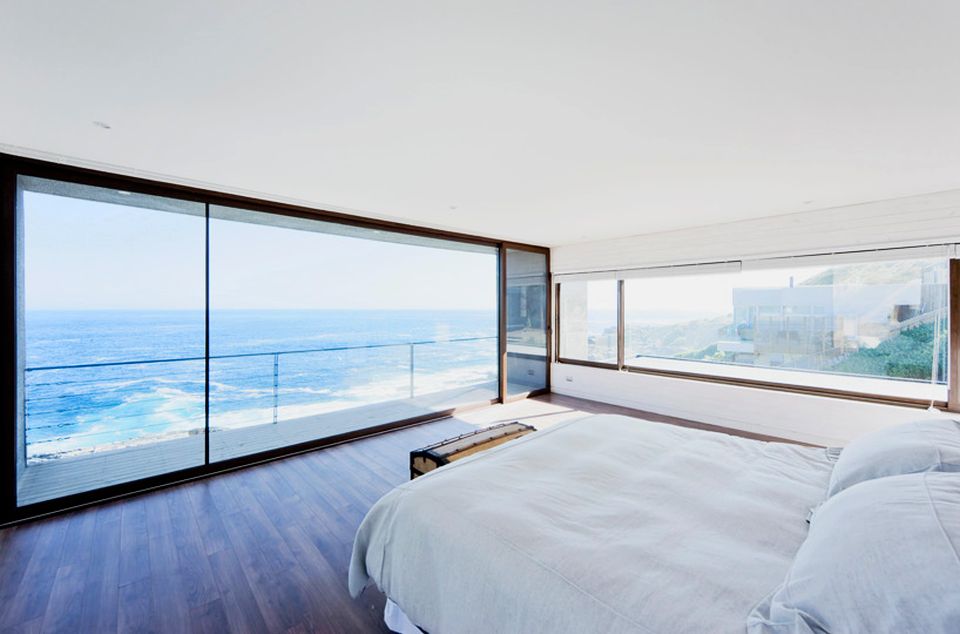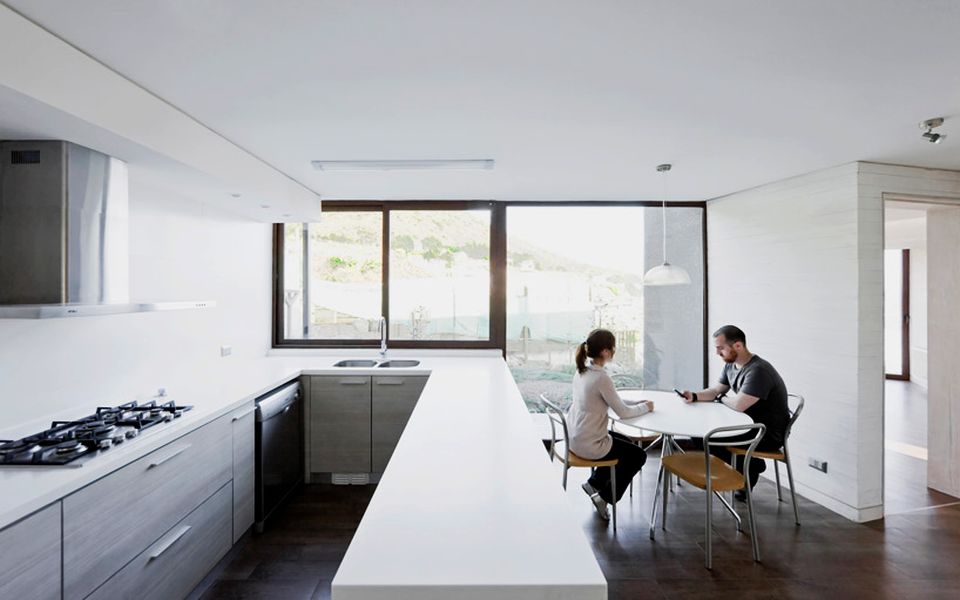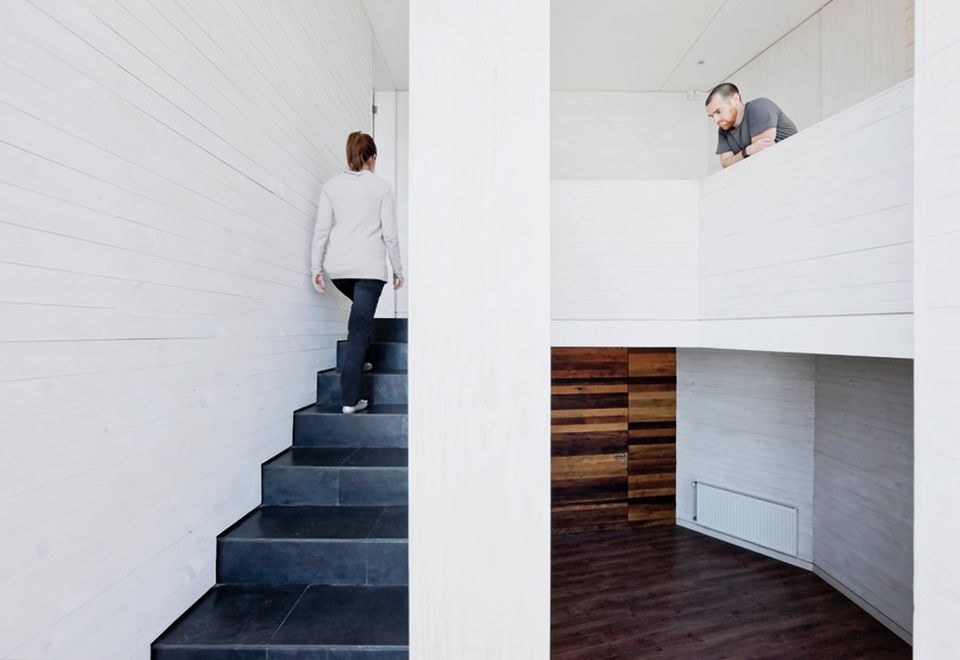 Via: UrDesign [Images Courtesy: Sergio Pirrone]