English car brand Land Rover formed an alliance with Danish architecture firm Lumo Arkitekter to design a flatpacked cabin for crazy campers hoping to celebrate this year's Christmas near 'Santa's Valley' in the freezing Arctic. This tiny cabin can be transported to any place as its prefab components are designed to be fitted in rear load space of company's top-selling SUV Discovery Sport. Its 3.5-square-meter quadrilateral interiors serves as a comfortable shelter for two adults in temperatures as low as -20°C.
This recreational cabin is elevated on 212 mm wooden struts to minimize impact on the environment. The panoramic peaked roof and large glass opening provide full views of the sky and surrounding landscape. Danish Pine floor and frame structurally combines with (FSC) marked plywood on sides and roof to serve as a sturdy wilderness cabin.
There is a solar charger on roof for energy requirements, although it can also be connected to Discovery Sport's 12V power socket. Ecologically-manufactured Western Red Cedar shingles are used for exterior cladding of this cozy timber cabin. It is tested by twelve-time Everest climber Kenton Cool in Land Rover's own cold climate chamber.
Kenton Cool said,
There is a growing trend for off-grid living and 'wilderness cabins' and only Land Rover could create a 'go anywhere' cabin like this. The design is cleverly engineered and incredibly robust, making it perfect for remote locations across the world.
The entire space of this wooden structure is cleverly utilized to create off-grid camping cabin for exploring remote valleys of the world. Land Rover will be using this pop-up cabin over the next few years to support ongoing partnerships and upcoming events. It will also be showcased at Land Rover Experience centers.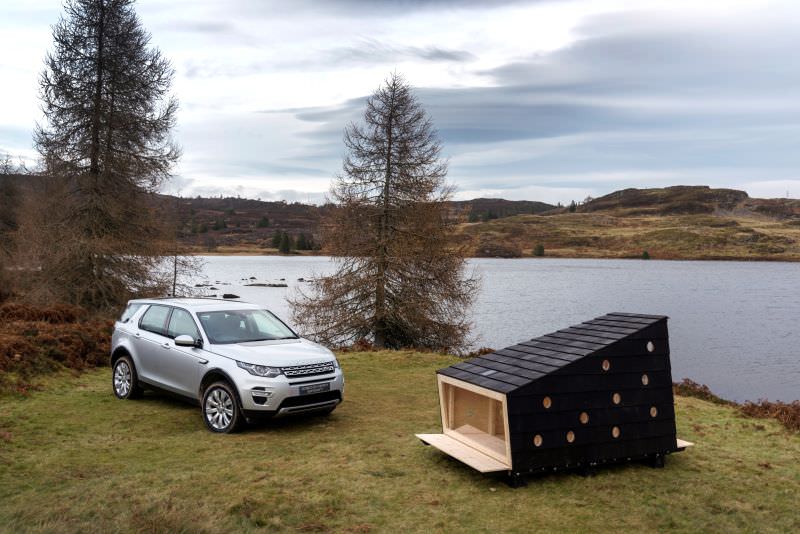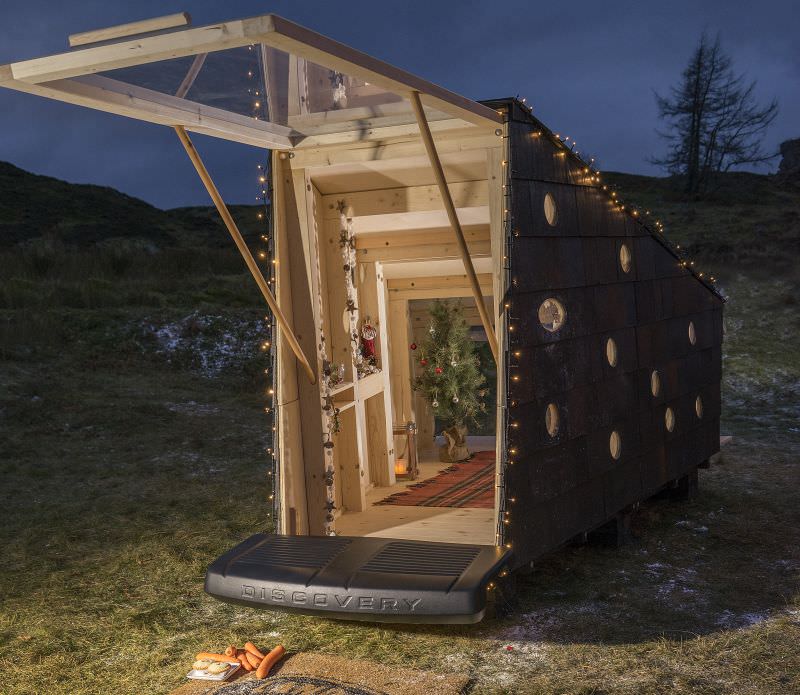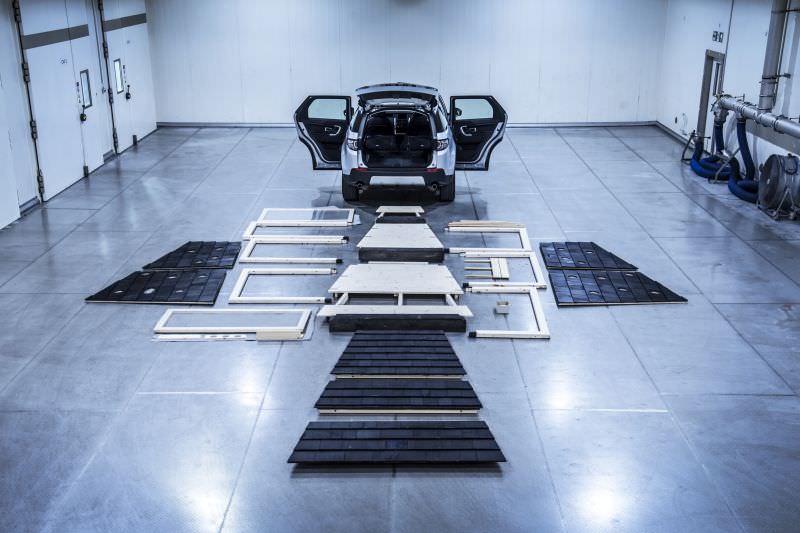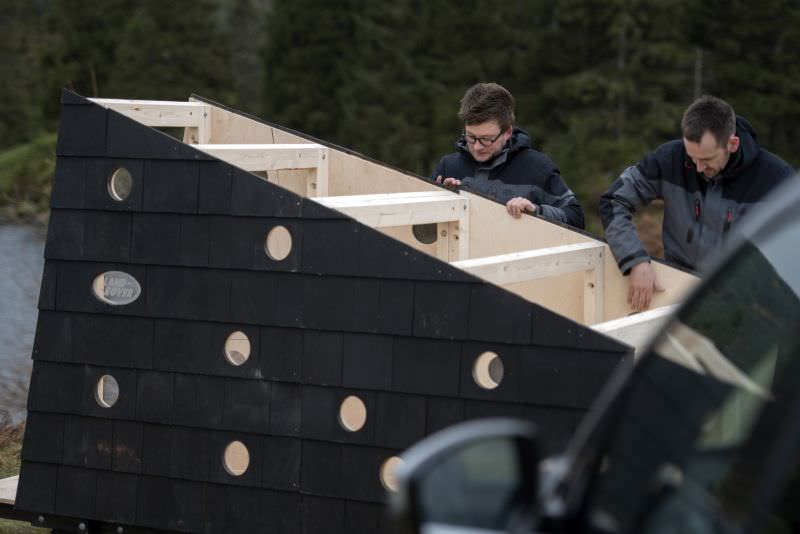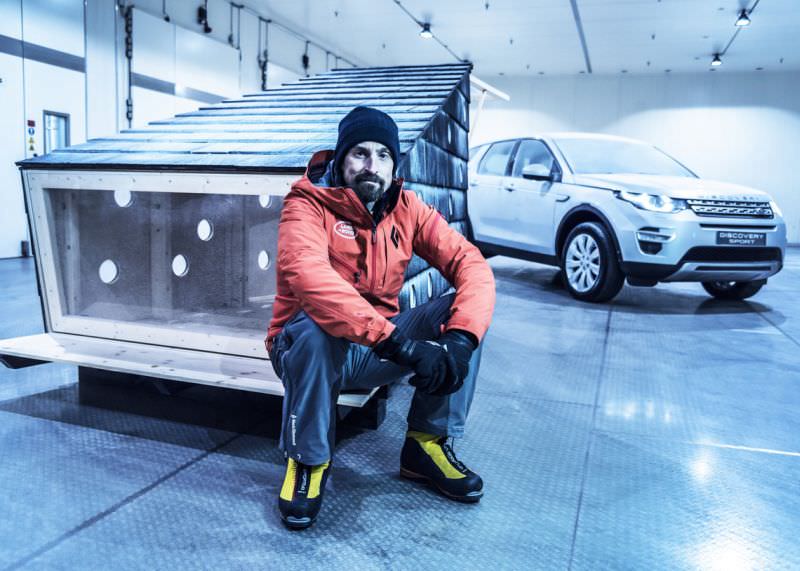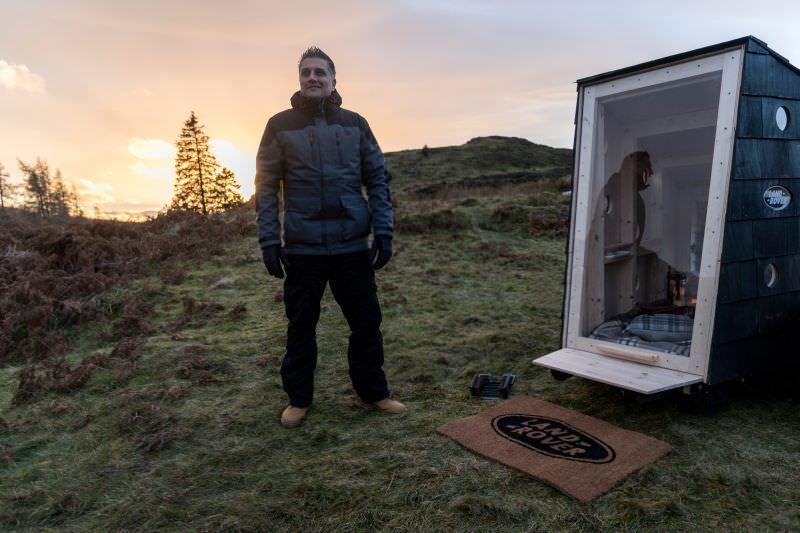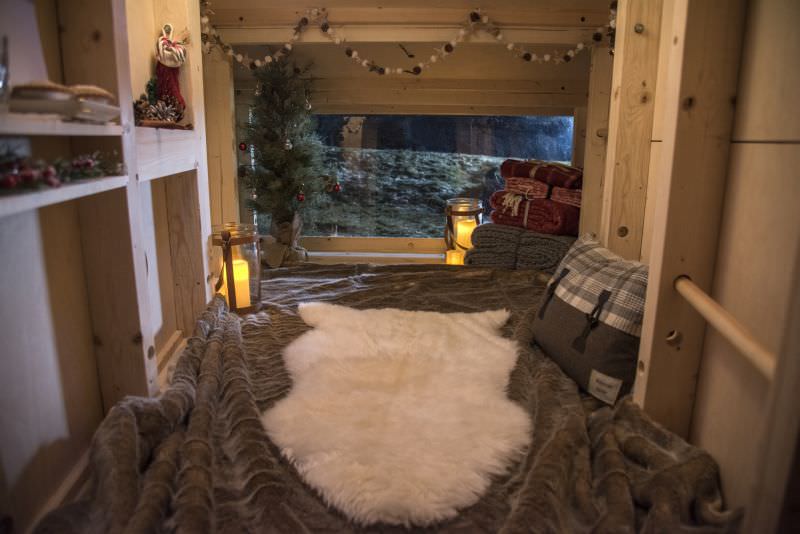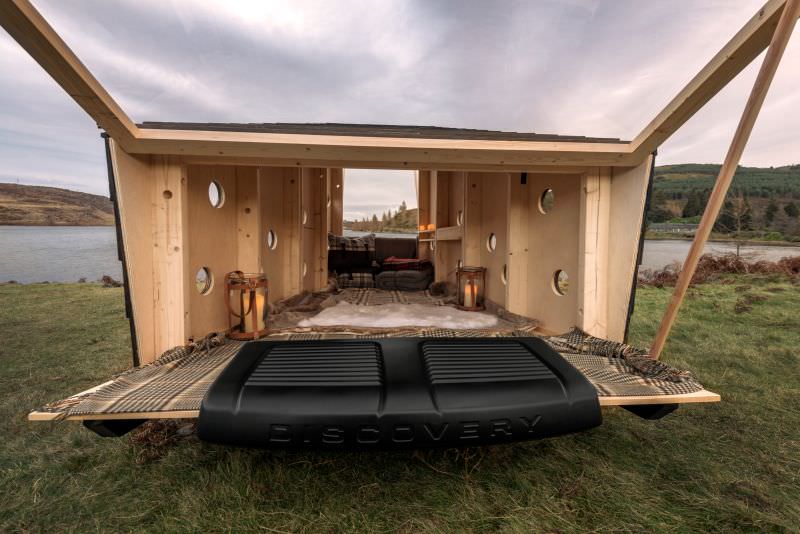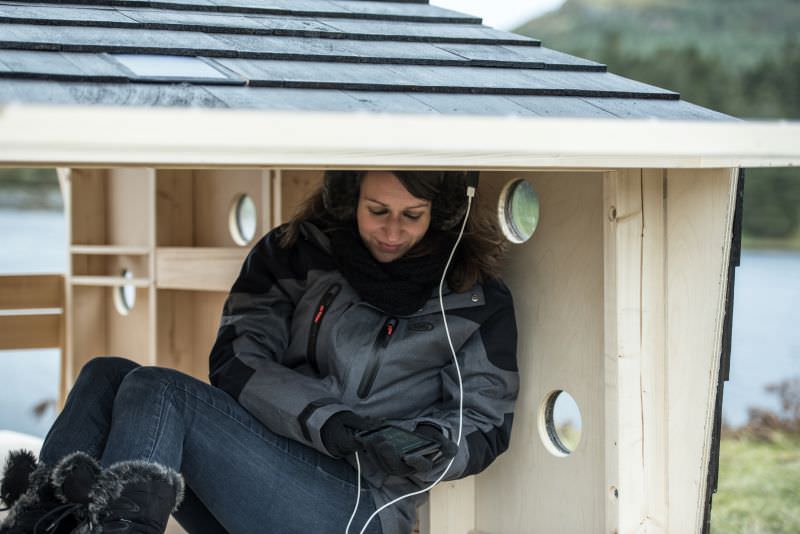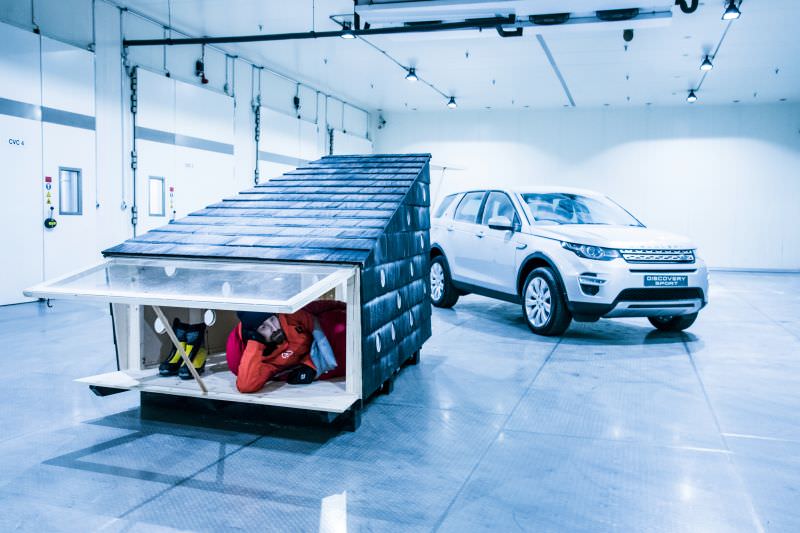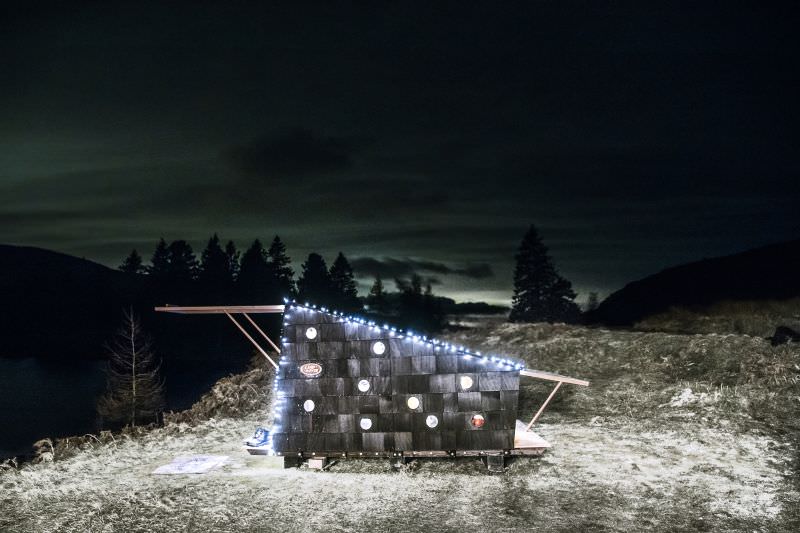 Via: Press Release