Here we always try to dig out unique and interesting home furniture designs created by designers from around the globe. Designers employ their imagination in either the design of the furniture or in the material that is used in their fabrication. This can be clearly seen in the new furniture collection by Wiktoria Szawiel dubbed Landscape Within. Although this is a simple furniture series consisting of chairs, stools, and tables, it is the material, color, and techniques used in making that make each of these items intriguing.
In her Landscape Within collection, the Polish designer has tried to capture the mesmerizing landscape of eastern Europe. According to the designer, she has tried to showcase the different features of nature using different colors, strategies, and shapes of the furniture pieces of her collection.
Just like the fossil trapped in stone, she has casted different grass and plants in distinct proportions of resin to form a new and gorgeous looking material having a variety of textures and opacities. Thus, the furniture units created with this material are distinctively fascinating.
For creating the last furniture units, wood, wicker, and rattan were woven to form the structures, which were then set in the specially mixed resin. Further, the shapes of these pieces were sanded down and the intertwined fibers inside were beautifully revealed.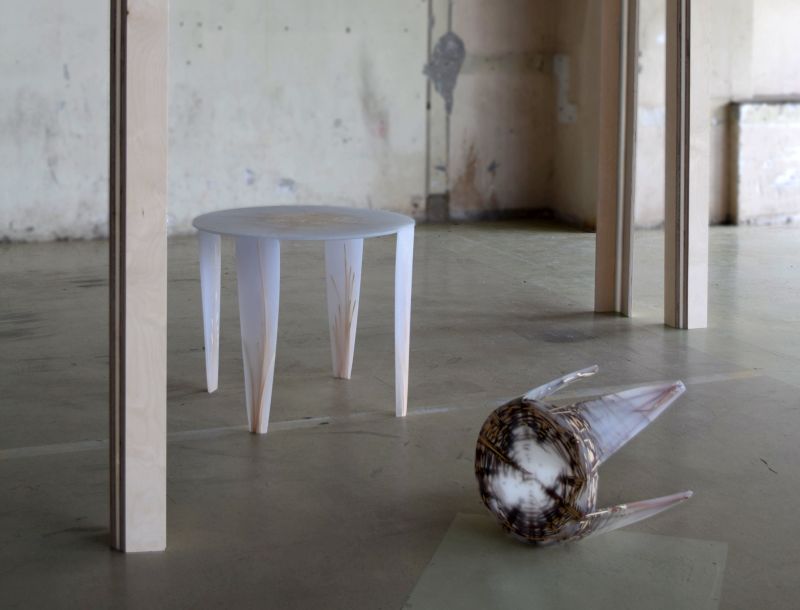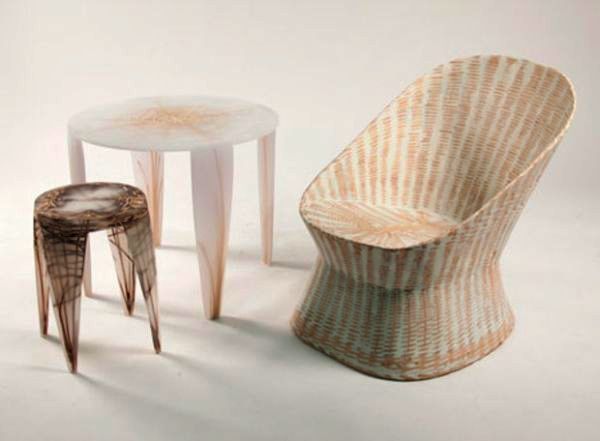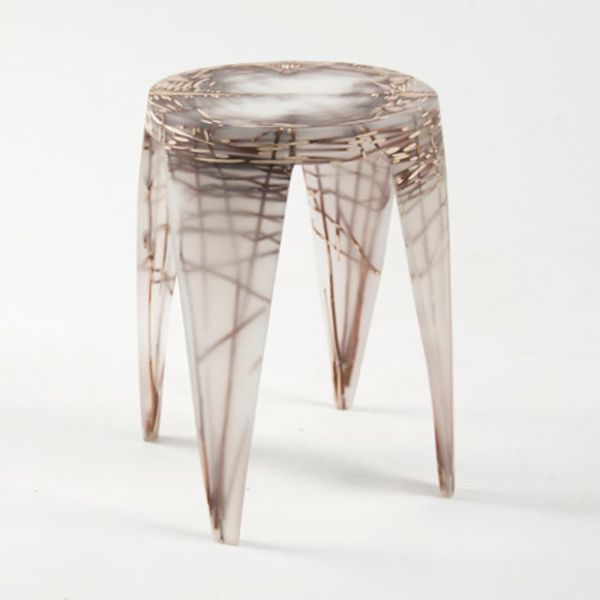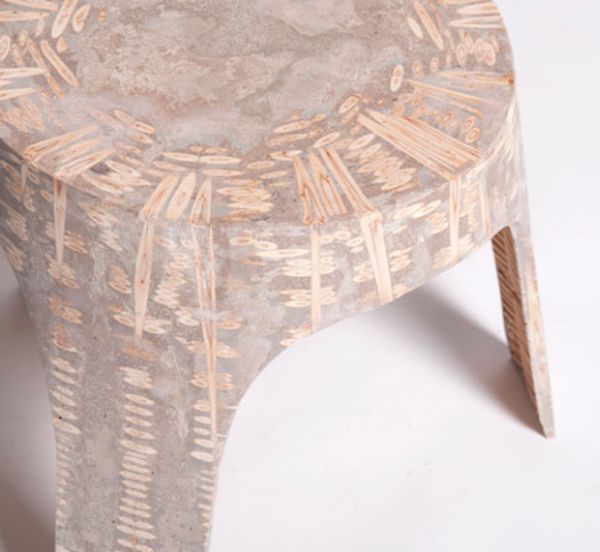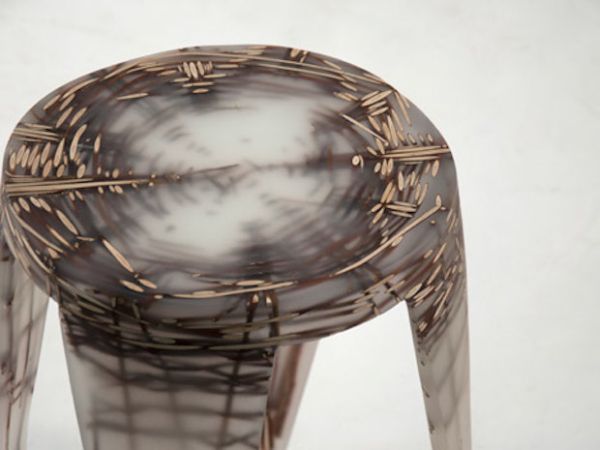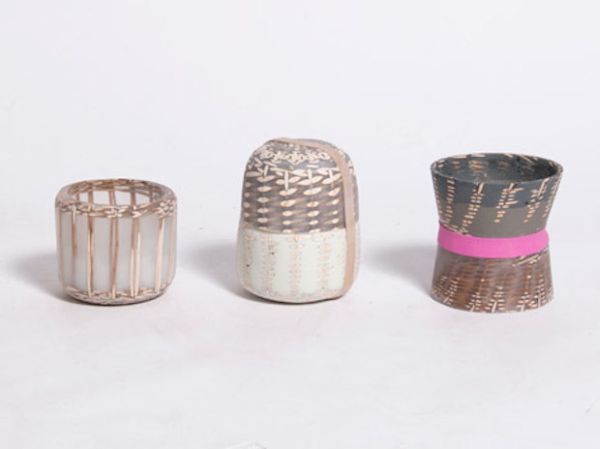 Via: Dezeen