Dogs are undoubtedly our best companions who leave paw prints in our lives and make it more beautiful. Therefore, it is our responsibility to take care of these canine companions and treat them in the best way possible. Just like humans, they need a warm touch and a mellow bed for a good night's sleep. In order to fulfill this desire, Lay Lo recently unveiled a limited edition Dog Bed crafted from upcycled fabric.
Lay Lo collaborated with LA-based textile artist Warren Aldrich for this project who holds expertise in making dog beds and covers. The dog bed is completely handmade and is sewn by hand from over 2lbs of scrap material.
The dog bed design features in the Remade Collection of the artist. There are about a hundred pieces of deadstock material which has been brought to use to compile these pooch comfort dog beds.
The outer bed covers are made up of extremely durable polyester knit while the material used in making inner mattresses include polyurethane support foam and a soft poly-fill which keeps the bed cool and fluffy. A discrete zipper is available to make it easier for pet owners to wash the bed cover and keep it fresh. The dog bed not only adds décor to your house but also successfully blends with any interior.
Also Read: Mattress Brand Airweave Launches Limited Edition Dog Bed that's Fully Washable
The dog bed is available in three basic sizes and dimensions. The small dog bed is perfectly suited for a Pomeranian and Pug and has a dimension of 24-inches in length and 18-inches in breadth with a height of 3.5-inches.
The medium and large bed sizes are for breeds like Beagle, German shepherd and Golden Retriever and come with a dimension of 36-inch x 28-inch x 4-inch and 44-inch x 28-inch x 4-inch respectively.
Users are advised to use cold water while washing the bed cover and not to put the inner foam inside the washing machine. The price for the mattress and the cover ranges from $235 to $325 depending on the size of the bed.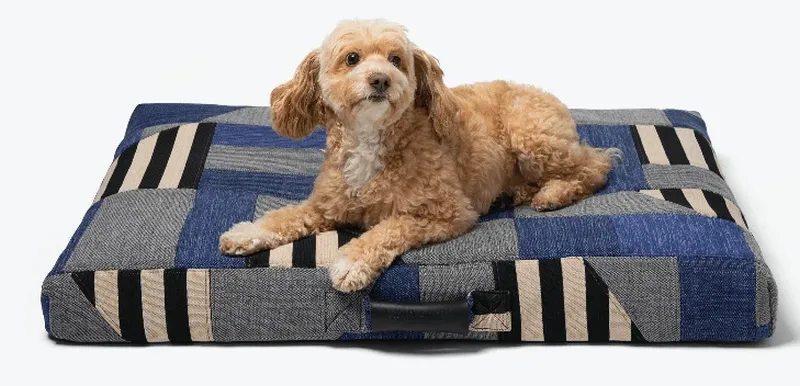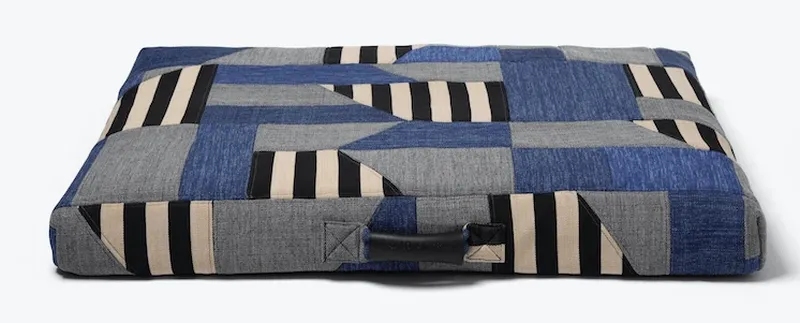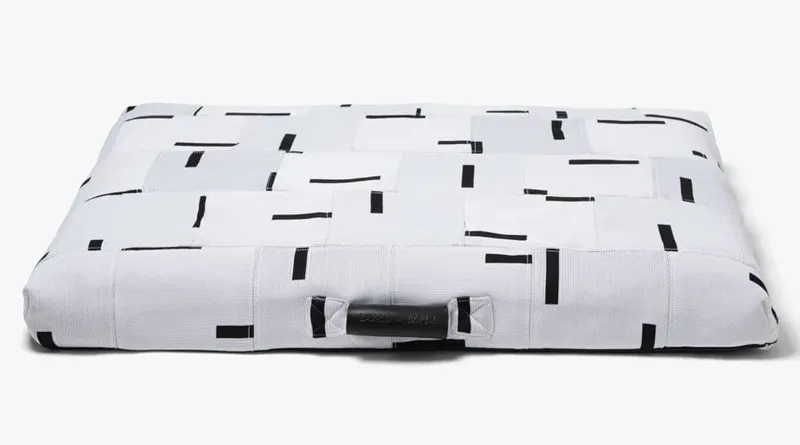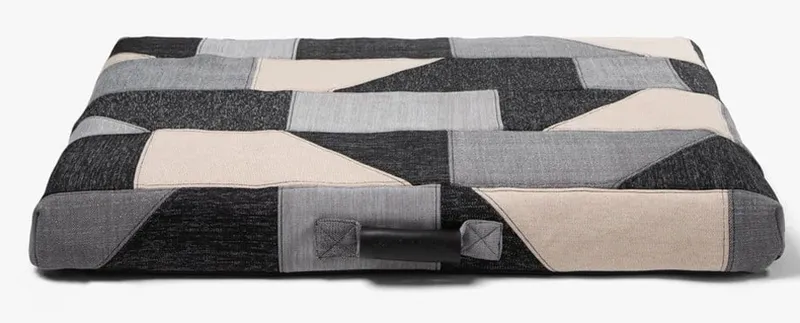 Via: DesignMilk