London-based LAYER Design, founded by Benjamin Hubert, designs pet products that resonate with people and their lifestyles. The latest collection of cat-friendly furniture from the agency is designed for New York-based startup Cat Person. The collection comprises the Canopy Bed and the Mesa Bowl, both designed with the idea to strengthen the relationship between cats and cat parents.
The design agency has created these playful and adaptable cat products after studying feline behavior. Both products boast a sculptural design and mix-and-match colors to suit contemporary interiors and also go well with the taste of millennials.
Canopy Bed
It is a rounded cat bed that can be changed according to the needs of a cat throughout the day. There are two parts – first is the comfortable and elegant base with cushion and the second is the felted PET cover that can be attached to the base in two different ways. The cover can be left open or covered as the cat likes it. It is clipped using metal buttons.
The creative cat bed allows for three configurations depending on the cat's mood – they can lounge openly on just the bed, feel slightly protected with the walls halfway up, or completely hidden when they want some time alone. The cover, base, and cushion are available in a range of colors to choose from. The Canopy Bed is ideal for small to medium-sized cats.
Price: $80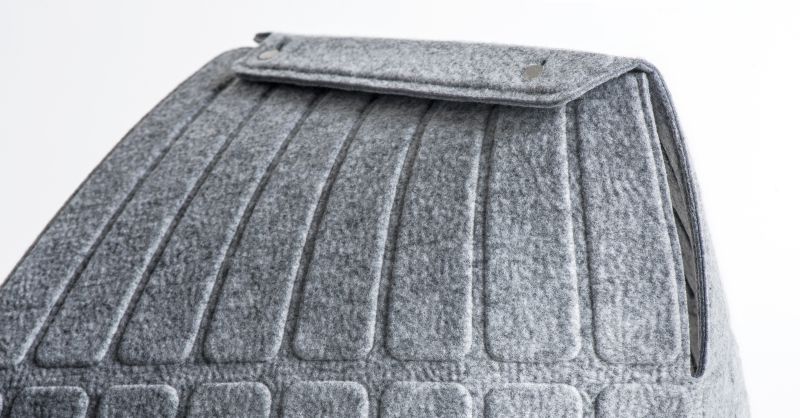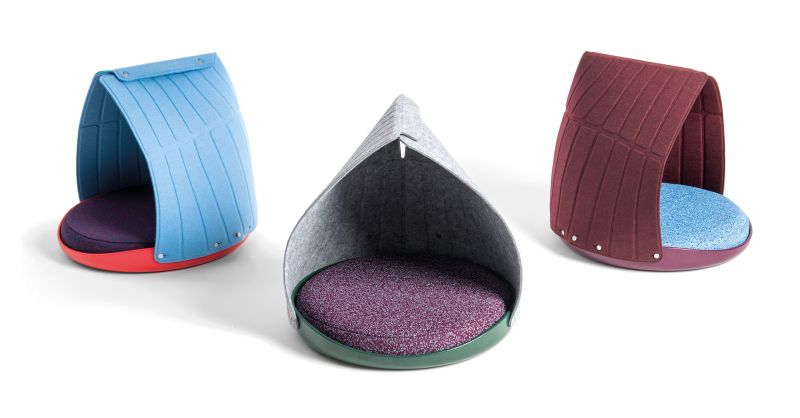 Also Read: PET-TURE CAGE Pet Bed will be Stylish Addition to Your Home
Mesa Bowl
Inspired by high-end homewares, it is a modular cat feeding station designed to fit felines eating styles as they grow up. It comprises three parts- a rounded plastic bowl, a serving plate, and a raised stand. The bowl can be placed on the plate for smaller kittens and on the raised stand for adult cats so they have the correct posture when eating or drinking. The mat also helps collect the mess during meal-time. The Mesa Bowl comes in three colors– Jungle, Tundra, and Savanna.
Price: $40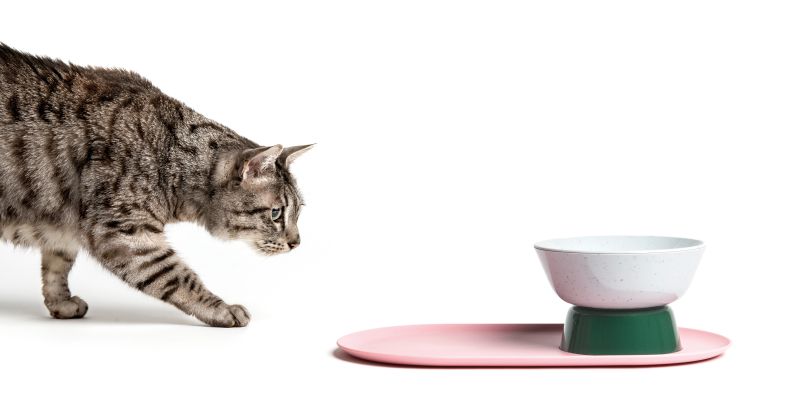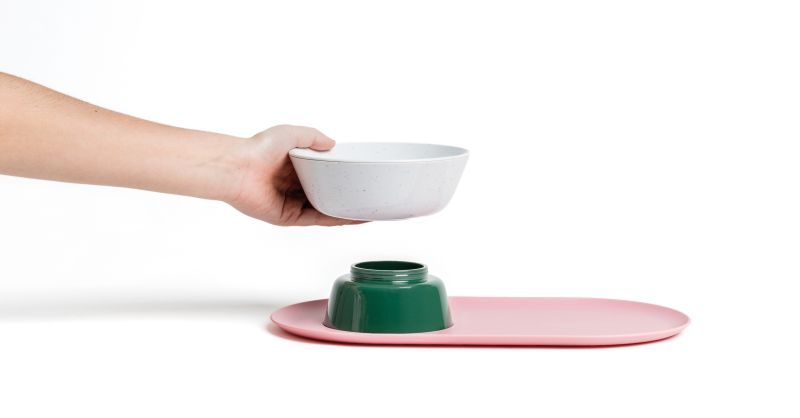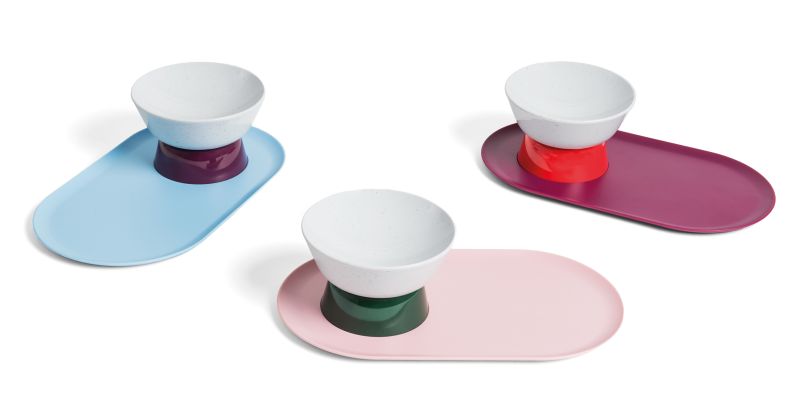 Via: LAYER Design/Cat Person