Italian outdoor styling company Ethimo has come up with the Le Gerle, a minimalist yet practical multifunctional piece of furniture that is perfect for outdoors and travelling. The multitasking chair is also the winner of  "L'italia si Alza" award organized by the Foundation Riccardo Catella.
Resembling a wicker pannier, the multifaceted chair beautifully depicts the agricultural tradition of carrying essentials in basket, but with a modern twist. The chair is made from woven Etwick fiber, which is completely recyclable. Moreover, aluminum and fabric framework makes it a well-built, lightweight backpack.
Designed by Mario Ferrarini along with the team of budding designers from Oliver Twist School of Bethlehem, Le Gerle is an innovative outdoor accessory for multiple tasks. The Le Gerle is an ideal product to take with you when planning for outings or family picnics. Apart from using it as a backpack for carrying essentials, it can be used as a chair, too.
It is actually created for Porta Nuova Smart Community with the desire of developing a product that can evolve and be applied in other Italian cities to decorate public spaces with creative seating system. Ethimo is planning to donate it with an aim to support and promote the steps taken by Foundation Riccardo Catella for improving urban living standard.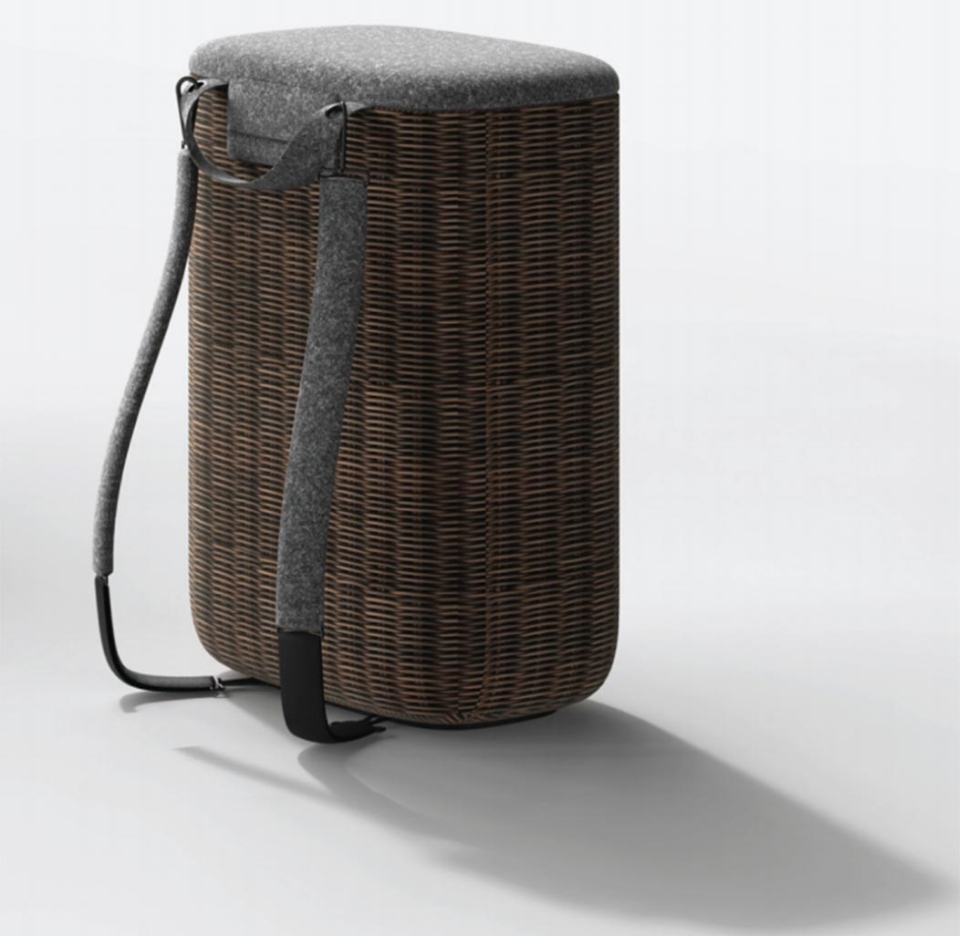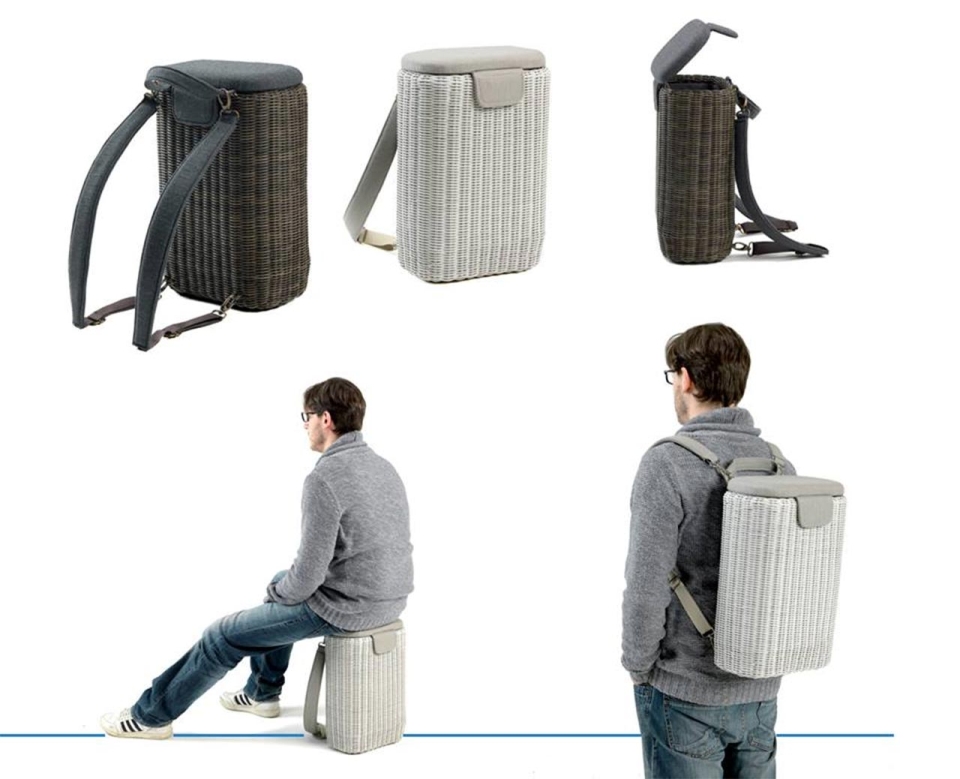 Via: SocialDesignMagazine