A retired couple commissioned Atelier Pierre Thibault, Canadian architecture firm, to build a holiday home for them in a forest land near Quebec. The firm managed to construct an amazing lakeside house called Le Garand Plateau that rests of thin metal slits 60-meters above Lake Heron in Laurentides region.
The house is named so because it creates an illusion of a grand plateau that seems to float over the forest canopy. It is elevated with metal slits offers panoramic views of the surrounding landscape. Moreover due to its raised structure the house has minimal impact on the environment.
To create connection with the natural surroundings wood is used for building exterior structure, as well as interior is also clad in wooden ceilings and flooring. Besides that, a wrap-around terrace and floor to ceiling glass windows are created to bring serenity of the beautiful landscape into the interiors.
Both interior and exterior have a minimalist design to overpower natural environment within the house as well. Inside you can see spacious living, dining, and kitchen area with huge glass windows overlooking incredible sights over the lake. On opposite side, there are three bedrooms with large windows to relax in peace close to nature. Architects have created a stunning eco-friendly house for the couple to live in tranquility.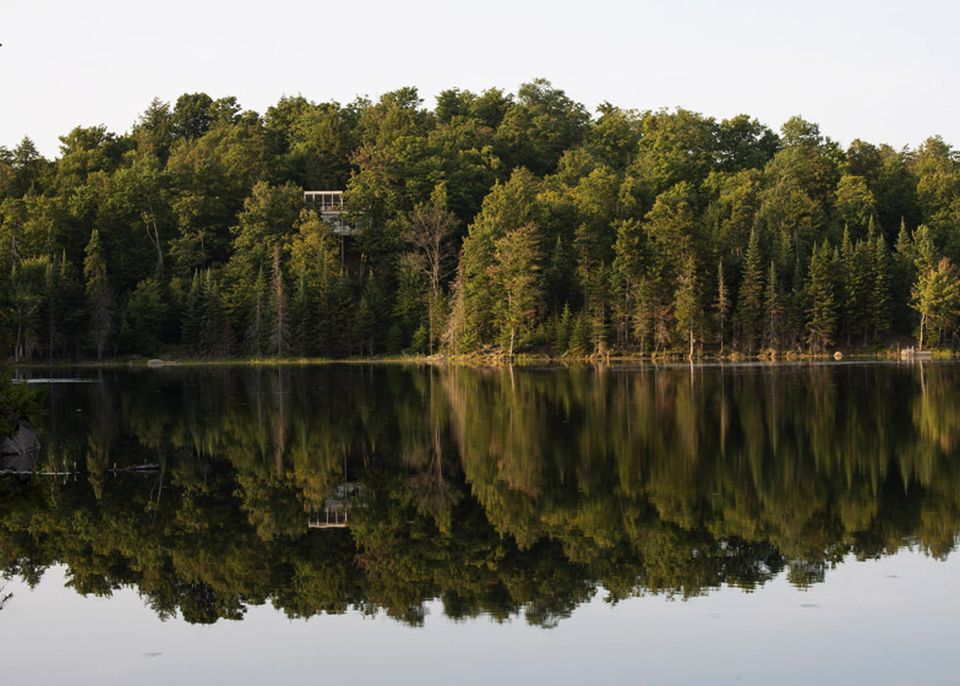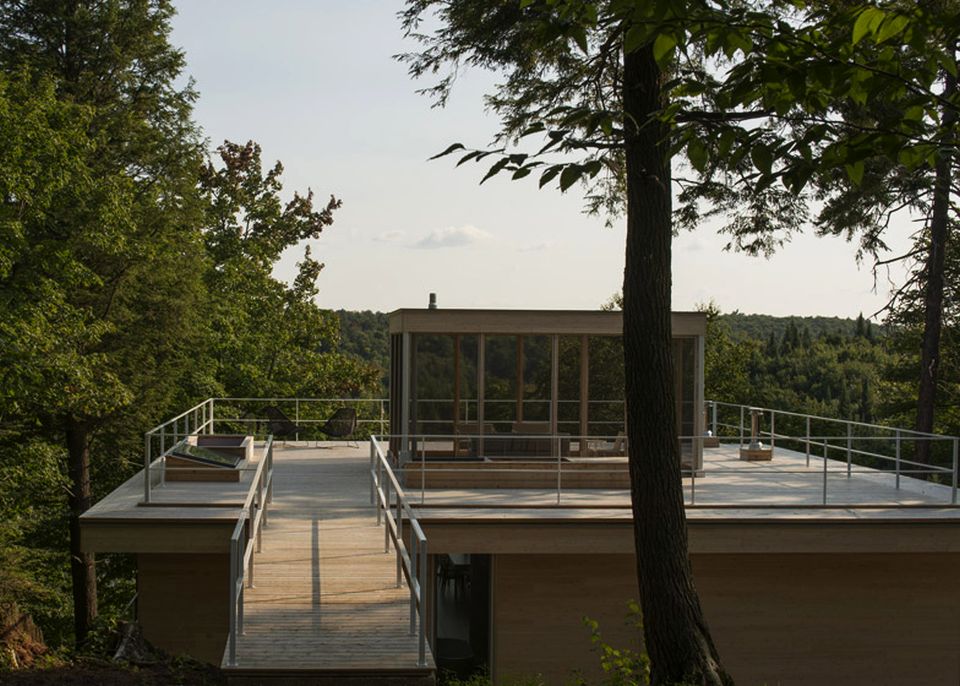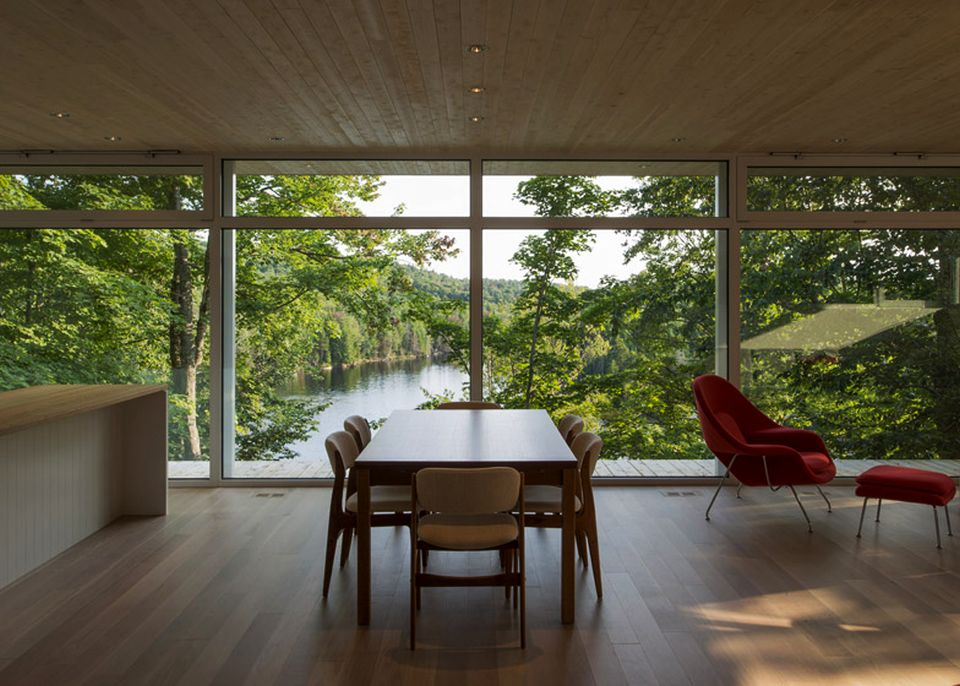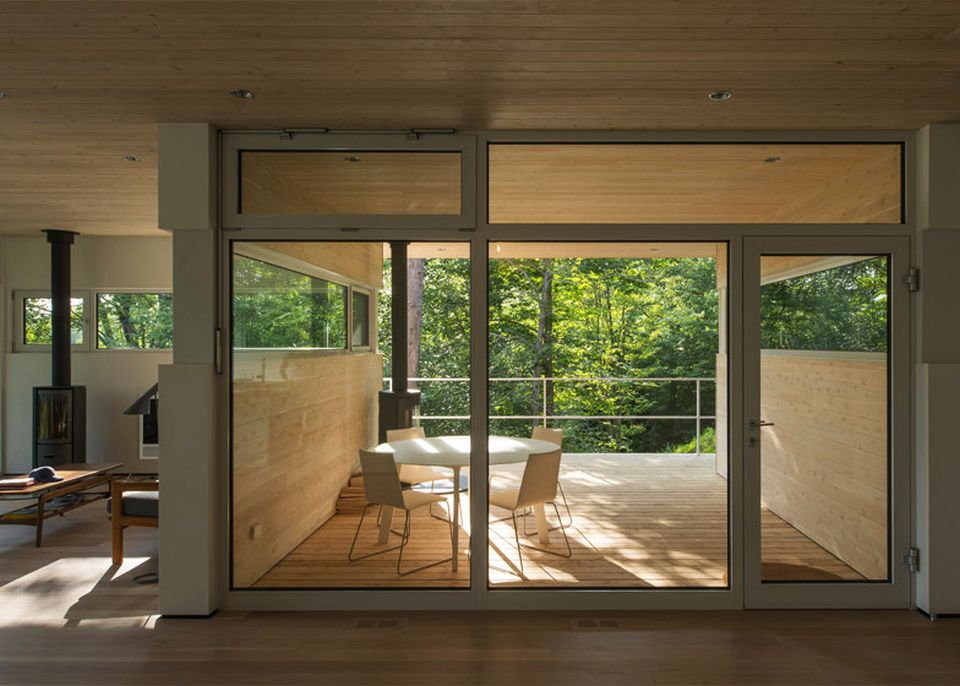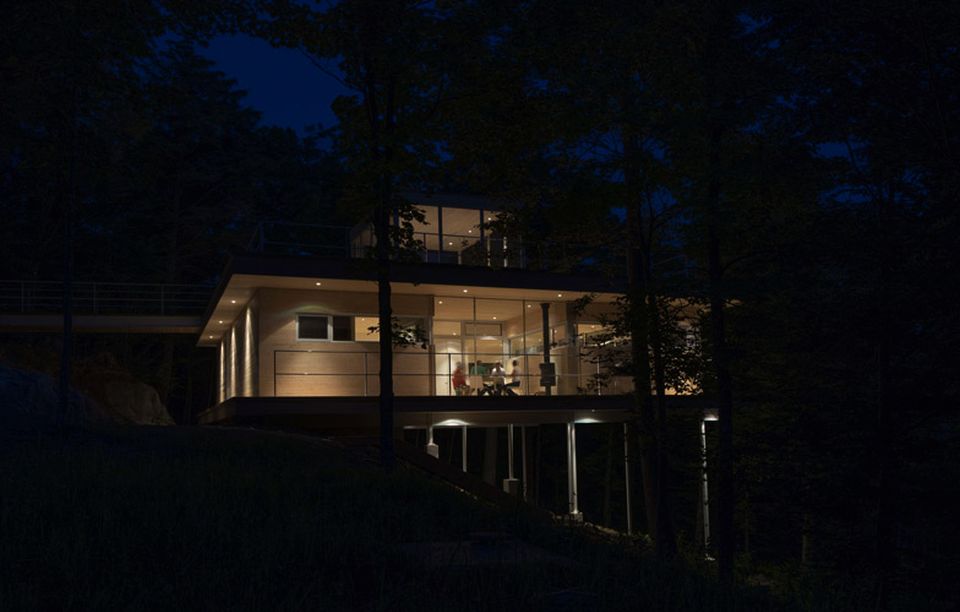 Via: Knstrct