A few days ago Milan Design Week kicked-off, which hosted various furnishing and design exhibitors from around the world. We have already covered some of the unique designs including Blux's decorative lighting collection, Lawless Chair and the globe-shaped lamps by London-based Child Studio. Again, we have brought a trendy furniture collection from this year's exhibition. Dubbed as Invisible Collection, it consists of Le Refuge daybeds by French-Italian designer Marc Ange, founder of Bloom Room studio. This tree-inspired daybed comes with artificial leaves in the wooden planters placed around the decorative daybed to mimic a forest.
These leaves not only look unusual but also maintain comfort for users. The daybed sits over a wooden base that keeps the sleeping area damp free and adds rustic charm to its look. Its leaves are made of metal, while pots are made of wood.
The collection includes three types of modern daybeds including outdoor version. The modern, cool and unassuming design of these tree-shaped daybeds makes them a practical choice for luxury seekers. If you wish to buy, you can connect with the designer at official website.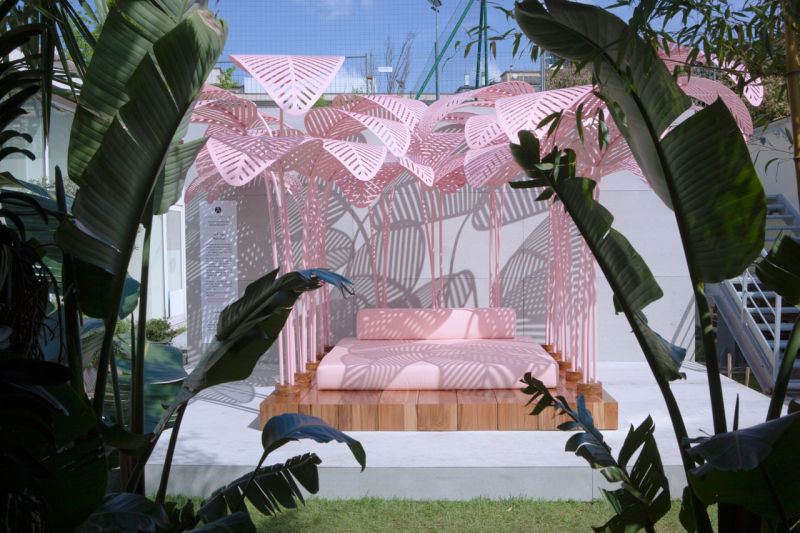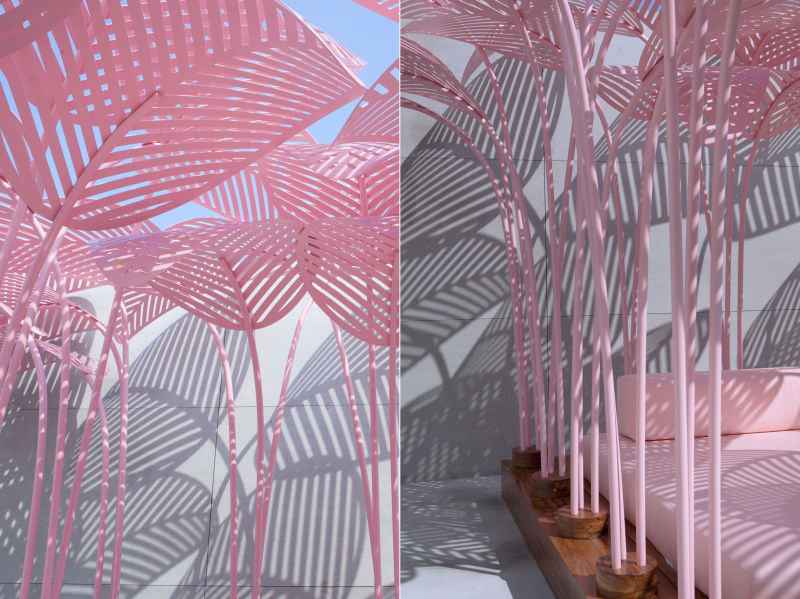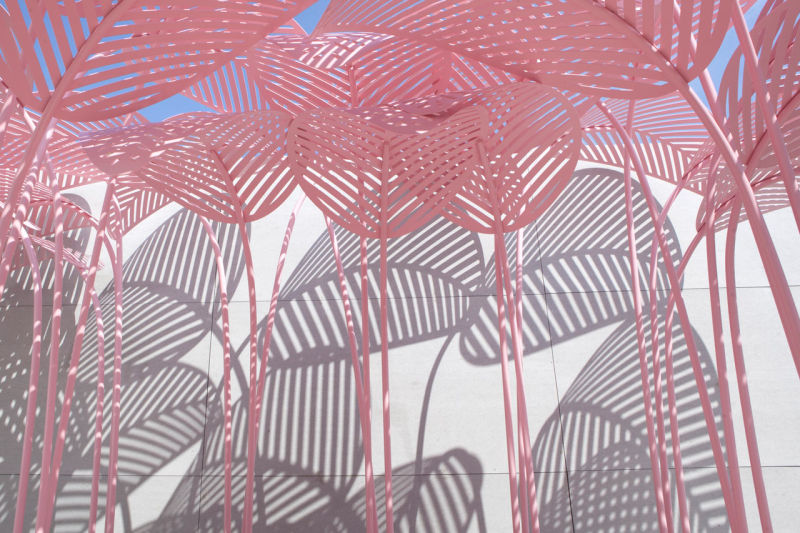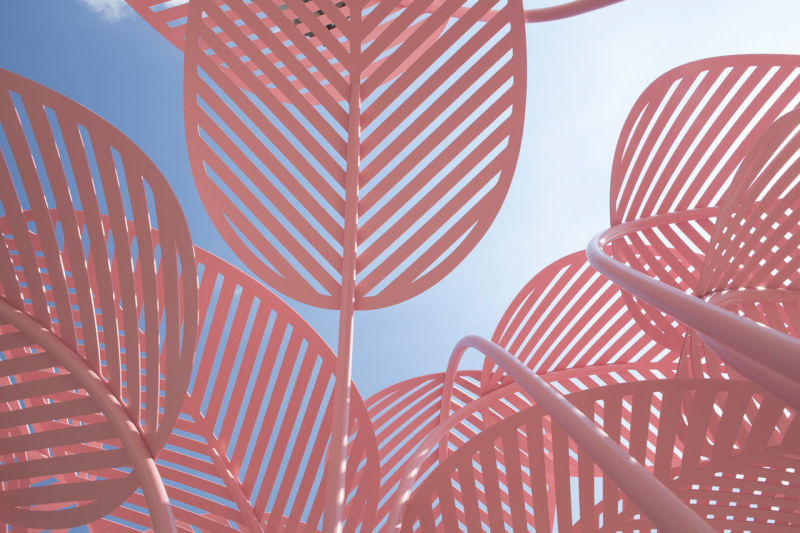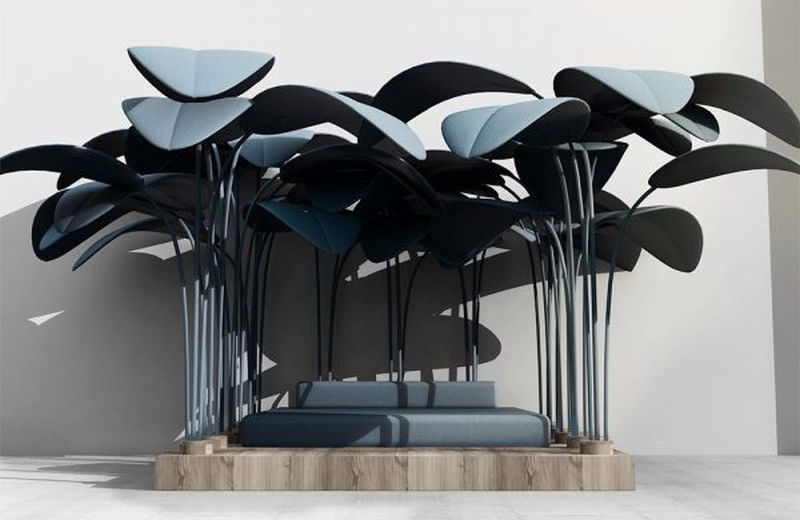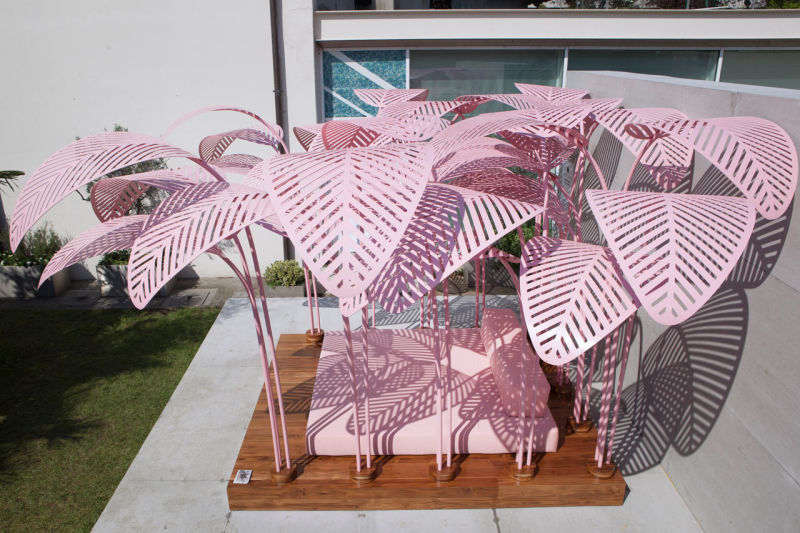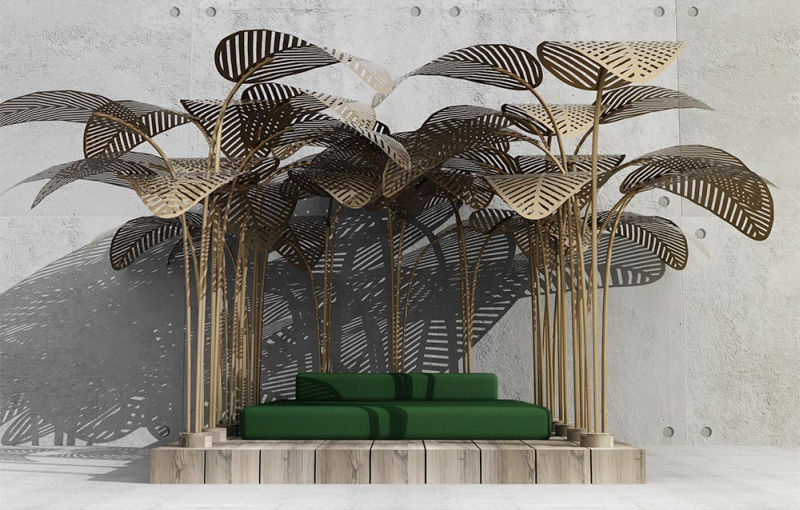 Via: DesignMilk