Architecture firm Leckie Studio and design agency Aruliden have designed a series of mirrored cabins. Designed for a project called Arcana, they are destined to be built on a naturally forested land of Toronto as a wellness retreat to offer visitors a way to forget urban life and spend some time in nature's lap. The cabins with their reflective exterior walls seamlessly blend into surroundings.
Each 275-square-foot cabin is clad in reflective polished stainless steel and is virtually invisible in the surrounding deciduous forest. The cladding is designed with a slightly distorted reflection to prevent collisions with wayward birds. On the other hand, the pine-lined interiors keep the space withing comfy and inviting.
The cabin has a cozy bedroom with floor-to-ceiling windows, a kitchen, a bathroom with rainfall shower, and many other amenities. Guests can also enjoy a custom-built fire pit with a grill situated on the private deck, or immerse themselves in the sauna onboard for complete relaxation. There is electricity and running water in cabins, but the designers have also created an off-grid version.
Also Read: These Mirror Cabins Blend into the Surrounding Landscape to go Invisible
The guests at Arcana will be offered hiking trails around the cabins, foraging expeditions and guided forest bathing. It will provide a unique experience that would reconnect and reintegrate visitors with the wild and invite them to rediscover the restorative powers of nature.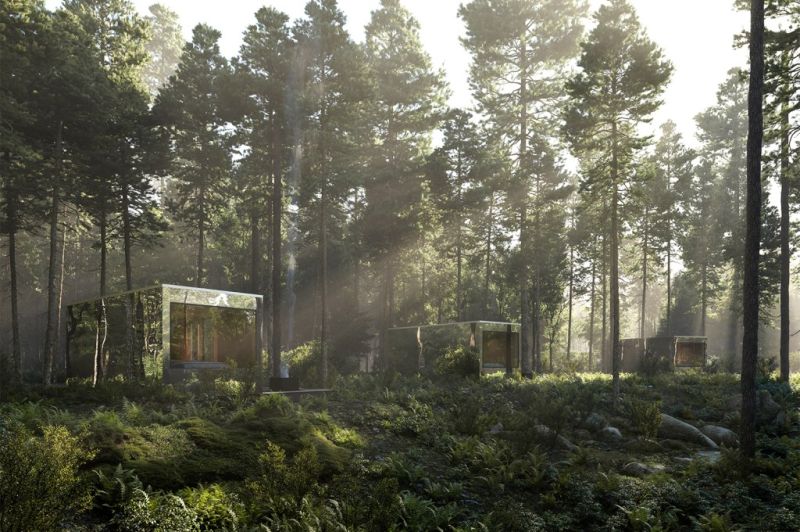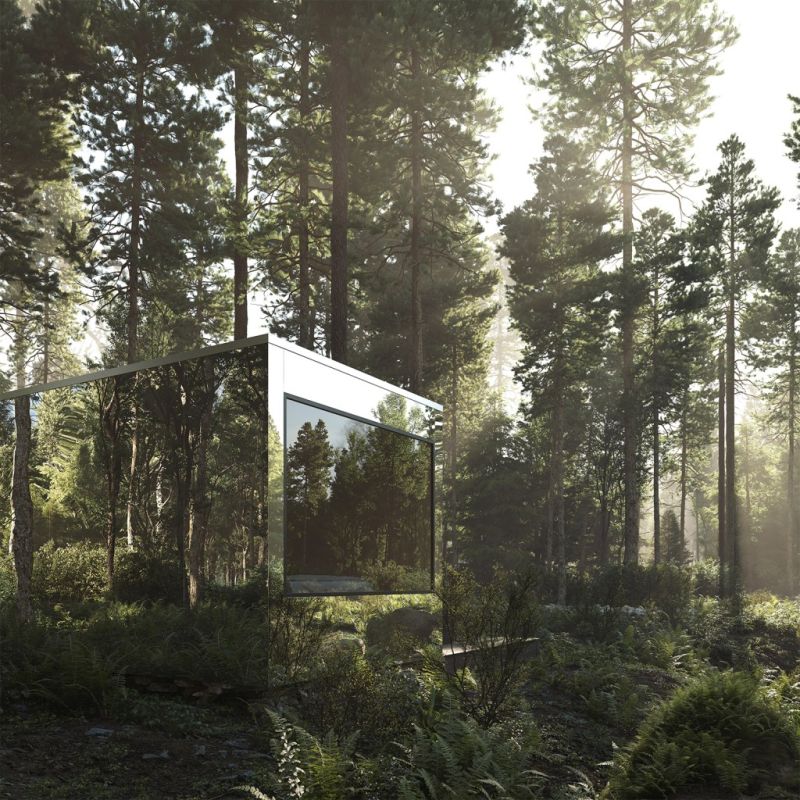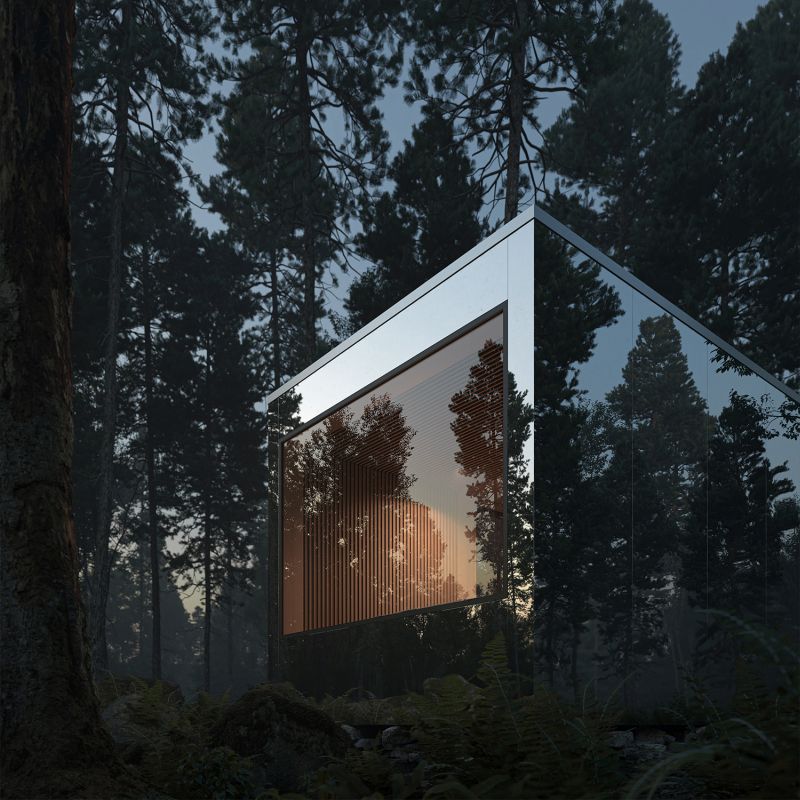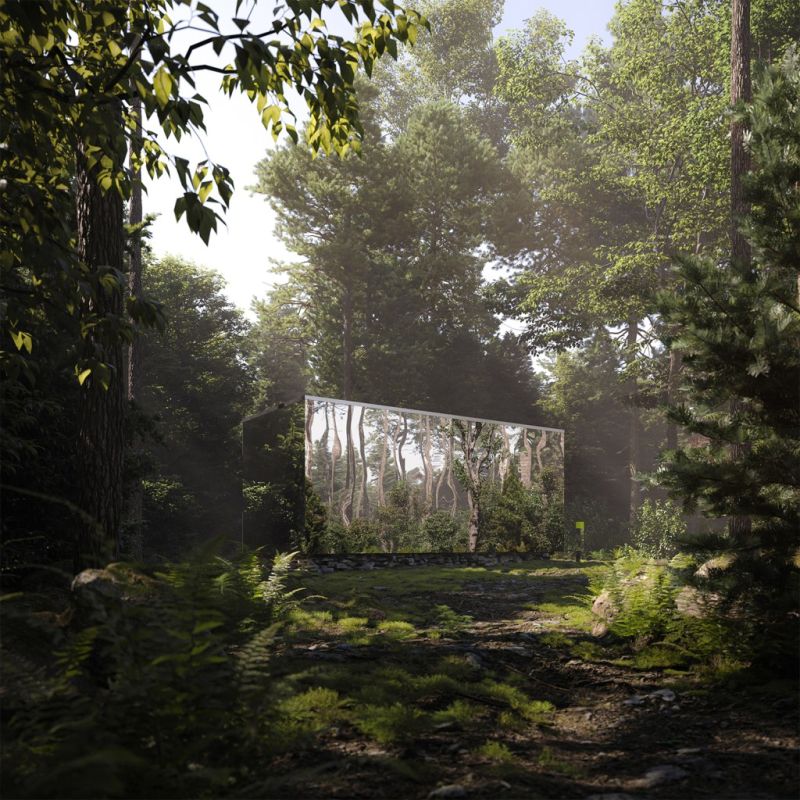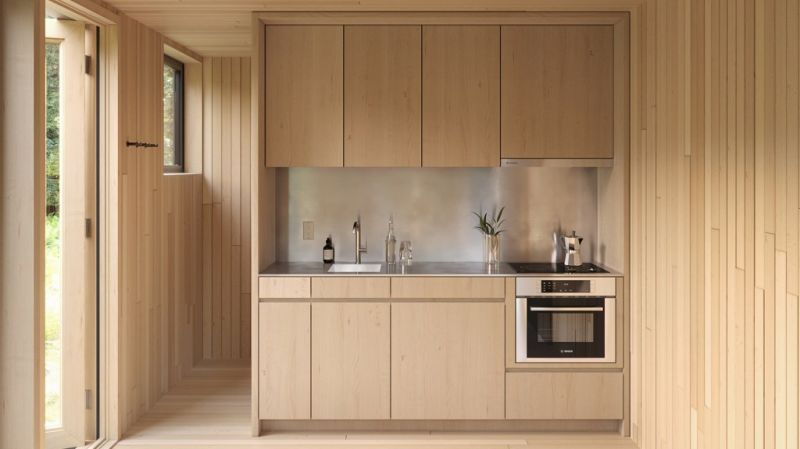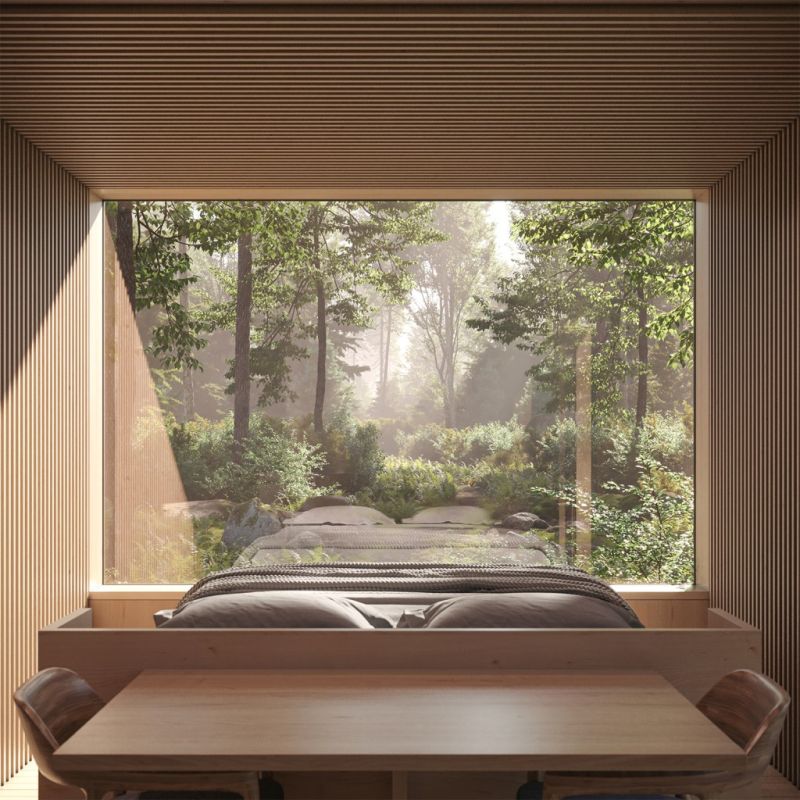 Via: Dezeen