With Christmas just around the corner, decorative homemade cookies are great for serving your guests. But icing every single cookie with same energy and excitement is a tedious task. As one might easily get tired of icing cookies by hand. Don't worry, Jason Alleman of JK Brickworks has solved the problem once and for all with Lego.
Alleman has built another LEGO Mindstorms machine for the upcoming holiday season. The EV3 Cookie Icing Machine that is created to make icing on cookies easier than ever for anyone. Whether you're a professional chef or just a newbie in the kitchen, the LEGO Mindstorms EV3 robot will take up all your messy work and present it in form of well-decorated Christmas treats.
All you have to work on is the consistency of the icing, then put the mixture in the ice stopper and start the machine. Now just put your cookies one-by-one below the icing tip and all your work will be finished in a jiffy, without any hassle. It's quite simple, isn't it? Moreover when not in use, machine can also be used as decorative object in your kitchen.
Already jumping to get your hands on this coolest icing machine? Hang on, don't be so excited for its purchase. There is no word on its pricing and availability yet. But the designer has surely shared the detailed instructions about the hardware used in making the machine and how it was made. If you're a DIYer and loves creating new projects, then you may surely try your hand at manufacturing this icing machine.
Watch the video below to see the amazing Lego icing machine in action.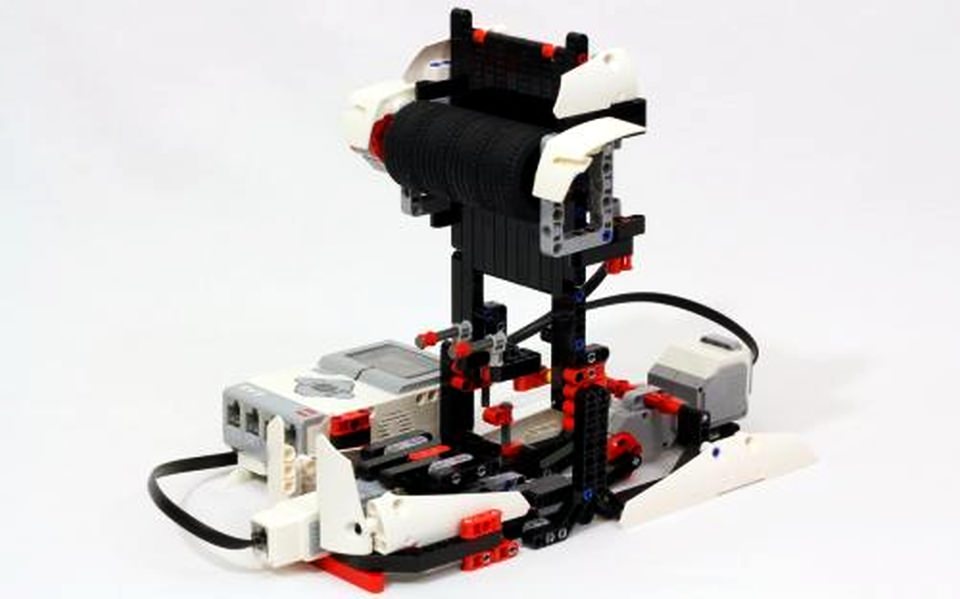 Via: BrothersBrick