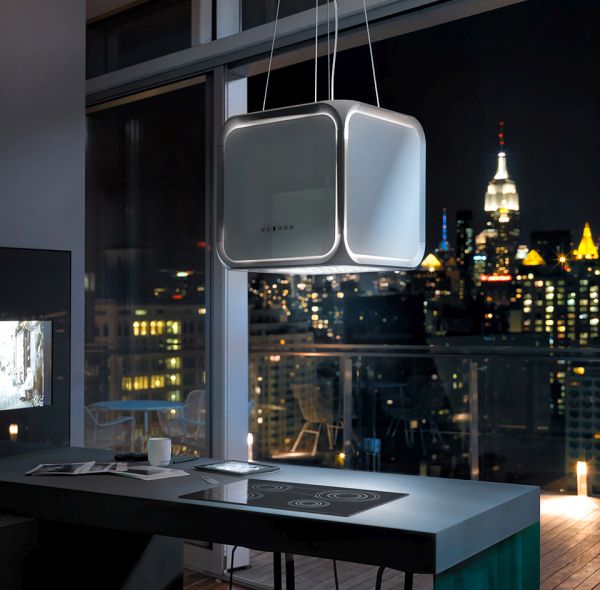 Open -plan living is the trend of today. Keeping in pace with this norm, Adriano Design has introduced its new product, 'PURA,' a kitchen hood designed for Cinex. This Design is an extraordinary blend of functional and formal innovation.The progressive technology applied to PURA makes it a quiet and efficient extractor to deal with strong cooking odours and grease laden air, that can dawdle throughout the house.
The distinctive feature that makes PURA outstanding in the category of kitchen hoods is its 360 degrees filtering system that provides all around suction for better and more effective air purification. A unique blend of technology and style, it is an immaculate creation provided with nodes, extrusions and panels that allow it to be fitted in any space. You can choose from a range of sober colours it offers. This hood is a fine example of Adriano's ability to redesign everything in a different and better way. It flaunts the Italian spirit with ingenuity, design and technology as a winning factor for global market.
Adriano Design studio founded by Adriano brothers, Davide and Gabriele , encompass a wide range of products.  HomeCrux has recently featured another incredible product named Filotto Clarity On Cue billiards table by the same studio. They work on an idea to lend a new twist to the conventional, making innovation and newness, the trademark. PURA has been invented  by Adriano in collaboration with Cinex, to be displayed at the inauguration of Cinex LAB, (the new centre for research and development ) innovation and design cell by Cinex.