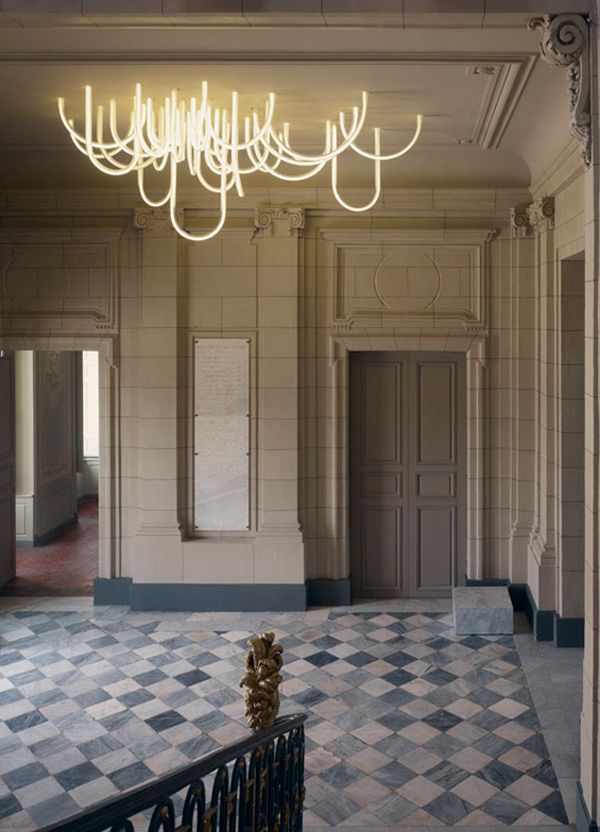 Marseilles's 18th-century Chateau Borély has undergone through four years of refurbishment to emerge as the The Museum of Decorative Arts, Pottery and Fashion. And, a significant part of this refurbishment was the installation of Mathieu Lahanneur's remarkable Les Cordes chandelier that hangs from the main lobby ceiling. Comprising of LED glass tubes, the fascinating lighting mechanism looks like loops of illuminated rope stitched to the surface of the ceiling. This asymmetrical and novel arrangement contrasts directly with the neo-classical style of the building; thus presenting a unique ambiance of history fused with futurism.
According to the designer, the imaginative force behind the Les Cordes chandelier entailed 'rope of light crossing the ceiling'. He went on to say –
It is not an object. It is not a light fitting. It is the light itself that seems to live and circulate in the entrance space, as if stitched onto the building itself.
Of course, the originality of the Les Cordes is accentuated by the degree of contrast that is provided by the conservative architectural style of the museum. In fact, it is this juxtaposition of tradition and dynamism that upholds the unique essence and energy of the entire spatial form of the lobby.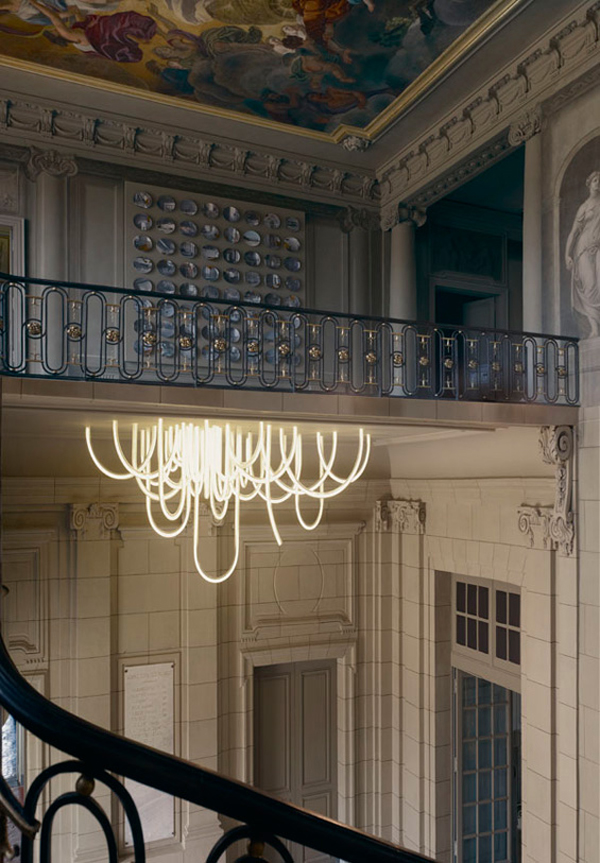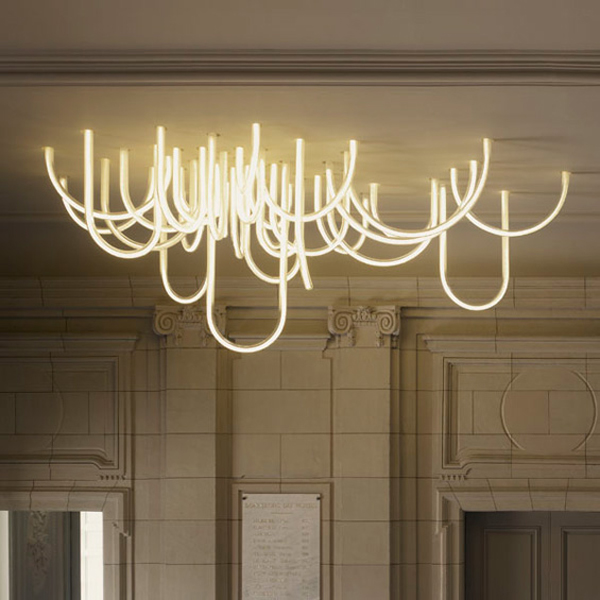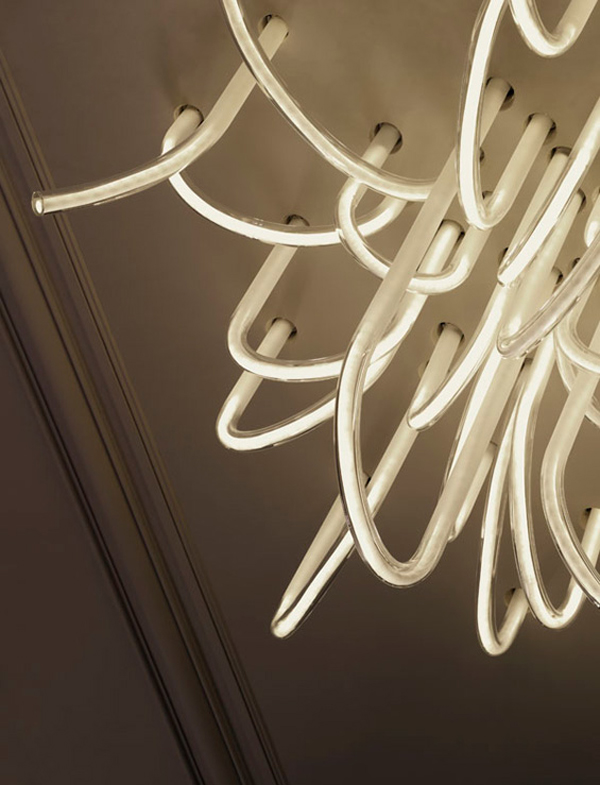 All images are courtesy of Mathieu Lahanneur.
Via: Architizer