Chinese company LeTV has expanded its TV lineup with the launch of their latest TV with some unique features. Well, uniqueness is something that every company claims in their every product, but LeTV's all-a new television is surely going to turn some heads. It is the world's first curved-screen Split TV, entitled as the Super 4 Max65 Curved- the 4th generation of Le Super TVs.
This stunning 65-inch split TV is launched along with Super 4 Max 70, which is the first smart television with glass light guide plate (LGP) in the world. The Super4 Max70 is the only 10th generation TV that's featuring 70-inch 4K panel by Sharp and installed with Corning's Iris Glass LGP that's opted by most China TV manufacturers.
With the debut of these two high-tech TV screens, LeTV has become the first internet company to release LGP TV and split TV with curved screen. Both the televisions were unveiled at an event in Beijing on December 22. The Super TV is designed to boasts a powerful system that's integrated with 8-core 1.8GHz 64-bit Qualcomm Snapdragon 810 processor (APQ9084), running with Adreno 430 GPU. It also has 60-frame H.265 4K hardware acceleration, 4GB RAM and 32GB/64GB flash along with Novatek 72324 motion processing chip. Hence, quality content is delivered along with ample storage capacity.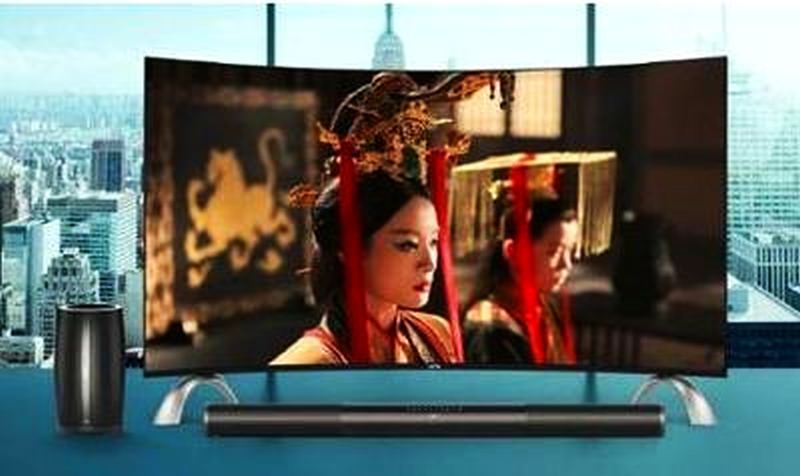 Both Super 4 Max65 Curved and Super 4 Max 70 TVs come with superior wireless subwoofer and Harmon Kardon audio system. Due to this, these systems can produce 5.1 surround sounds to give audio effect similar to home theaters. With these technology-packed televisions, LeTV is certainly creating a huge buzz in TV industry. Besides all that, the firm also wants to offer affordable and quality deals to the consumers. Therefore, pricing of the new TVs are quite affordable and totally worth the technology embedded in them.
The world's first 65-inch split curved screen TV is priced at RMB 6,999 (approx. US $1,080), whereas the Super4 Max 70 costs RMB 12,999 (approx. US $2,006) and RMB 14,999 (approx. US $2,315), respectively for its 2D and 3D versions. The Super4 Max 70 will be available online from December 29 on Lemall. On the other hand its kinfolk the Super4 Max65 Curved will hit the market next year from January 19, 2016. So, get ready to welcome the high-end, technology-studded New Year.
Via: GizmoTimes