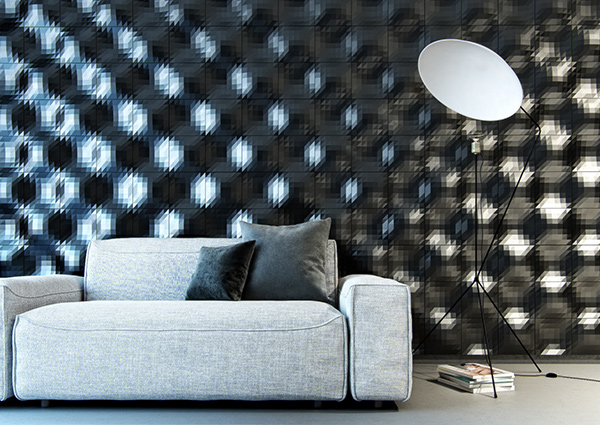 Most of us do not like the dull, gray and stark appearance of exposed concrete and therefore cover them up with wall tiles. The wall tiles often give a unique décor to a home and for this purpose, a wide assortment of wall tiles is available in the market which have been helping customers carry out their wall decoration task in an easy and elegant way. If you are thinking to cover your walls with decorative concrete tiles, then we would suggest you to consider Crisp concrete tiles from KAZA concrete that gives a different sort of visual effect which is not usually associated with the material of the tiles.
We cannot display this gallery
Levi Fignar designed the Crisp Concrete Wall Tiles for KAZA concretes, a brand that is known for designing extraordinary tiled surfaces by combining technology and artistry. The designer was inspired by the Polygonal Architecture to create these concrete tiles which not only functions as a supplementary element of the space, be it a bathroom or a loft, but also attracts the attention through its convex and concave facets. The micro-refractions in waveform induced by small triangles on the surface give these tiles a glassy and reflective character. Although, these tiles have a modern and a delicate looking finish, but with the same kind of structure integrity as classic concrete.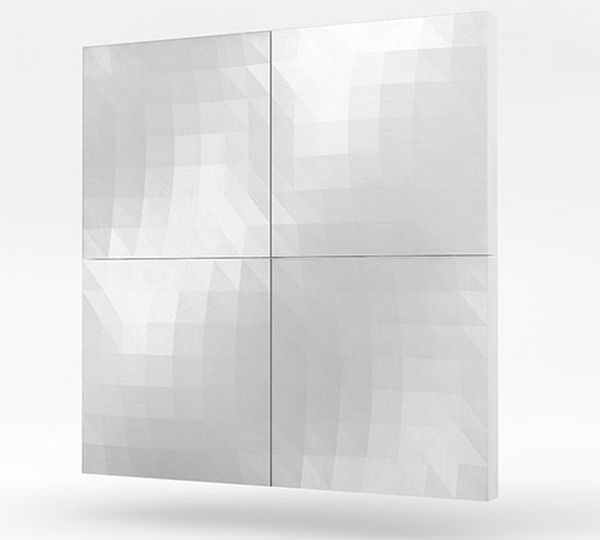 Via: Design-milk