LG has already spilled the beans regarding its upcoming devices that will be showcased at CES 2016. Recently we acquainted you with LG's latest update to its Music Flow lineup and X-Boom audio systems. Now, the South Korean electronics giant has also revealed about its another invention in form of the all-new HOM-BOT Turbo+ vacuum cleaner.
It's not just another smart robotic floor cleaner, HOM-BOT Turbo+ is the world's first augmented reality vacuum cleaner. You may have seen various augmented reality devices, but for the first time LG is bring this inventive technique into vacuum cleaners. It is integrated with an amazing feature called 'Home-Joy' that's going to make this robotic device more intuitive and user-friendly.
The smart vacuum cleaner has built-in three camera sensors, allowing the device to thoroughly scan through its surrounding environment. Due to this, the device will be able to know its exact location and find out which areas need cleaning. Moreover, it sends live feed to its smartphone app so that the homeowner gets to know about its progress.
The user interface lets the user pull up the live feed image of a particular room and tap on the areas that need to be vacuumed. Soon after you tap on the smartphone's screen, the HOM-BOT Turbo+ will do all the work to maintain spotless floor cleaning.
Besides all that, this vacuum cleaner also doubles as a security camera to keep check on unwanted activities within your house. Its sensors can scan the entire room for movements and if any unusual happening is detected, then device will buzz an alarm and send photographic evidence to your smartphone.
You can find out more about this brand new vacuum cleaner at the International Consumer Electronics Show 2016 that will begin on January 6 in Las Vegas, Nevada.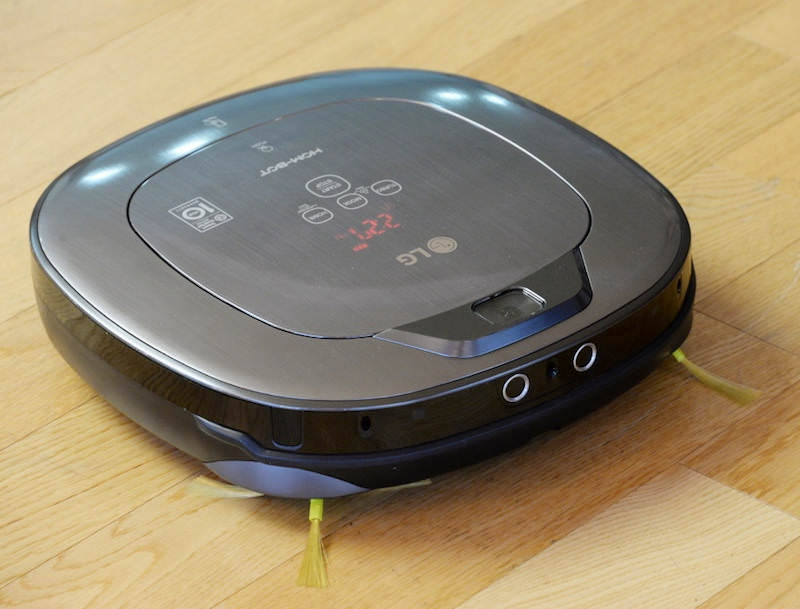 Via: PRNewswire