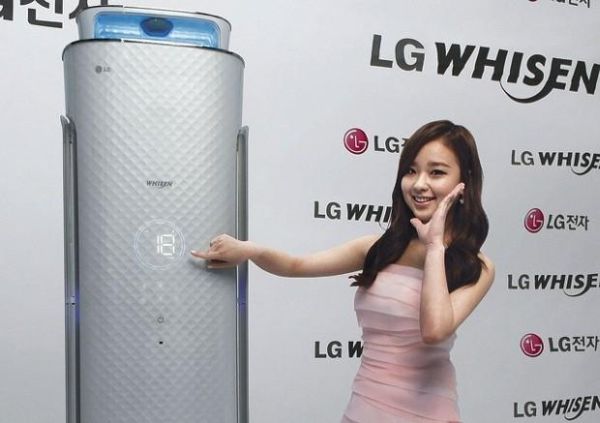 We all know and dream about efficient voice command systems integrated in our smartphones and tablets. However, South Korean conglomerate LG (the same guys who brought us voice and gesture oriented remote control) has notched it up a level by unveiling their Whisen Air Conditioner, an interior climate control contraption that can be regulated by using our own voices!
According to the grapevine, this fascinating air conditioner can be voice controlled through a distance of whopping 16 ft, which in essence covers a majority of the moderns rooms of our contemporary apartments. And, we should also remember that our sofas and couches are mostly kept in the middle region of the living room. So, practically a big room with a length of 32 ft can still be utilized as the 'command zone' for this advanced device. In this regard, the possibilities are nigh endless; one of them being: you really pose as that lazy potato couch and just shout at your air conditioner to change its temperature.
Moreover, the technological side of affairs does not stop with the voice command attribute. You will even have the option to go the NFC way. For this, one needs to use a NFC-capable smartphone. Automatically, the Whisen App 3.0 comes into play and changes the temperature as per your preference. And, finally the air conditioner also has a built-in camera that doubles up as a security system for your living room.