LG Hausys has recently presented its latest kitchen design called 'The Sky is The Limit' in a design exhibition organized by 100% Design, London. The innovative design represents true work of art crafted by the Belgium designer Xavier Bonte, who was inspired by a dream of a cloud in the sky.
When fully closed the kitchen platform forms shape of a floating cloud in the sky, whereas the contrasting blue lines on its surface resemble contrails of an airplane that is ready to touch the sky. Thus, it correctly justifies its name, and literally has the ability to touch the sky with its hi-tech futuristic design.
It is made of HI-MACS material, new generation acrylic stone with flexibility to form appealing robust shapes. The entire kitchen platform includes an induction cooking ware, two sinks, and four drawers within this curvy island. The top unit of the island can be opened or closed electronically using its remote control, when closed it completely make the cooking platform disappear and looks like a sculptural design enhancing interior of your home.
The kitchen island also comes with a wave-shaped cabinet mounted on the wall that has ample storage space and provides room for refrigerator, dishwasher, steam oven, coffee machine, first aid drawers and heating drawers. This minimalist design can easily accumulate all your kitchen range inside its closets neatly without any clutter.
Last week we introduced you to the Culimaat Leaf Kitchen design that is also made of HI-MACS material with elegant finishing and contemporary look. Likewise, LG Hausys  is also a future kitchen design with contemporary touch for interior of your home. Such ultra modern kitchen designs prove that minimalist designs with advanced technicality is needed in our near future, rather than any complex technologies.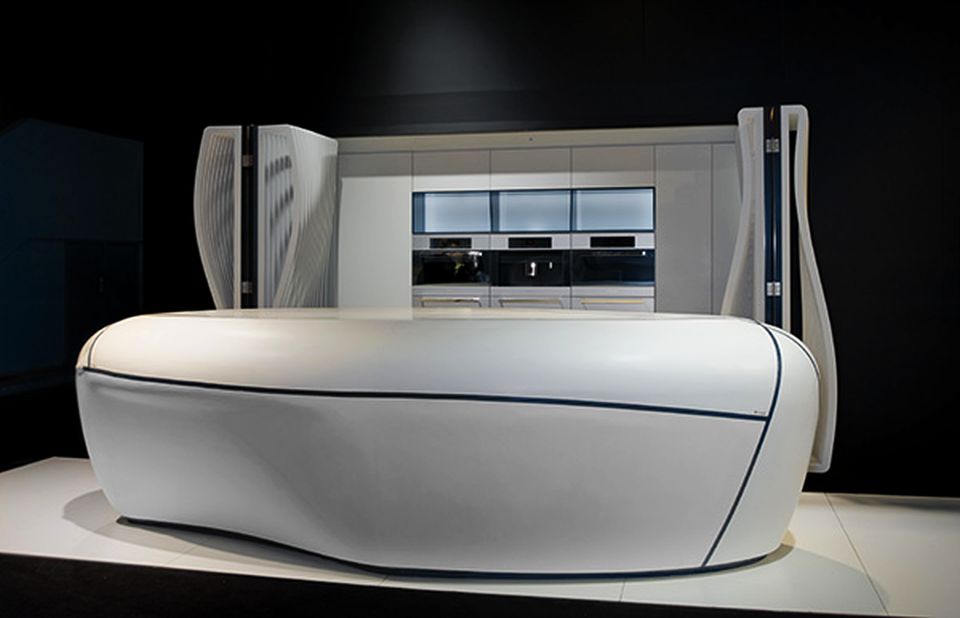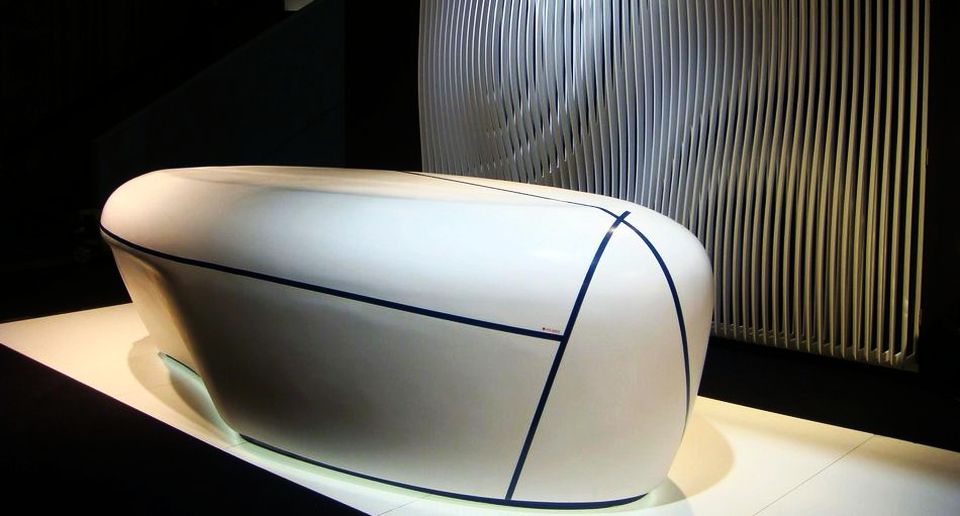 Source: HI-MACS