LG Electronics unveiled the latest French-door refrigerator with InstaView panel to let you peek inside the appliance. All new LG Signature French-door refrigerators will be installed with smart translucent black panel over the right fridge door. Give that right panel a double knock, and the tinted glass will go transparent, allowing you to see what's inside the fridge.
Opening a refrigerator door means leaking out the cold air that keeps food items fresh. This way cold air is replaced by room temperature, which means your fridge has to work harder to keep groceries chilled and fresh. But LG's ColdSaver panel eliminates the need to open a fridge door every now or then, thus prevents food spoilage.
All InstaView models come in a black stainless steel finish along with the company's door-in-door feature, which lets you access the in-door shelves without actually opening the fridge. You just need to push a button on the door handle to only open the door's front panel, rather than the entire fridge door.
The four-door models (pictured in the post) will be priced at $4,500, whereas the three-door models at $4,300. However, the standard four-door models without InstaView are available for $4,200. You can get your hands on the new LG InstaView refrigerators this coming fall. For more information, head over to LG's website.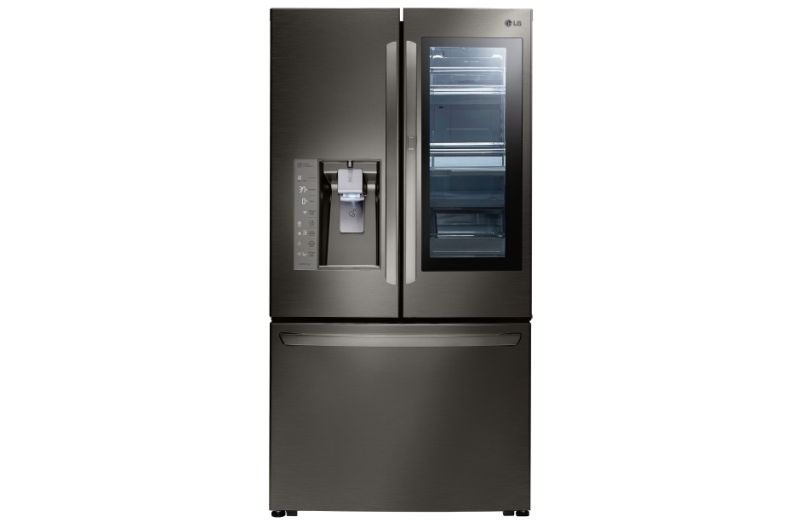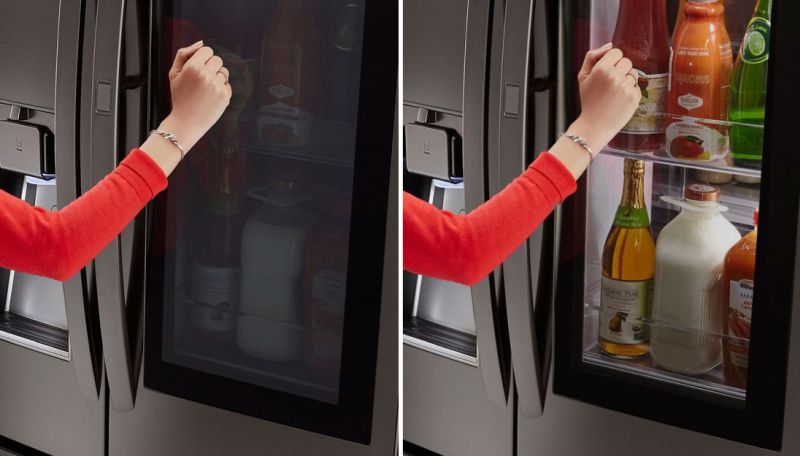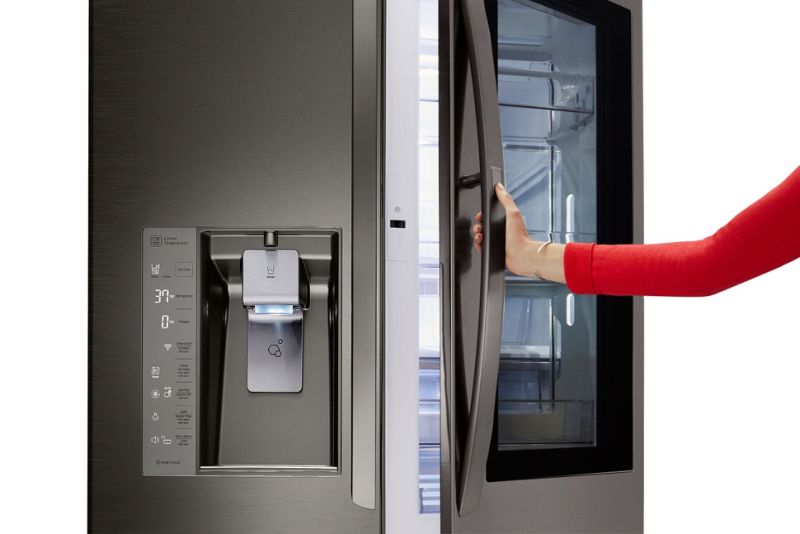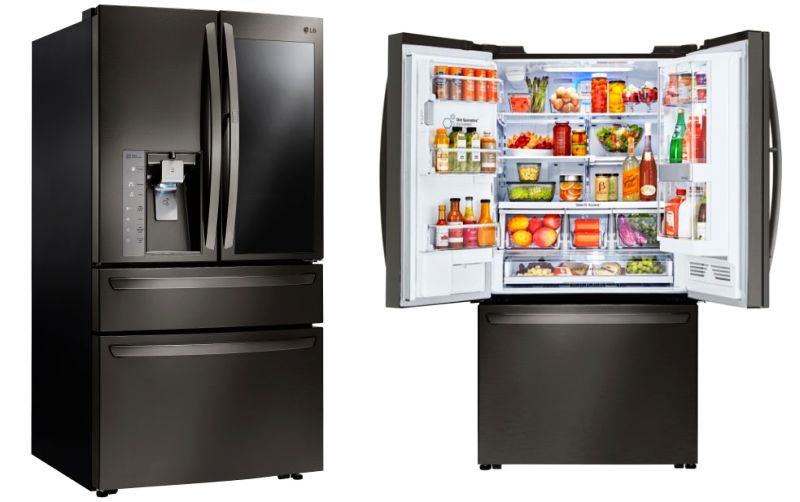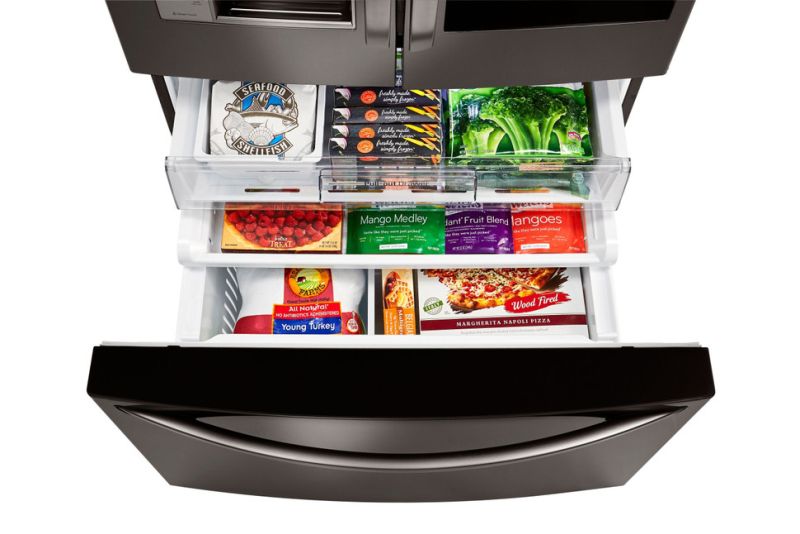 Via: Twice