Over the past few years, so many home automation manufacturers and companies have jumped into the smart home market, which has paved a strong base for the smart home of the future. From furniture and kitchen appliances to lighting and everyday-use objects, there are several kinds of smart home devices available in the market now.
Furthermore, smart home automation hubs like Samsung's SmartThings, Google Home and Amazon Echo have vied the role of unifying device at the center of every modern smart home.
At the same time, however, some major appliance manufacturers, including LG are continuously renewing their push to bring the center of today's smart home back into the kitchen, which many would argue is already the heart of every home.
This could be a big reason why South Korean technology giant introduced a major update to its flagship InstaView ThinQ Refrigerator at this year's CES. They have added built-in Alexa and Google Assistant compatibility to the refrigerator. Here is a quick sneak peek into some of the key features that truly make this fridge a central control system for a smart home.
Alexa inside
LG displayed its updated InstaView ThinQ Refrigerator (Model no.: LNXS30996D) with built-in Alexa at CES 2019. We've seen the previous version of the fridge with a touchscreen display on the door, but this time around the company has put an entire Amazon Alexa module into the fridge, turning it into more of a full-fledged smart home hub unlike any designed before. Now it can do everything one can do with an Amazon Alexa-powered device and even more.
It can play music through a built-in 10W Bluetooth speaker, set up the temperature, check the weather, create shopping lists, manage calendar and even control compatible smart home devices only by a user's voice commands.
Touchscreen display
The LG InstaView ThinQ Refrigerator comes with a 29" HD transparent LCD touchscreen display running webOS. It not only displays information but also turns transparent providing a clear view of contents inside the fridge (how cool is that). There are built-in labels for convenient food management on the display – easily set timers, food expiration dates, create shopping lists, display recipes, upload photos of your family, leave notes for your family and do more.
Remotely control with mobile app
It is a smart fridge that not only takes voice commands through built-in Alexa but can also be controlled with the LG SmartThinQ mobile app. Create and share shopping lists instantly, and upload/share photos between your smartphone and refrigerator. There's a built-in camera inside the fridge so this app can be used to remotely check on contents of refrigerator anytime, anywhere.

Matches any interior style
This four-door fridge is capable of bringing an unmatched character to kitchen spaces. Its satin-smooth, black stainless steel finish can blend with any interior style, while PrintProof fingerprint and smudge resistant finish make it easy to clean.
Safety, convenience and energy-efficiency
It is an ENERGY STAR-certified refrigerator with 730 kWh energy consumption per year. There are several safety features, including child lock, door alarm, and auto-closing door hinge.
LG has also included Amazon Dash replenishment service so that users can order goods directly from the fridge when they are running low on supplies.
Components and parts of the refrigerator which may malfunction due to wear and tear are covered under the LG's home warranty plans (subject to terms and conditions).
Compatibility
LG launched this smart fridge as part of its ThinQ AI-powered range so it obviously works with ThinQ-enabled products. For example, InstaView ThinQ smart fridge can automatically preheat a compatible oven to making cooking smoother or it can suggest recipes according to items stored inside the fridge.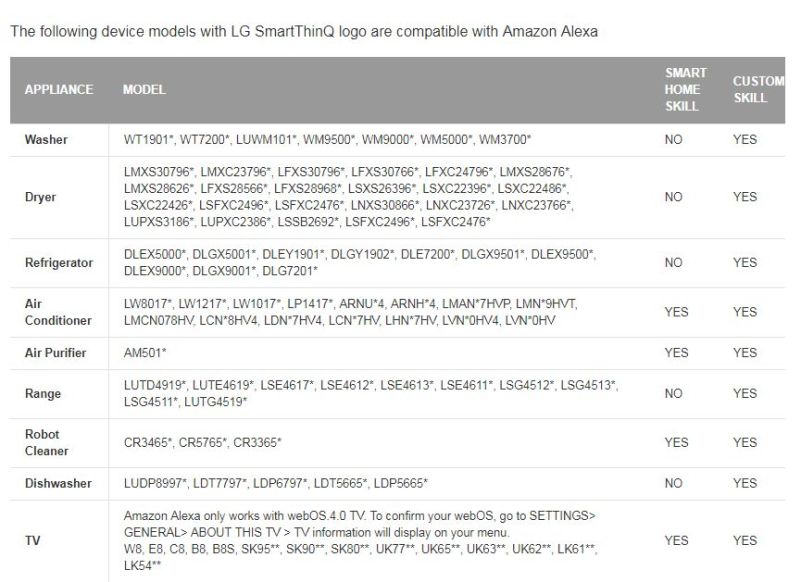 Taken together, the feature-packed InstaView ThinQ is akin to having an always-on chef's assistant of your own – but one that can also entertain you, turn on your clothes dryer, or instruct your television to DVR an upcoming episode of your favorite show.
The bottom line
LG is coy about pricing and availability, but many online appliance outlets are already listing the new model for around $6,300, suggesting that this smart kitchen appliance is going to be pretty hefty on your pocket.
Despite the potential for a sticker shock, LG appears to have done a worthy addition to the plethora of smart home technology that they and others have brought to market in the last few years.
The difference lies in the point that InstaView ThinQ smart fridge uses the latest technology and cross-platform appeal to make it a realistic option for users that want the heart of their smart home to be in the kitchen –which might turn out to be a real game-changer in a crowded smart appliance market.