With each passing day, we come across latest smart home devices that allow your home to interact with you. But what about some conventional appliances with no smart technology? Moreover, what if you want to know about a specific machine instead of all the connected devices or don't want to spend too much on upgrading your entire home?
To all such queries, LG has got one simple and compact answer in form of the latest SmartThinQ sensor. It looks like a smart thermostat, but it is just a tiny device that attaches onto any old machine like washing machine or refrigerator to make them smarter to some extent. Of course, it's not going to completely incorporate smart technology into your regular appliances.
But using its sensors like vibration and temperature, the device is going to interpret certain actions of particular appliances into some useful information. For instance, when attached to a refrigerator it can tell expiration date of the products lying inside or inform you instantly if someone has not closed the door properly. On a washing machine, it informs the owners when washing cycle is complete.
The tiny device comes with a companion smartphone app (supporting both Android and iOS devices), which conveys all aforementioned messages on your smartphone. Besides providing information, the app also allows you to remotely control those older machines. LG SmartThinQ sensor also comes in varying color options to match it with your conventional appliances.
As of now, there is no word on its availability and pricing, but SmartThinQ sensor will we displayed at IFA 2015 in Berlin. Along with the smart sensor, LG will also showcase some of its other smart connected appliances such as Smart Lightwave Oven and Smart Air Conditioner. You can catch all these IOT devices in action at the event from 4th to 9th September.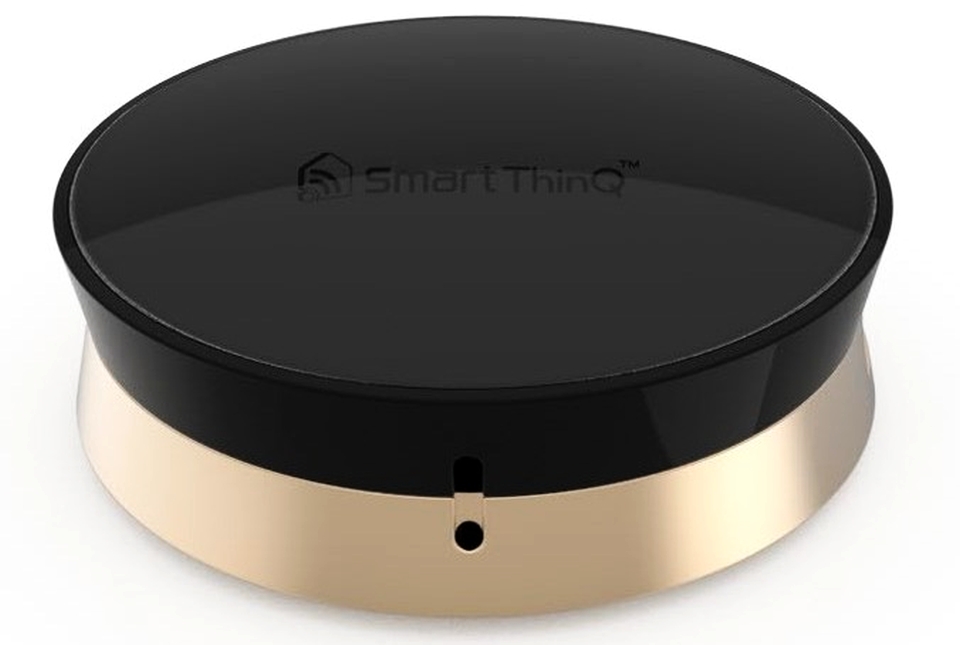 Via: GeekyGadgets