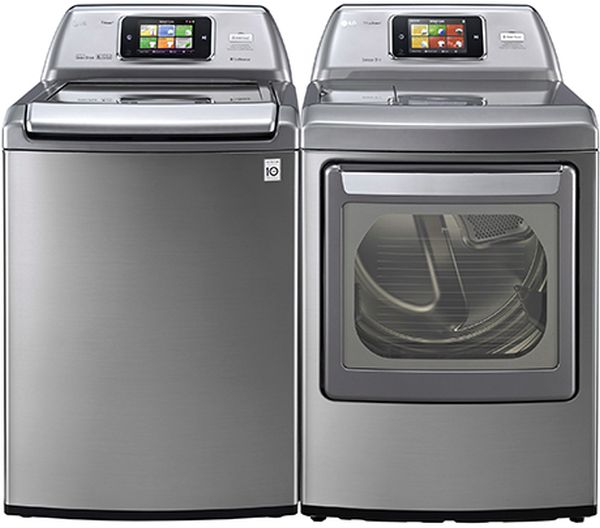 LG has been touting their smart home appliances since this year's CES. And, now the South Korean electronic giant has unveiled the industry's very first line of top load cloth washers with integrated steam based technology. Claimed to be more efficient with higher cleaning capability, the model WT6001HVA is also certified Asthma & Allergy Friendly. This comes along with LG's ubiquitous smart features that allows it to be remotely controlled and monitored through dedicated apps and internet.
Technology wise, the washer is infused with the company's exclusive Allergiene cycle which goes deeper into fabrics to root out residual allergens, dust and wrinkles for efficient cleaning. In addition to this advanced scope, the steam technology is also included in the complementary electric and gas Smart Dryers that generates real steam to fight wrinkles and odors. This mode effectively eschews the need of ironing of your clothes.
Finally, moving on to the cloud based features, the WT6001HVA features a host of LG's very own smart technologies including Smart Diagnosis, Smart Access, Smart Adapt and Smart Grid. The controlling interface is accessible via a Wi-Fi system whose package is sold separately for LG smart appliances.
Via: PRNewsWire