OLED TVs are best known for their ultra-thin design and better contrast. Taking the slimline to another level, LG has presented the world's thinnest Signature W7 Wallpaper OLED that's just 2.57mm thin. All thanks to its stick-on wall-mounted design, the slimmest TV panel literally dissolves into any wall, looking like a realistic wallpaper.
This TV panel can hang to any wall off a wall bracket with the help of magnets. Aside from the thinnest design, the OLED panel is flexible enough to wobble without damaging the screen. This TV screen is designed to host superior quality 4K and HDR content.
It is available in 77- or 65-inch variants, giving consumers an option to choose the desired TV panel size for their home. This slim TV is made with a technology where each pixel illuminates itself individually. Moreover, OLEDs don't require a backlight, that's how LG sucessfully managed to make the Wallpaper W7 as thin as a slim wall frame.
Although its ultra-thin build is not really flawless – it features a ribbon cable that runs between the Wallpaper panel and the soundbar. So, the viewers will actually get to see this cable running between two devices, otherwise, it's appearance would have been absolutely seamless to look at. Hopefully, LG will note it down to make the upgraded version seamless.
However, W7 Wallpaper panel is all set to launch around March this year. If it's picture quality as superior as expected, then it will be the next big thing in the television world.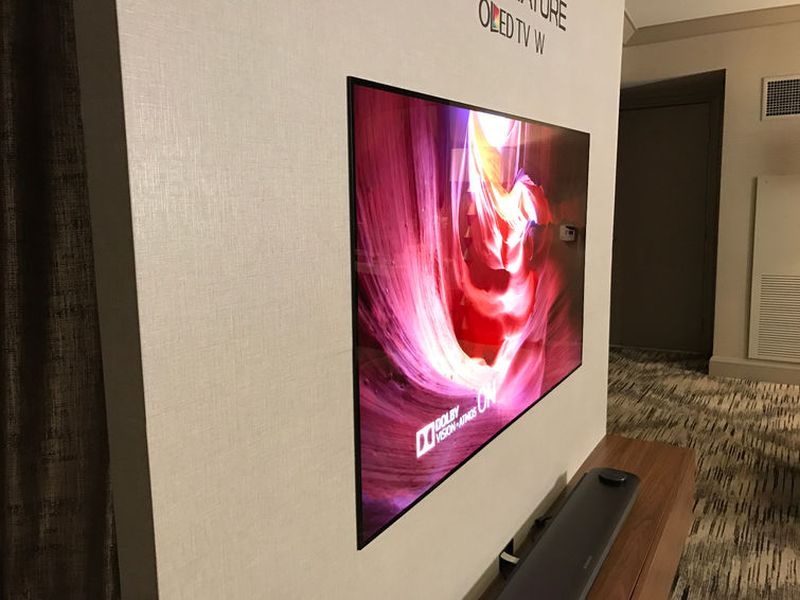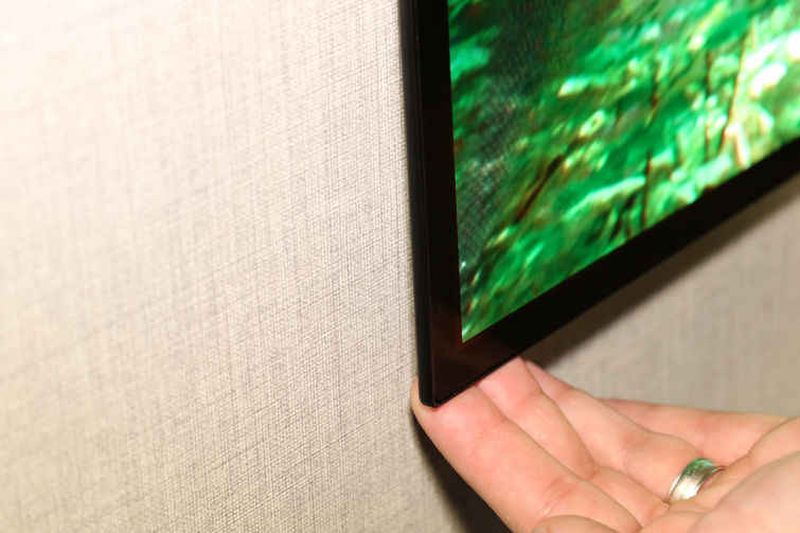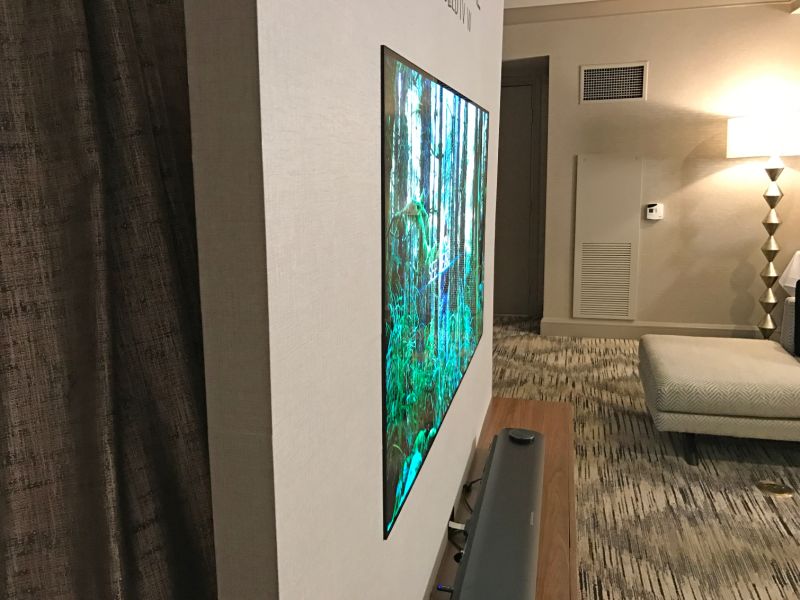 Via: WhatHiFi