In prehistoric times when there were no machines, most of the furniture was made with standard woodworking tools sans nuts, bolts, nails and screws. With advent of technology, the tradition has almost gone extinct, accept in some regions of the world. Case in point is China where YouTuber Li Ziqi uses traditional woodworking techniques and hand tools to create elegant bamboo furniture.
Starting with cutting fresh bamboo stalks to crafting them into measured lengths, and joining them to make furniture pieces, Li carries out all the steps by herself. For the main frame of a sofa or chair, she makes holes in bamboo pieces and connects them firmly. There is no use of nuts and bolts, rather she strengthens the furniture with thin bamboo dowel joints. The seating area is also weaved from thin bamboo strips.
Also Read: How to Build House Without Nails and Screws
The crucial step in making bamboo sofa or table is bending the stalks, for which she heats them up over fire. Sounds interesting but isn't easy. There are a lot of crafting skills, imagination and patience involved in bending it, which makes the furniture special.
No matter how long this bamboo furniture can survive, it can surely lessen the cost and bring home the feeling of nature in the living space. If you're interested in seeing the full process to try it yourself, check out the video below.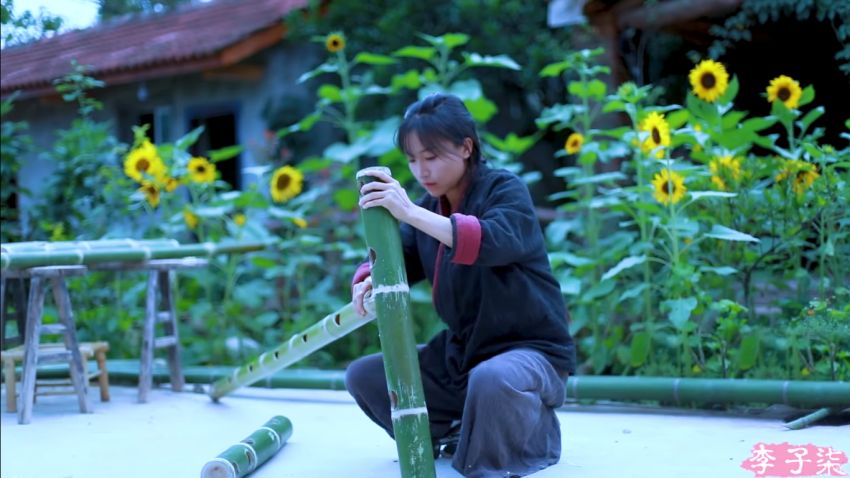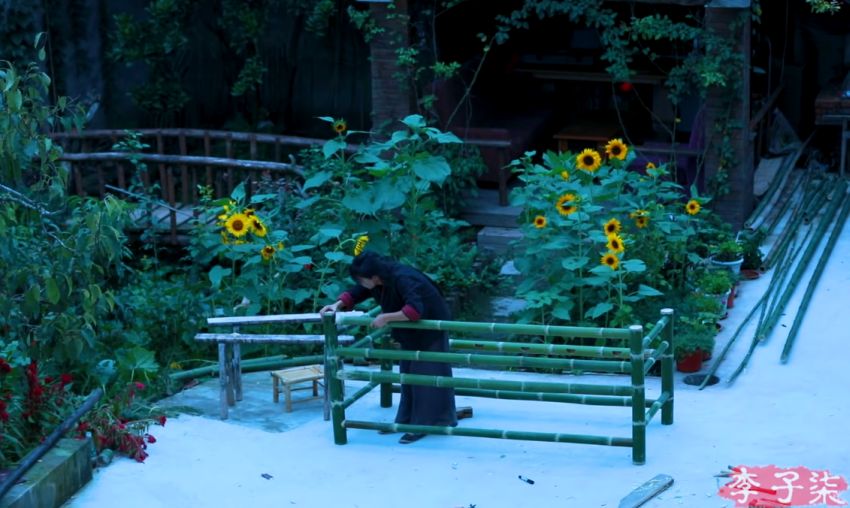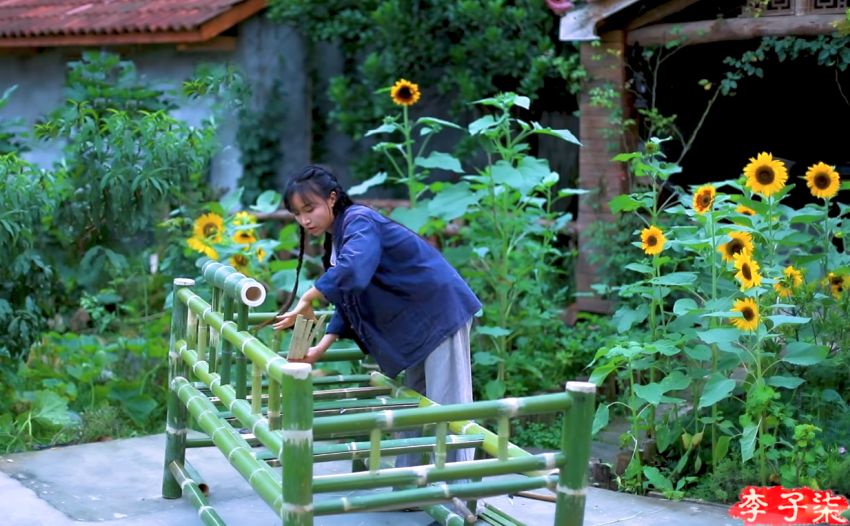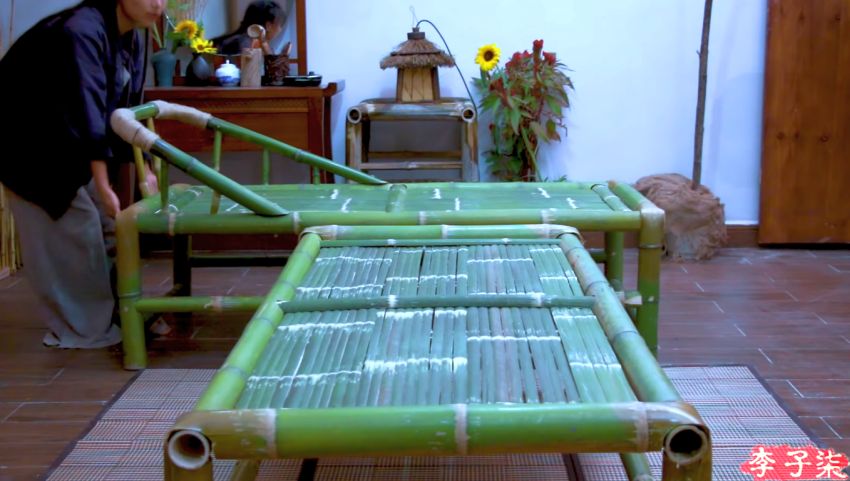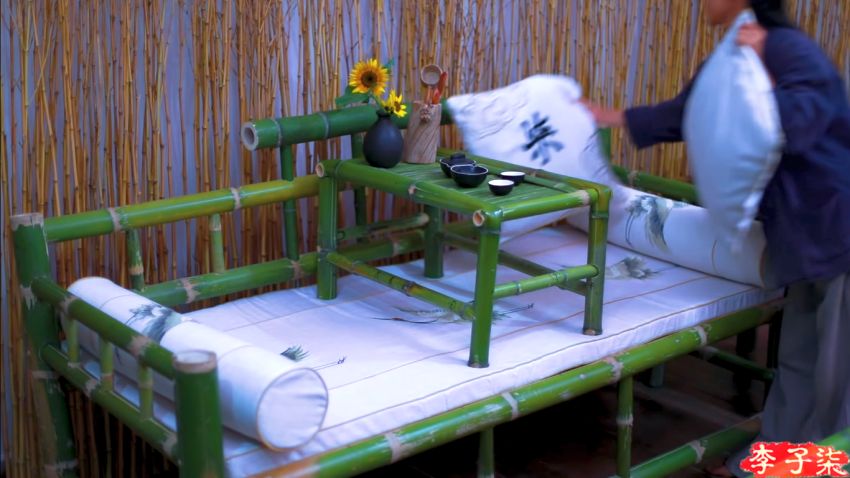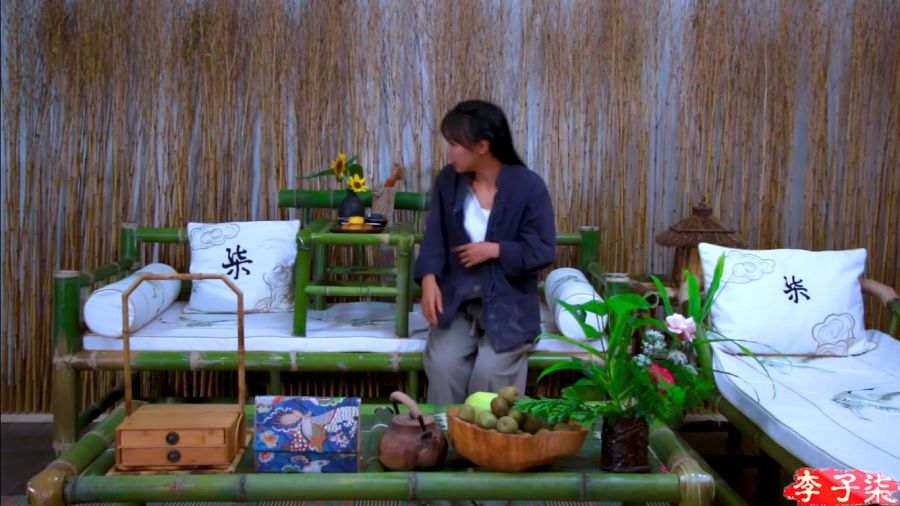 Via: YouTube