Libart, experts in making custom retractable roofs come up with unique ways to add functionality and style to any structure, be it your home or office. Yet again, for a home located on Sebascodegan Island, Maine, a small island north of Portland in the Casco Bay, (known for its bad weather conditions) they have designed a stunning retractable pool enclosure. Without obstructing the picturesque views that the home is blessed with, the residents can relax in the outdoor pool and hot tub without worrying about rain, all thanks to the transparent retractable walls and roof.
The large glass panels allow natural light to flood in, and also provide the tranquil view of Casco Bay. Simplistic in design and functionality, the retractable enclosure moves easily to cover the pool area and vice versa.
The company refers to this as Evolution Freestanding system which is highly practical and doesn't obstruct the surrounding views thanks to the sliding aluminum and glass structure. Gabled end walls made from 4-millimeter poly-carbonate and side walls from 16-millimeter multi-wall clear translucent poly-carbonate for the roof panels provide unobstructed views of the stunning location.
Just imagine the kind of feeling you would get relaxing inside the hot tub on a chilling rain infested evening, with the unobstructed views. Amazing wouldn't that be?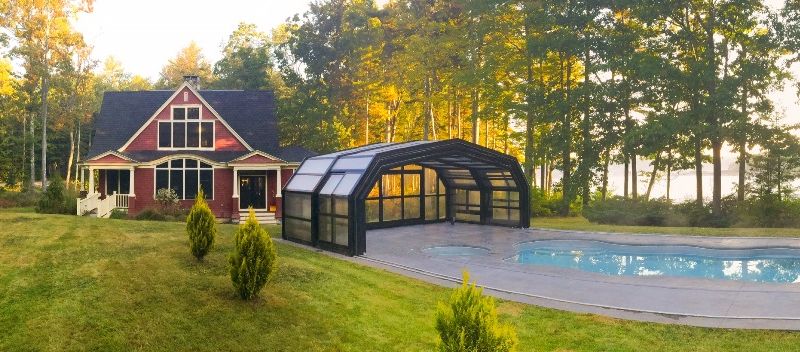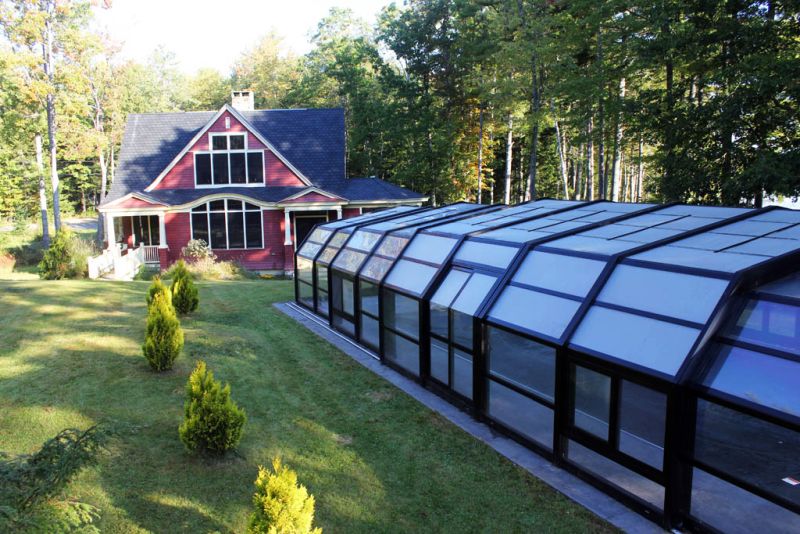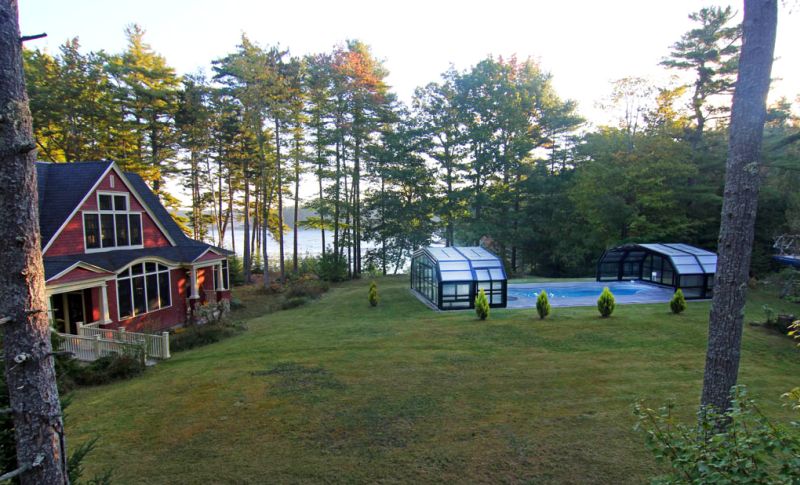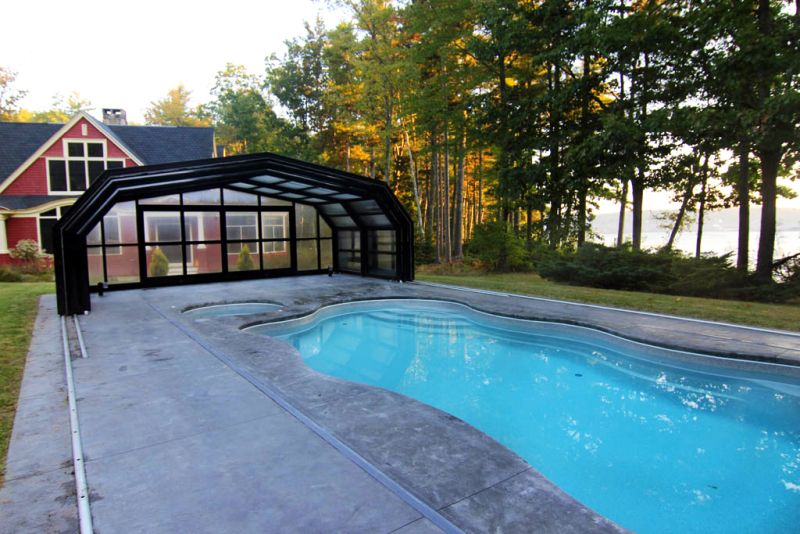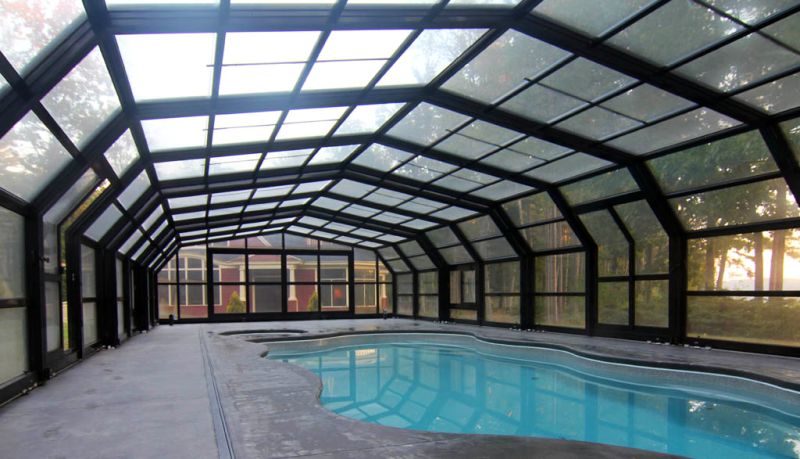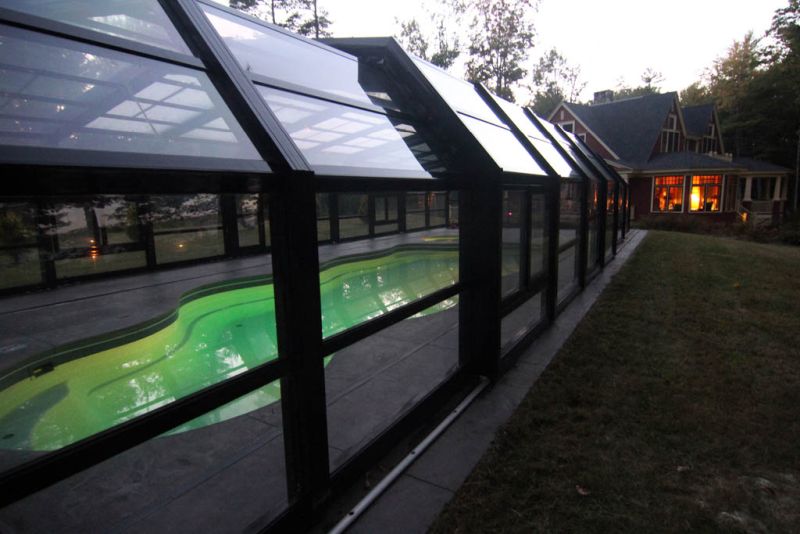 Via: Inhabitat