Designed by Korean interior designer Seungmo Lim, this red hot room named 'Libertango' is in a boutique hotel located at Gangnam Seoul. Interior of this gorgeous hotel room draws inspiration from a woman dancing tango, a bullfighter waiting for a duel and a black bull. So, that explains its striking red, white and black color contrasts.
The red walls represent the image of seductive fluttering red dress elegantly wrapping around black tuxedo (i.e. black section of the walls). Black also depicts a back bull and a bullfighter in a gorgeous Traje De Luces (Suit of Light) has been typified in form for a embroidered golden curtain. There is also a movable table made of steel, which is designed to be put into the black wall. On the other hand, a white table rising from the white floor flawlessly integrates into the wall, forming a free-flowing design patterns.
This space looks like it shuts off time and space, as a visitor opens the door from corridor. Strong directional property of diagonal lines dominates the entire space, combining both minimalist and decorative elements. The highlighting part of the room is its attractive golden curtain flowing in between the area, while serving as a room divider that separates the shower room from the rest of the living space.
Furthermore, the curvatures of the entire walls allow seamless sound transfer, so if you're playing some tunes- the impact of music will be felt indeed. L-shape shower room provides a comfortable bathing space to the users, whereas depth of the room enhances music magnificently. Overall, the room is truly a sight to behold. You can have a glimpse at wonderful interior of the Libertango room in the following images.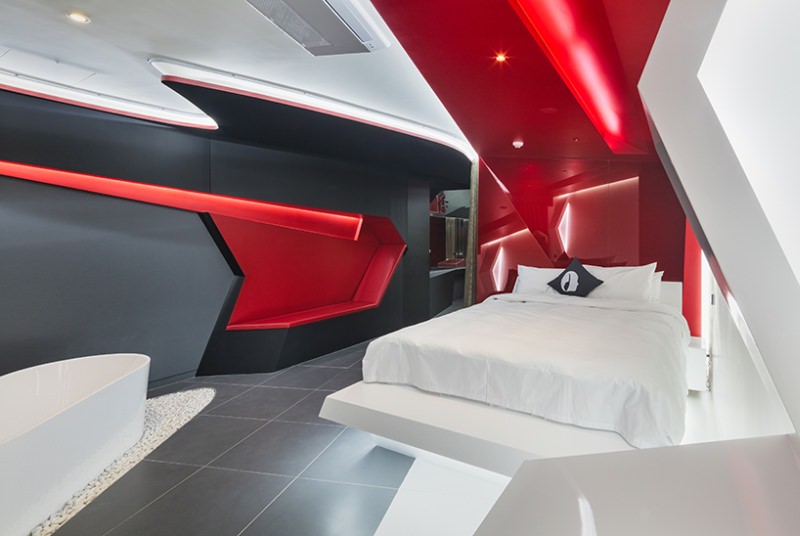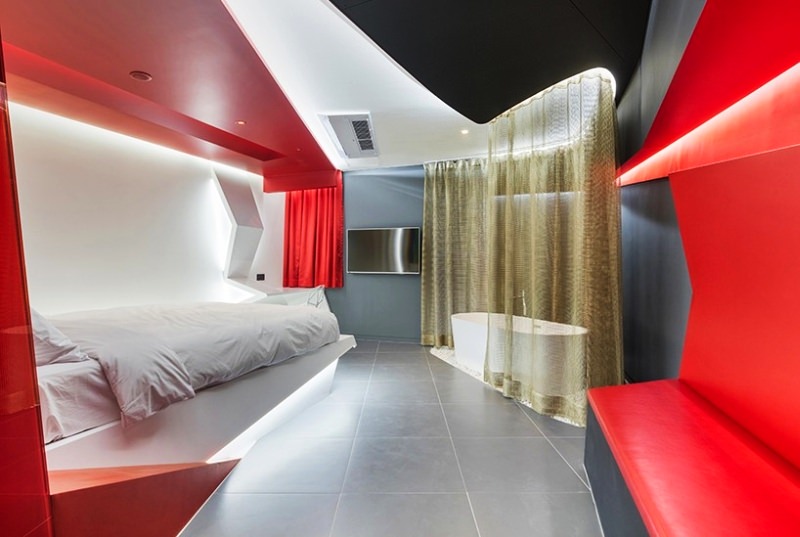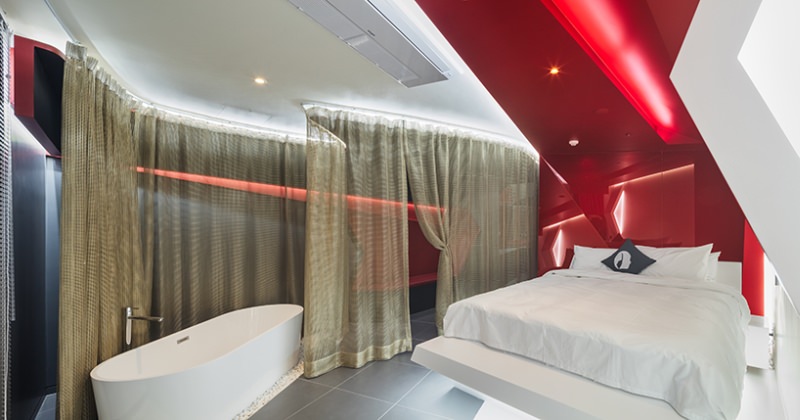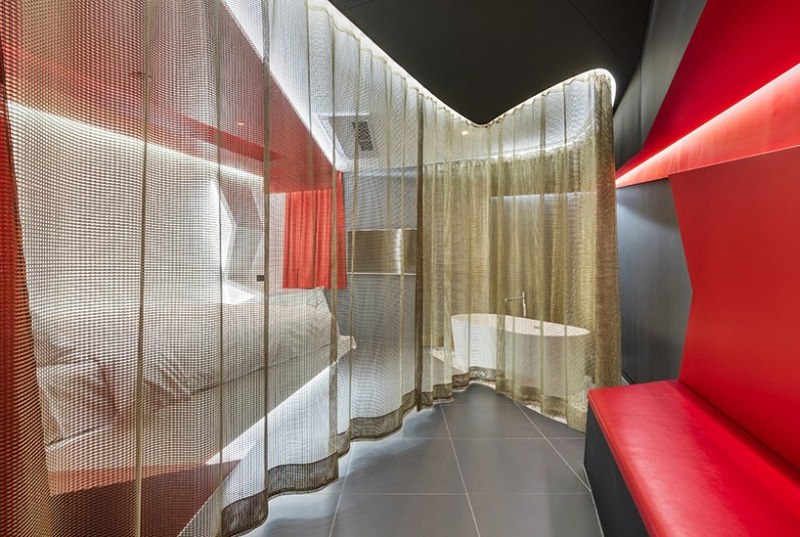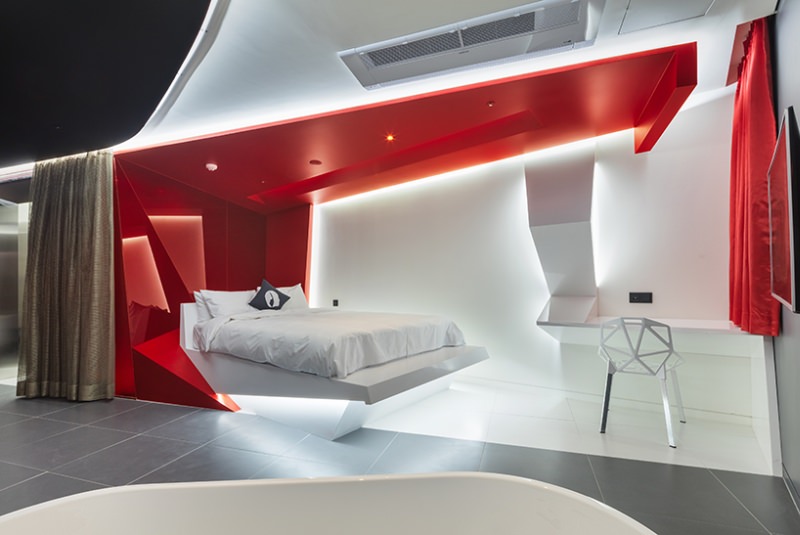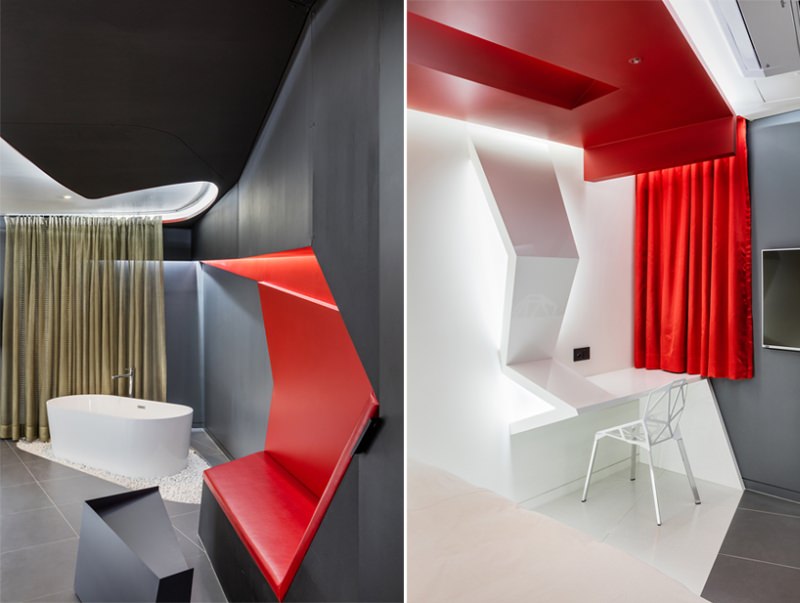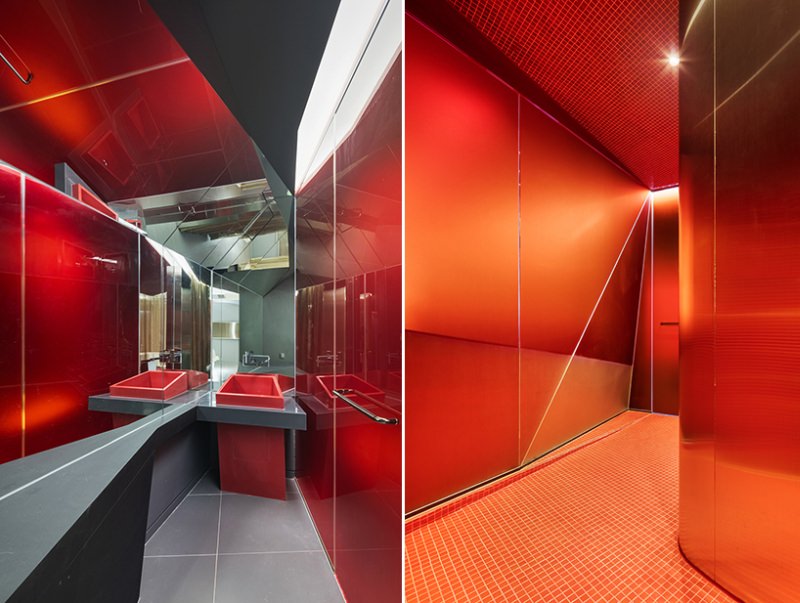 Via: Hypebeast