With a simple glance, you can find out how comfortable and useful this Storage Lift Bed by Presto is. It not only features a comfy mattress on top with plenty of cushions, but also has hidden storage space underneath its retractable surface and simple library space on its sides.
Lift-up storage bed is made from veneered oak pine and base is made out of plywood; overall the structure is further finished with nitrocellulose lacquer. On lifting-up the retractable base, the double bed forms a cozy backrest that is perfect for watching movies, while lying down on your bed. Apart from enjoying movies or TV series, this bed is simply great for bedtime book readers, students, etc.
Underneath the retractable surface, there is a secret storage space where you can keep extra blankets, pillows or other precious stuff like jewelry. Moreover, its side areas form a shelf-like space to neatly store your books. The convertible bed is so convenient that it can be customized to suit the needs of anyone. You can purchase this multi-purpose furniture online for €338 (approx US $381).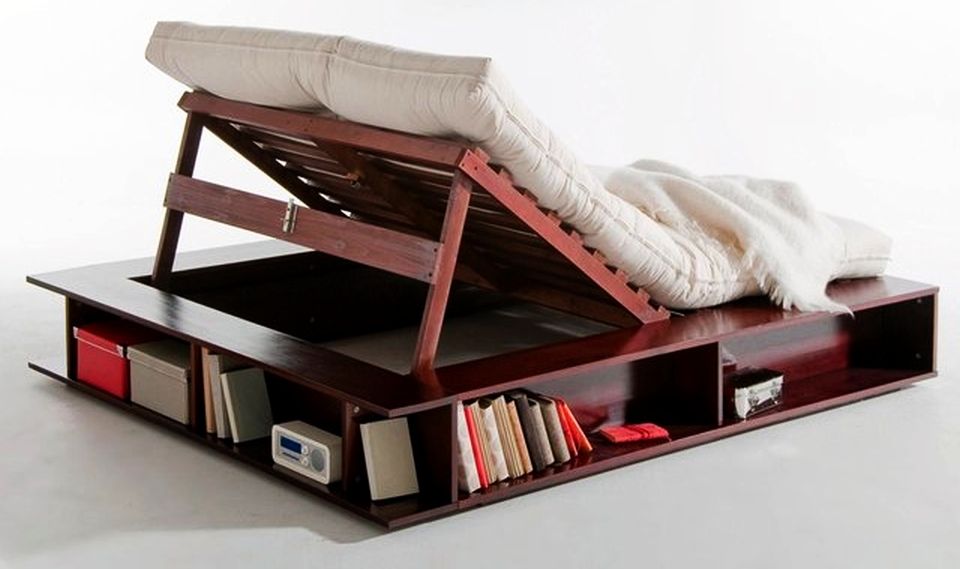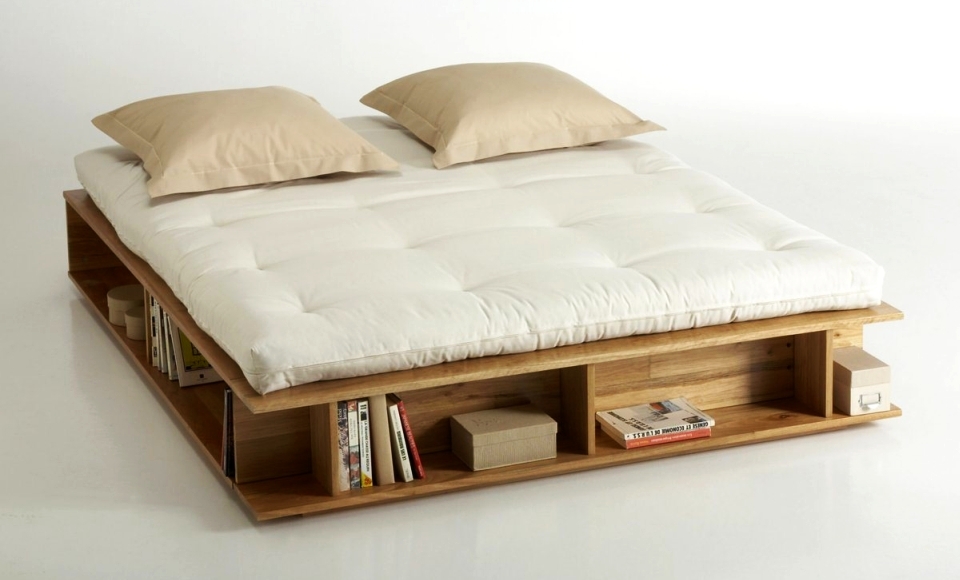 Via: Fancy