There are designers who spend their lives working on a single project, looking for investors and manufacturers, and finally settling down on mediocrity. And then there is Karim Rashid, who has established himself as one of the top designers in the industry and is still not choosing to rest on his laurels. Hailed as the 'Prince of Plastic', Karim Rashid has added four lighting accessories to his KASUAL collection, which previously consisted of two sofas and a stool.
The KASUAL collection previously consisted of Karlotta single sofa, modular Karlotta sofa and Karlotta stool. The Egyptian designer has now added lighting accessories to accompany the furniture. Karim introduces four lighting pieces dubbed Kapsule Suspension Lamp, Katia table and pendant light, Disco table lamp and Krown chandelier and suspension lights. The entire collection is made for DelightFULL.
Working as both casual and luxurious accessories, these pieces are made from curated selection of material with vibrant colors that blend together to add a cozy factor to any house. The collection is a balance of beauty and simplicity elevating user experience. Check out the collection below.
Kapsule Suspension Lamp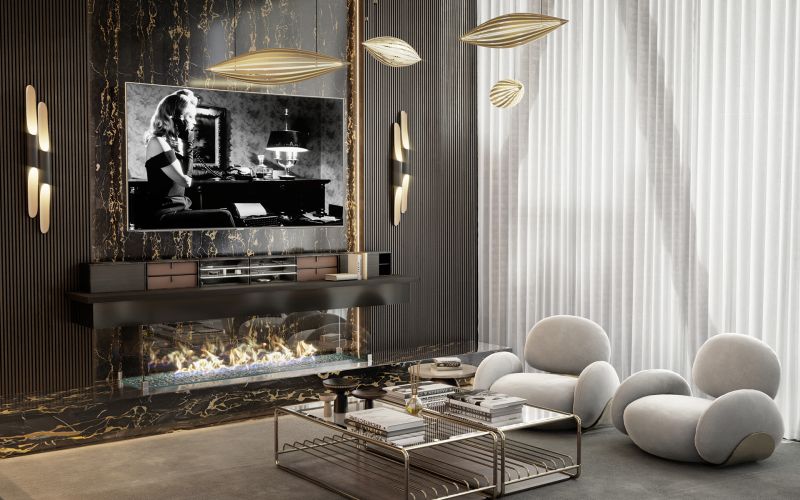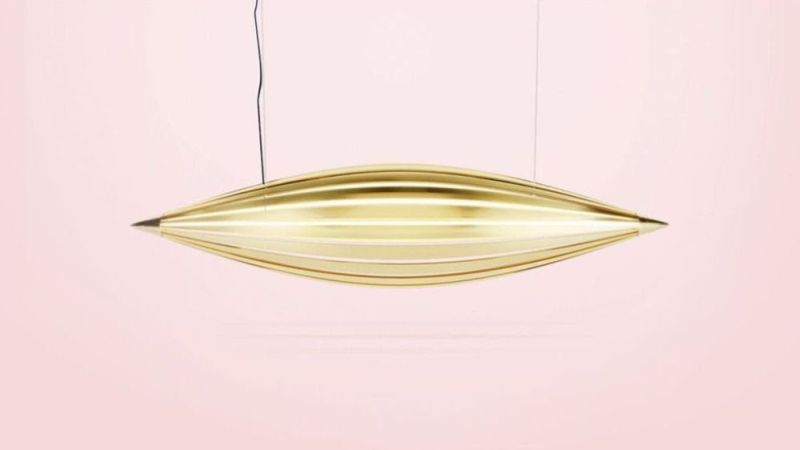 Starting the collection with a sculptural piece, Kapsule lamp is a large, attractive suspension lighting. Boasting a futuristic and a feminine vibe, the lamp creates a timeless décor piece for any home or resort. The brass strips that are shaped and assembled by hand are a true example of high-quality craftsmanship.
Katia Table Lamp and Pendant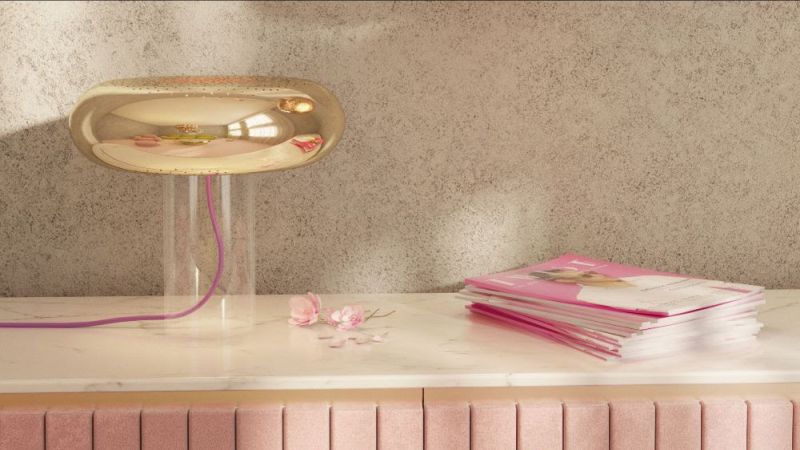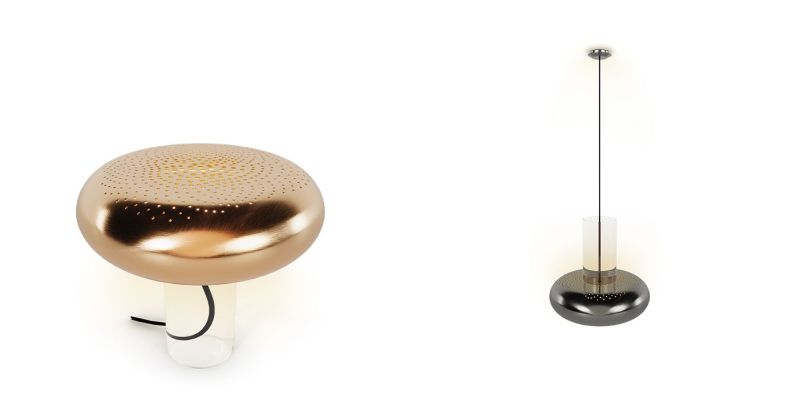 Elevate your home décor or hospitality design project with these table and pendent lamps by Karim Rashid. The mushroom-style lamps just like Kapsule suspension lamp have a brass curved shape with a cylindrical body. The lighting piece takewould you back to the 1970s evoking an ageless feel. Most suited for kitchen, these lamps also offer a 360-degree rotation.
Krown Chandelier and Suspension Lights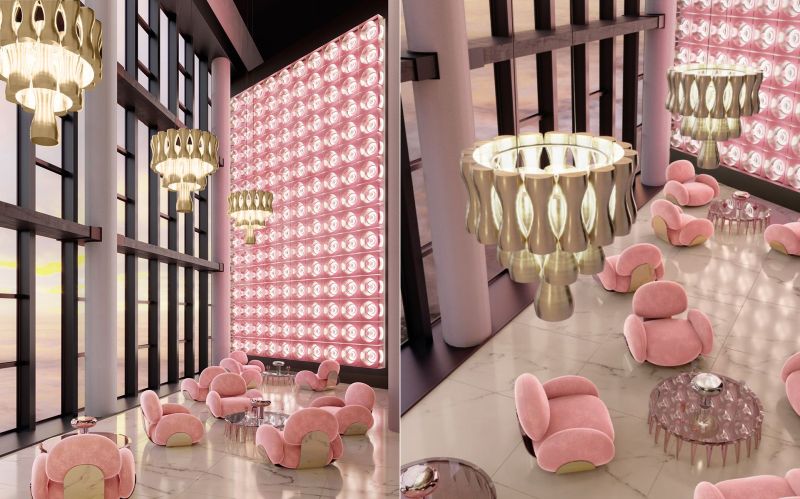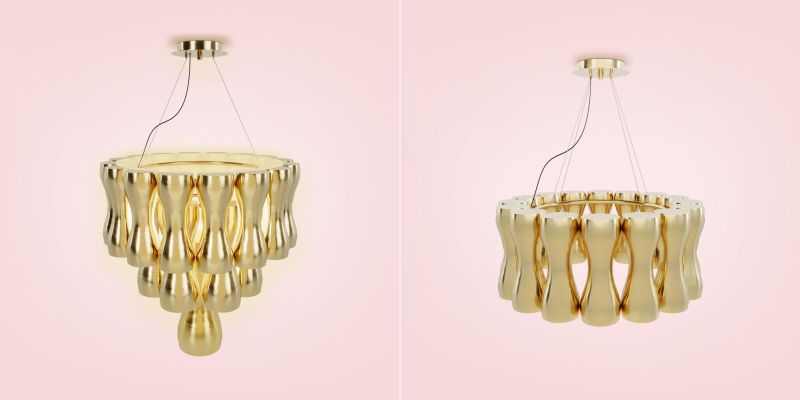 Another brilliant home décor item from the Egyptian designer for the Portuguese brand is the Krown lighting. It resembles the shape of an hourglass and is available in Chandelier and Suspension versions. Krown follows a geometric design of combined sculptural shades with its handmade structure in brass. The Krown duo casts light through the shades, creating beautiful shapes. The chandelier version shines even when you have turned off the lights.
Also Read: Karim Rashid Designs OCEANA Furniture Collection From Ocean Plastic
DISKO Table Lamp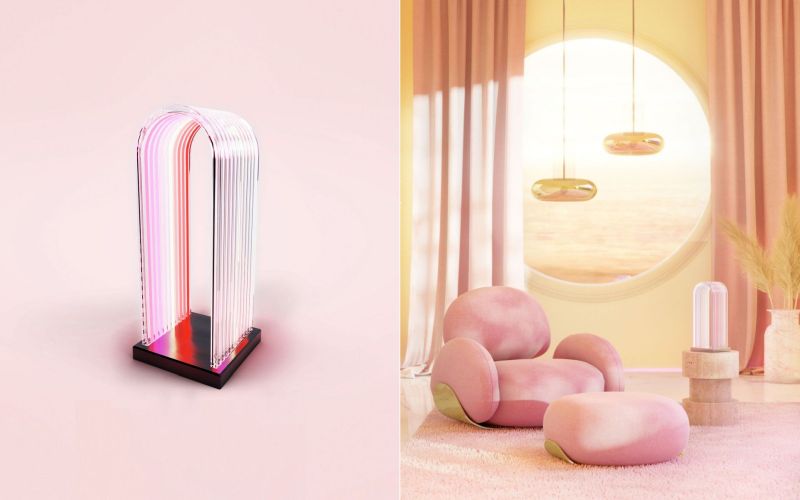 DISKO table lamp is a unique rainbow-style light. It not just provides decent light but also add an aesthetic element to your home. Adding a colorful and cheerful vibe to any space, the lamp has a large anti-reflective acrylic panel to protect the neon light. It defies gravity and creates an equilibrium of floating elements, providing profound impact and character.