When you are trying to organize your books at home, bookshelves play a big role. There are modular bookshelves like Sticotti bookshelf and minimalist design like Invisible Bookshelf. Roumelight, a Greece-based architect re-imagined the traditional design and integrated lighting in a bridge-shaped bookshelf to create an artistic wall mounted bookshelf for homes. This Light Bridge bookshelf is a beautiful combination of red towers of Golden Gate Bridge and radial cables of Rio Antario Bridge. All these parts including the curved bridge are crafted with metal and birch to give it a standout look.
This Light Bridge bookshelf is ideal to keep your frequently used magazines and books in a stylish manner in homes. The dramatic touch of red and white light beautifully blends with the design to serve as a wall lighting, as well as for storing books elegantly. It comes with dimmable LED lighting which makes it easy to create desired atmosphere in your space. There are two different sections for storing books with upper part to keep books against the cables of the bridge miniature and two mini shelves in the lower section.
With its precise dimensions of 175 x 25 x 55cm, you can mount it in your living room or in your separate library to add contemporary flair. This miniature bookshelf displays your book stylishly in any type of interiors. Indeed, Roumelight has beautifully blended lighting with bookshelf to create a functional décor piece for modern homes.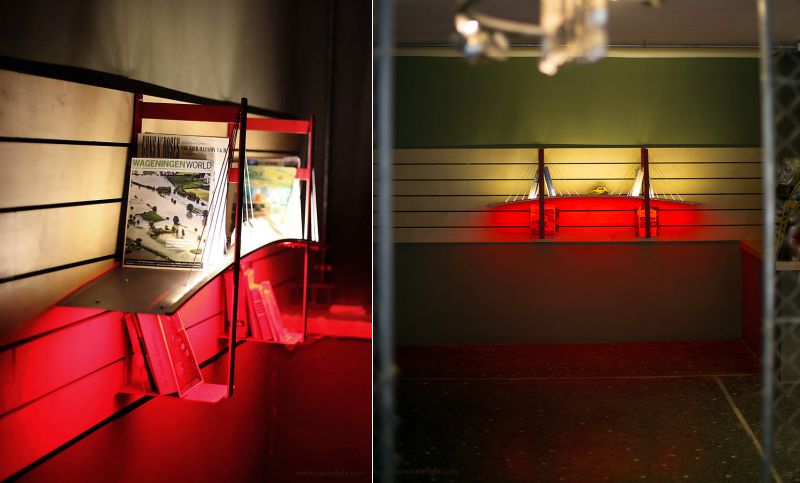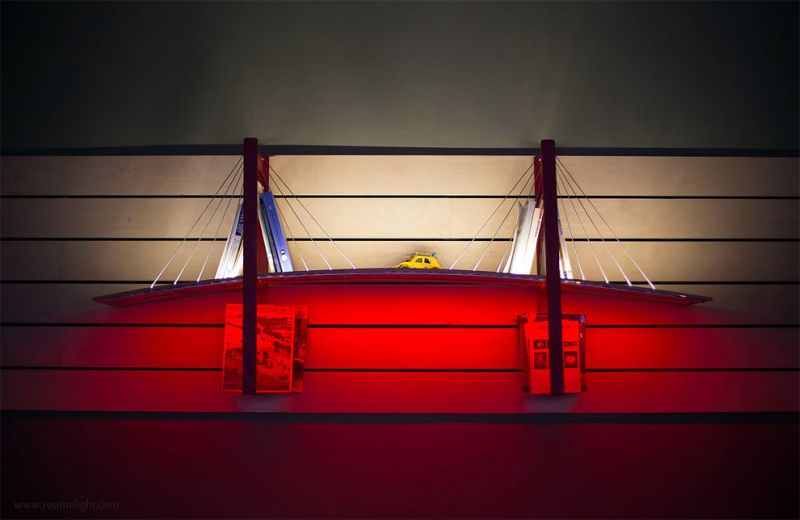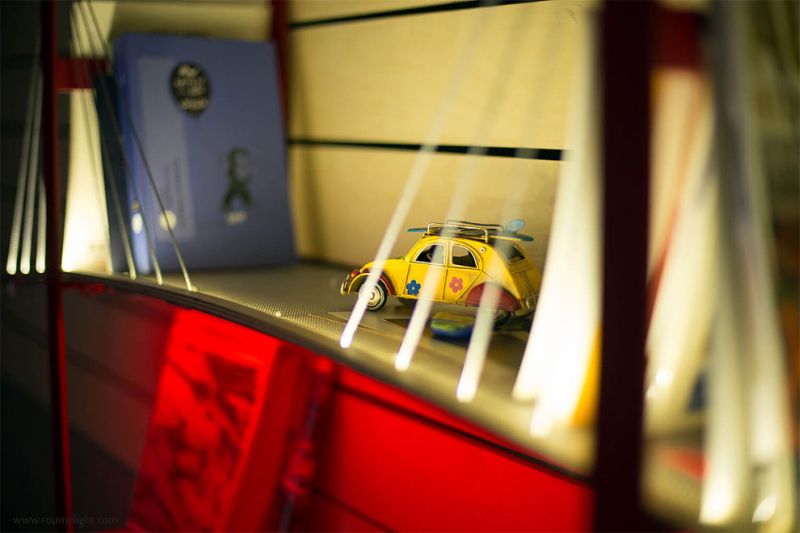 Via: DesignYouTrust