When it comes to furniture design, sky is the limit in terms of creativity. Another example of a creative furniture design comes courtesy Brescia-based designer Alessandro Percallo. He has come-up with an interesting stool design that looks like a light bulb. Dubbed as Bilibo, this stool design is crafted from a single piece of aromatic cedar wood. A piece so big that it a bit too bulky to move around. In a way it's a good thing, since it will stay firmly in place, and there is no change you'll accidently topple over from it.
Alessandro has hand-crafted this piece of furniture with sublime perfection and the natural cracks in the wood give it a very aesthetic appeal. It can be perfect for your living area or dining area. It is advised that you should not put this stool in your garden or any area which can get wet in the rain.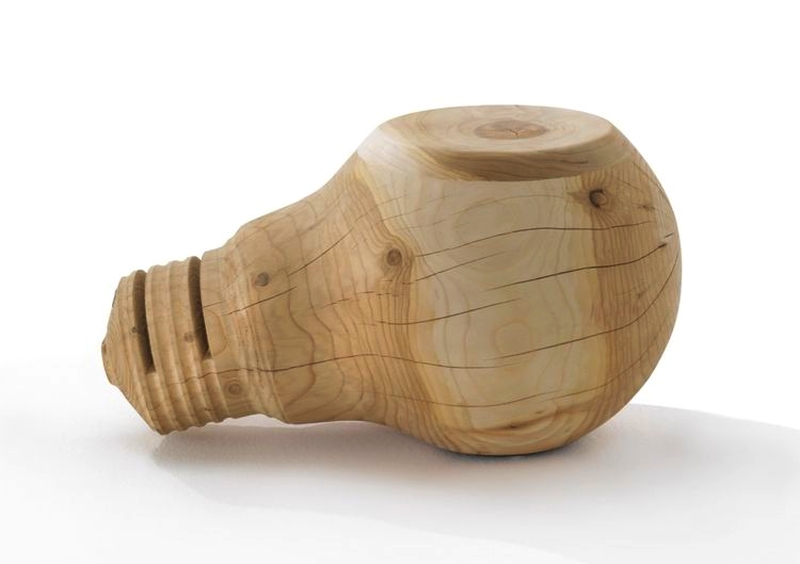 As the stool is made from cedar wood, you can expect it to expand a bit in the monsoon season. Also, there might be development of natural cracks in the wood. It is a natural process and this will give your stool a very unique feel.
To learn more about the Bilbo wooden stool, head straight over to the designer's website.