Although we can read everything on our computer or smartphone screens nowadays, but only book lovers know how soothing is the smell of books. Another thing that's required for an amazing reading experience is light-filled soothing atmosphere, which is rarely found in congested city apartments.
However, interior design studio Egue Y Seta has made every bookworm's dream come true by renovating this 1950s house in Madrid, Spain. Dubbed 'A Live-In Tale,' this book lover's haven features three floors; all filled with books.
The living room includes two high-ceiling bookshelves and has ample seating space and ambient lighting for reading. In case the homeowners feel like reading outdoors, then they can make use of the garden space that is just next to the living room. But the best part of this apartment is in the hallway, where a ladder leads up to a hammock to offer a quiet reading nook. The hammock is large enough to hold up to two to three people who share the same hobby.
This light-filled home is designed to satisfy any reader, who is looking to have their novels easily at their reach. Not only it offers practical and convenient space to organize homeowner's reading materials, but also welcomes tons of natural light to avoid any light-related issue while reading.
Take a look at different sections of the apartment in images beneath, and the remaining on the Egue y Seta site.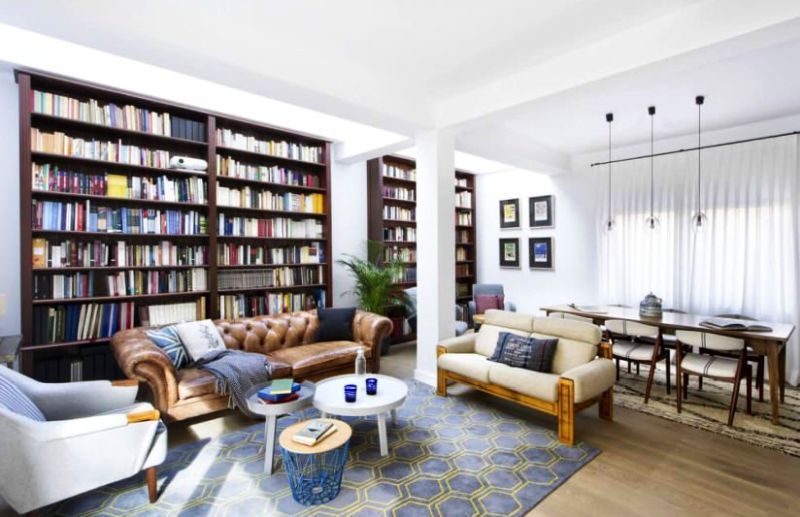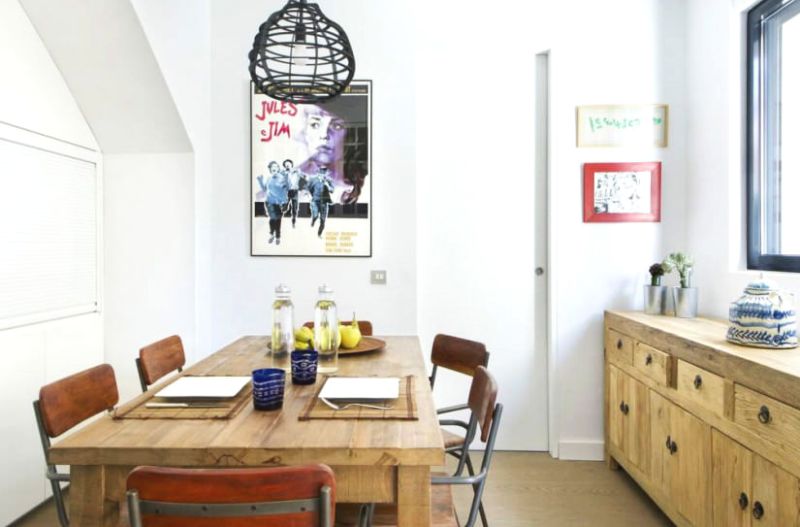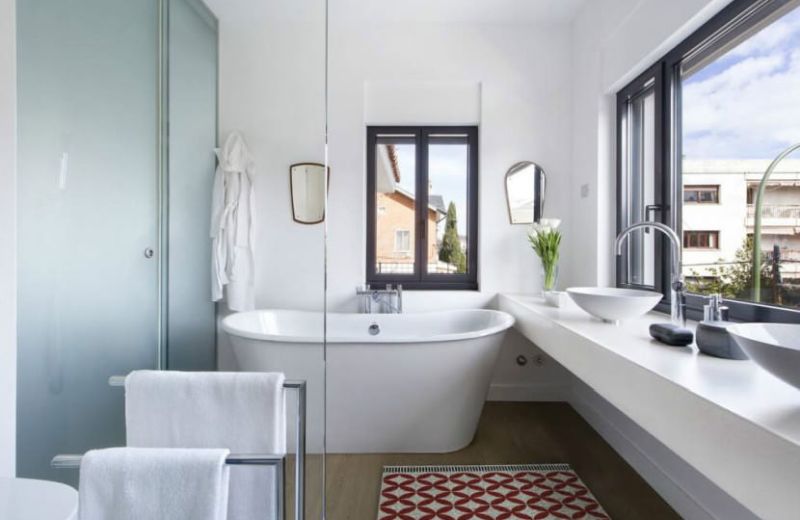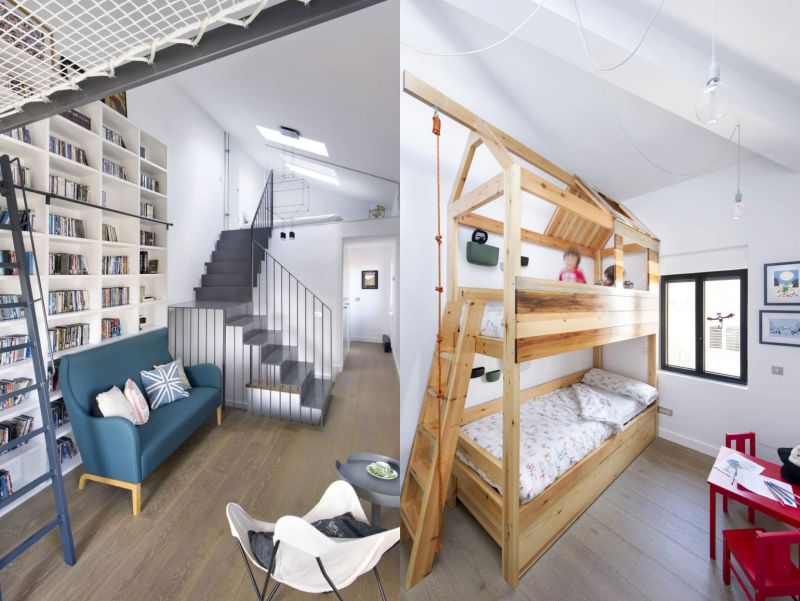 Via: DesignTaxi