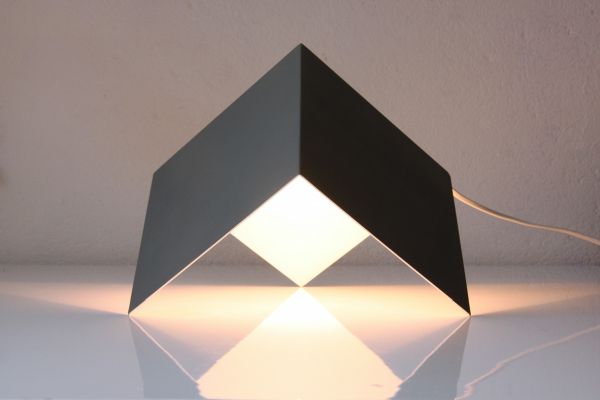 Besides enhancing the home décor, a good lighting system can also change the mood of the room. A bright light is needed to create a work ambience in the room,while a dim and dull glow can create a relaxing or romantic atmosphere. With the Light Object fitted in your room, you can alter the room's environment according to your preferences. This lighting fixture is simple yet attractive and has the quality to be easily adjusted according to the purpose for which the light is needed.
The Light Object is designed by a Netherlands graduate, Wesley Dudok. This versatile lamp carries a simple yet appealing design, with a geometric shape of half of a cube. This cubic aesthetic does not always remain as the lamp is shifted to different positions to get the specific amount of light required for the particular activity. When more light is required while doing some work, it can be easily accessed just by turning the light source of the Light Object outward whereas if you are in a mood to relax, with a flip of the wrist you can switch the work light to a soft ambient light by turning the light source towards the wall.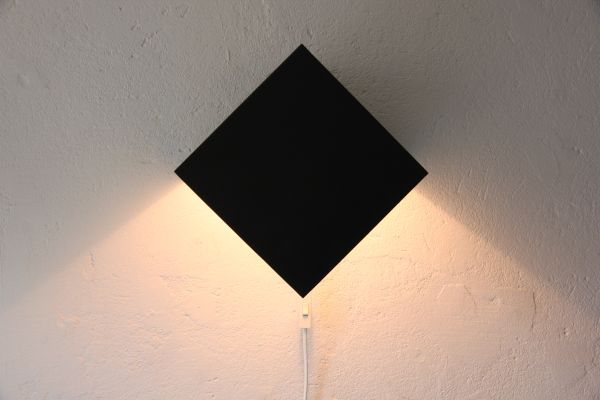 The Light Object is created out of 1.5mm folded steel and has sprayed-on duo tones in black, white and gray. The light source is placed in the center of the cube. When switched on, the light is scattered geometrically according to the lamp's position. You can also hang this lamp through a nail without worrying about any kind of hindrance in its illumination.
Checkout the demo video for more:-

Via:
Trendhunter