There is nothing better than elegant candleholders with tall candles or intricate tea lights for enhancing ambiance of any room. But why to clutter available space with separate candleholders and tea lights when you can get both in one form i.e. Janus candelabrum.
New York-based designer Joe Doucet has created a line of Janus candleholders to embrace both tea lights and long tapered candles, simply by rotating its holder. The stunning collection of candleholders is made from hand turned solid steel and weighs nearly 10-pounds.
Solid steel plated candlesticks are polished in copper, silver and black nickel to spruce up home decor with its minimal yet eye-catching aesthetics. These candleholders give you an attractive solution to embellish your house on any special occasion or just to unwind yourself.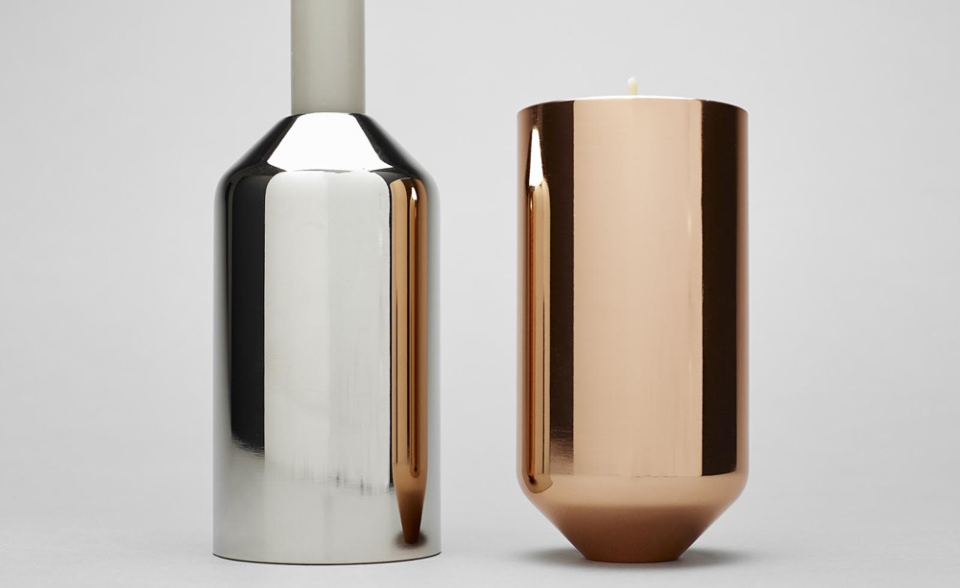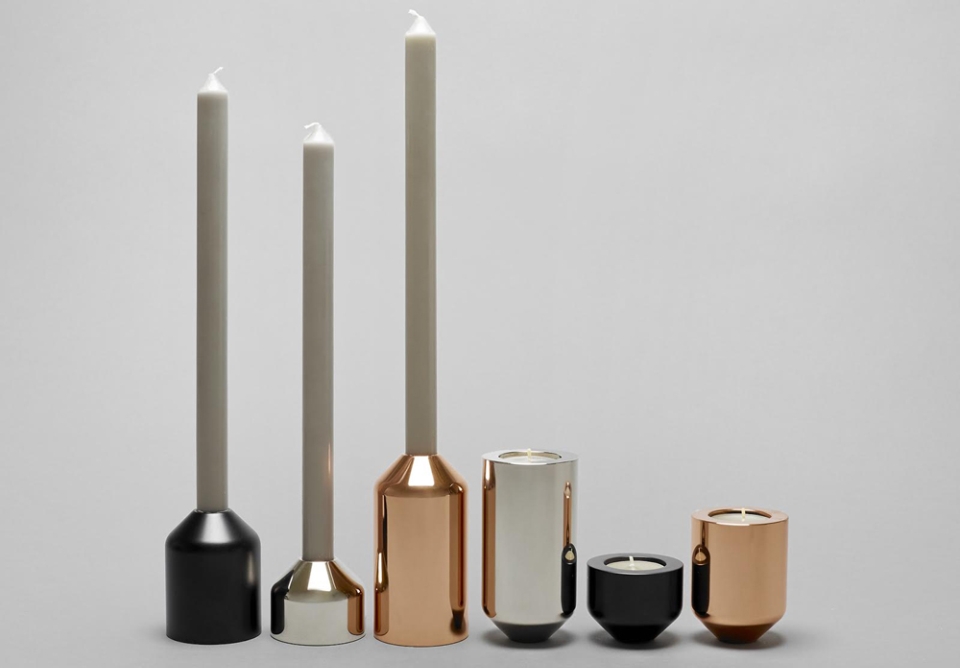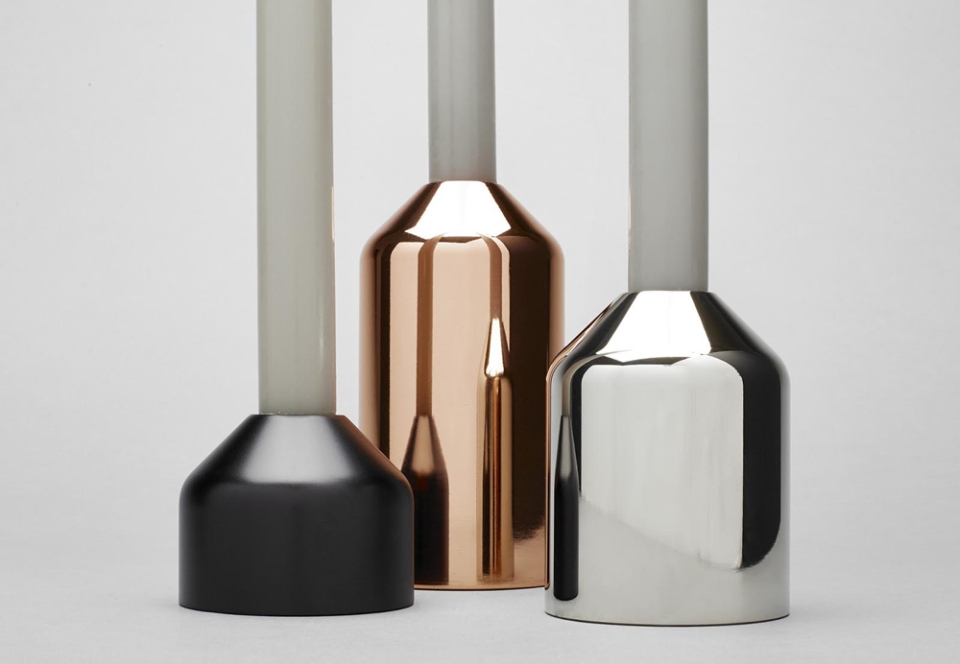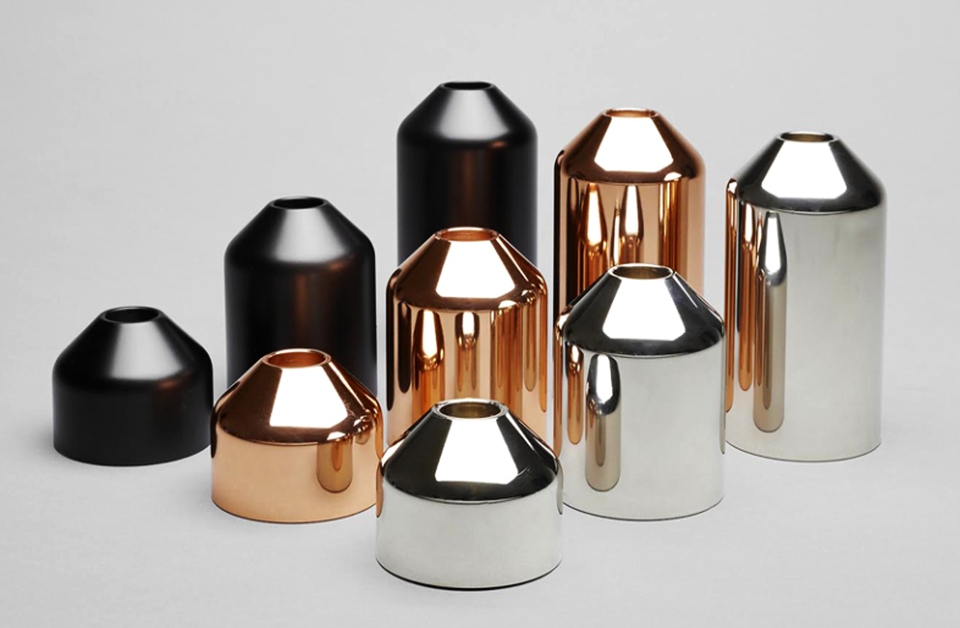 Credit: Mocoloco