Seletti is an Italian brand known for its innovative design and originality. Marcantonio Raimondi Malerba, lead designer at Seletti has created a unique and kitsch collection of Monkey lamps, and one of them is the sitting Monkey Lamp.
This table lamp in the shape of a seated resin monkey holds a light socket in its hand. The lighting fixture comes with a LED light that diffuses light of ambient warmth that doesn't dazzle. It has long power cable, so that you can place it wherever you want. The lamp can be used both indoors and outdoors since it is durable.
If we talk about its dimension, the height of this lamp is 32cm, length is 34cm and Weight is 1.3 kg. Monkey Lamp collection is available in white and black color with different striking poses of the primate.
Marcantonio Raimondi Malerba says about its design;
I never give up irony; irony is a serious matter. If a good idea is even fun, I cannot resist to realize it"
This lamp is in a way funny, as the monkey boldly lights up your home. This seemingly real animal adds an unusual twist to your interiors, creating a fantastic, dreamlike world. Monkey Lamp depicts the connection between man and nature, taking us right into the heart of the jungle.
The price of this Monkey lamp is approximately $250, and you can buy it right away.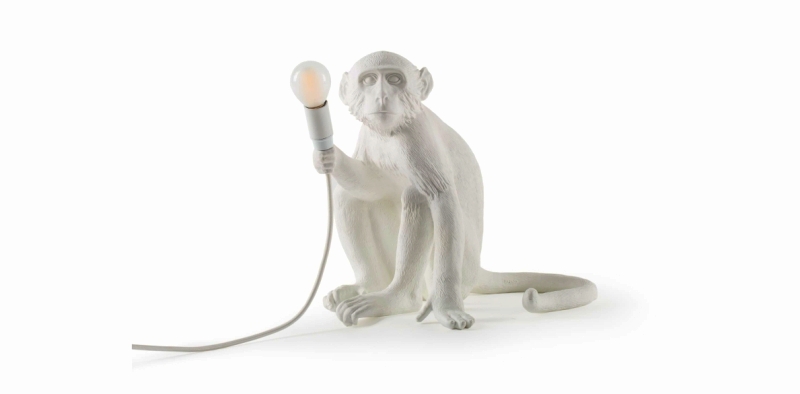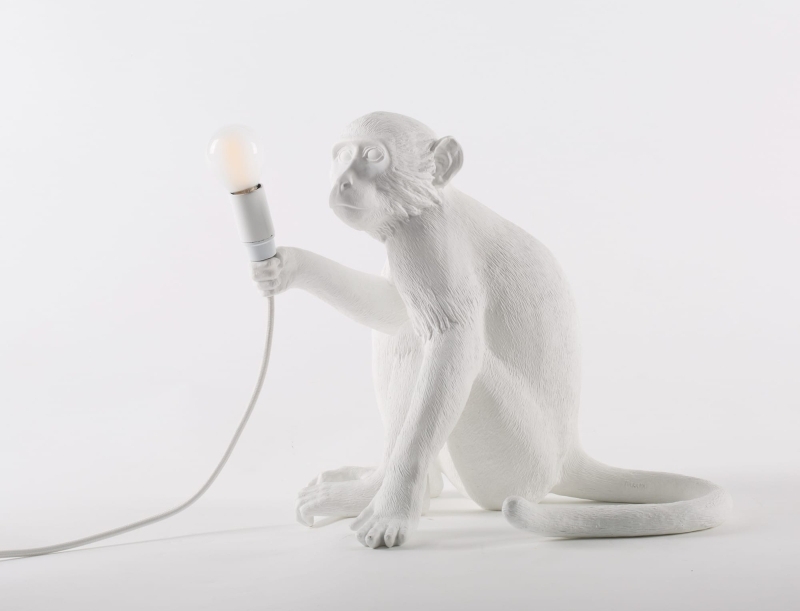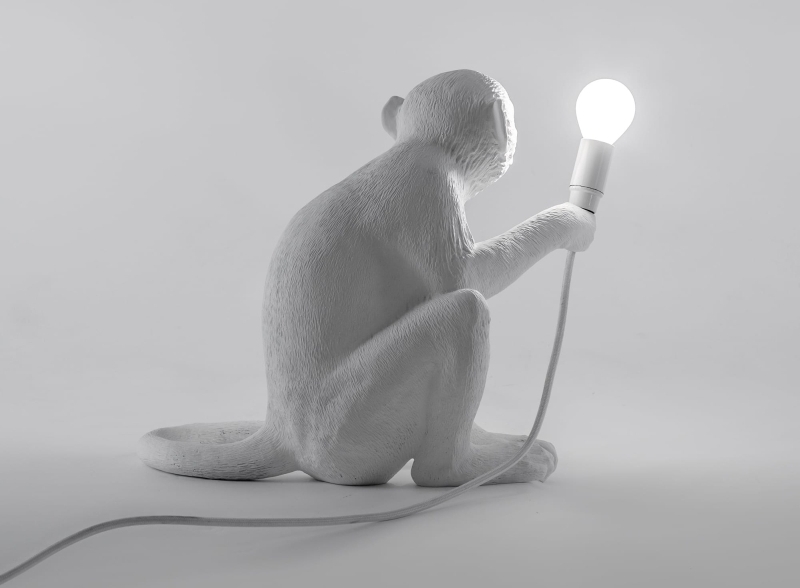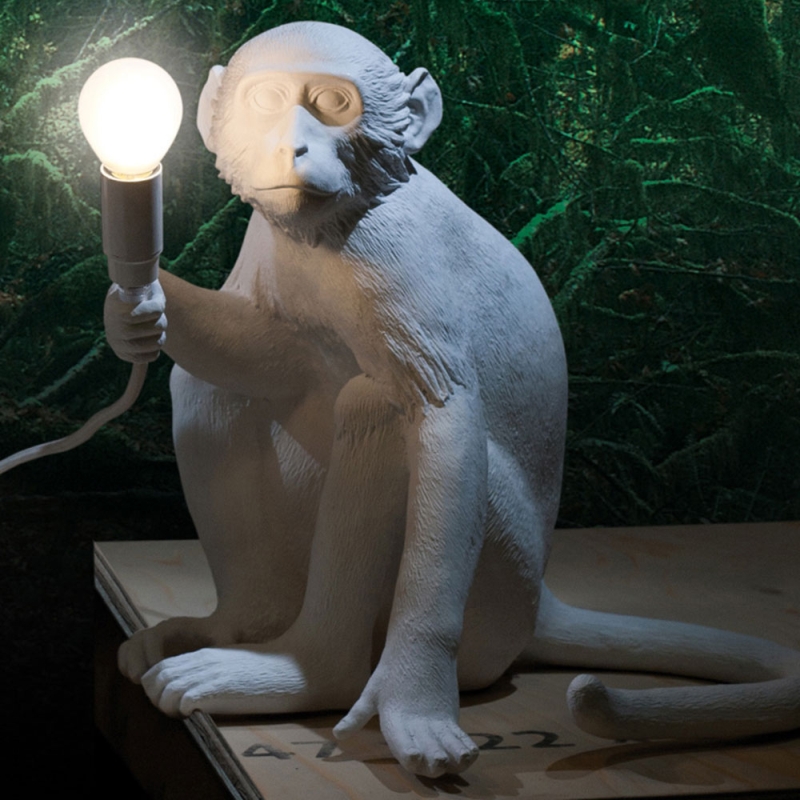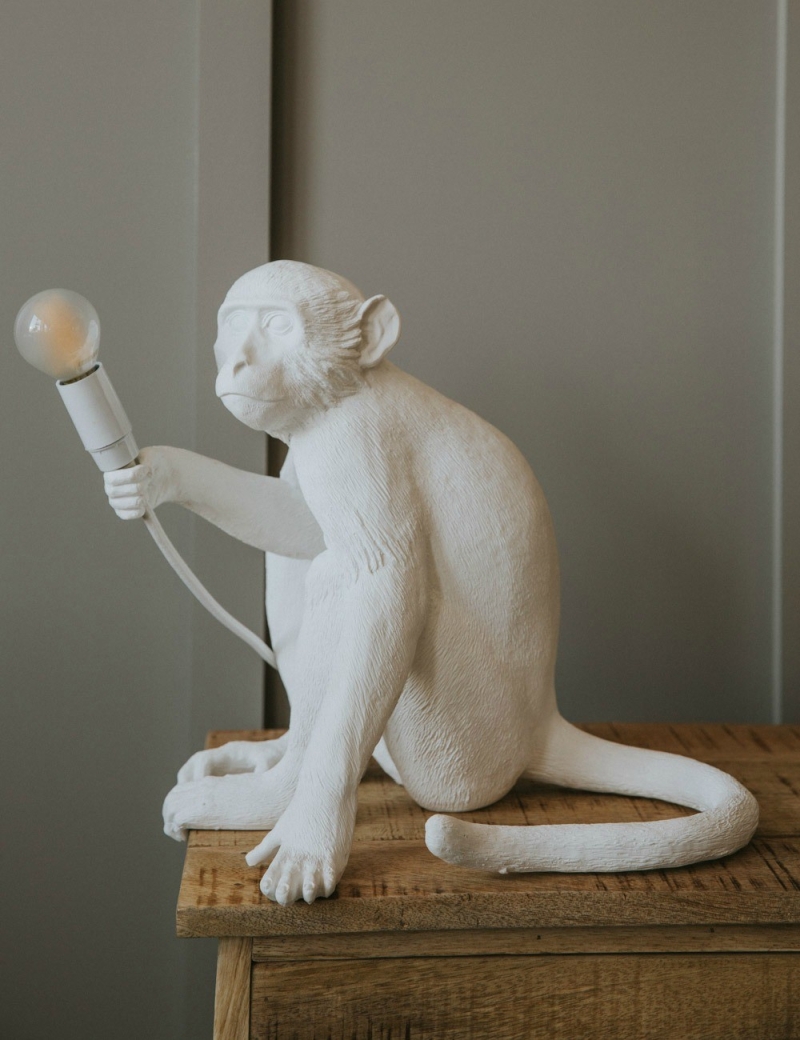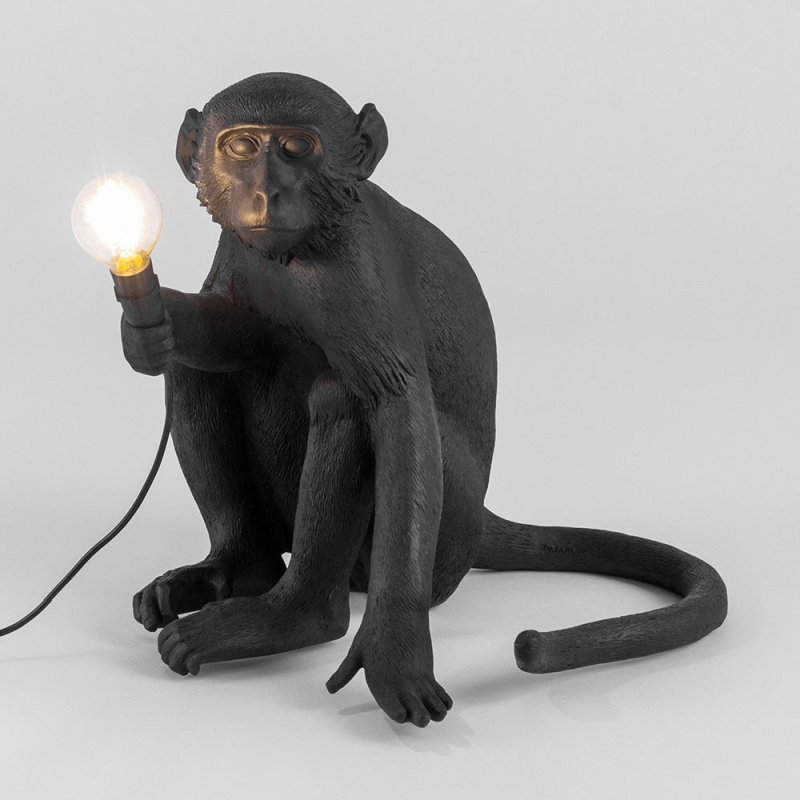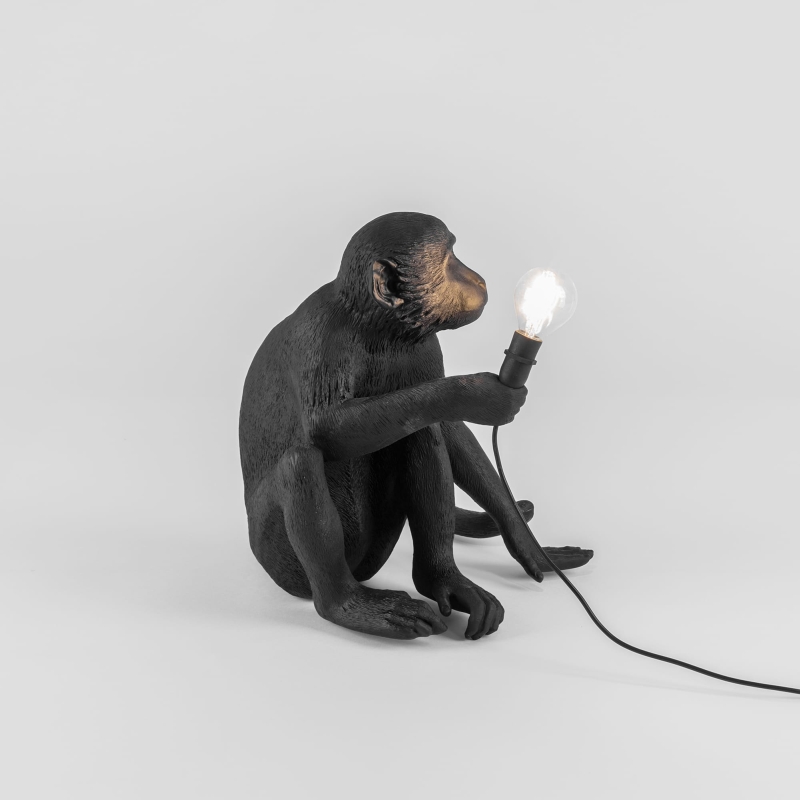 Via: Archiproducts