With increasing demand of multipurpose furniture, various designers are coming up with unique twofold furniture designs. Living up to the concept, French designer Mickael Koska has created the innovative two-in-one Lightbrary table that forms elegant combination of library and lighting fixture.
The round tabletop is made from powder coated grey anthracite, MDF veneered oak, walnut or oak finishes. The table top rests on 32-inches steel base with pointed triangular pattern at center. In middle of the table, an ambient lighting fixture is embedded for illuminate the area while you're busy reading, working or simple having a cup of coffee while chit chatting with friends.
There are three tiled brackets on the steel base for keeping your books safely, thus forming a small library space. Due to these storage and light sources, the table can be used within interior of your home or office. Besides being a study table with a luminary, the table can also be used as coffee table or side table for any living space. This outstanding furniture piece will certainly be a centerpiece for any contemporary space.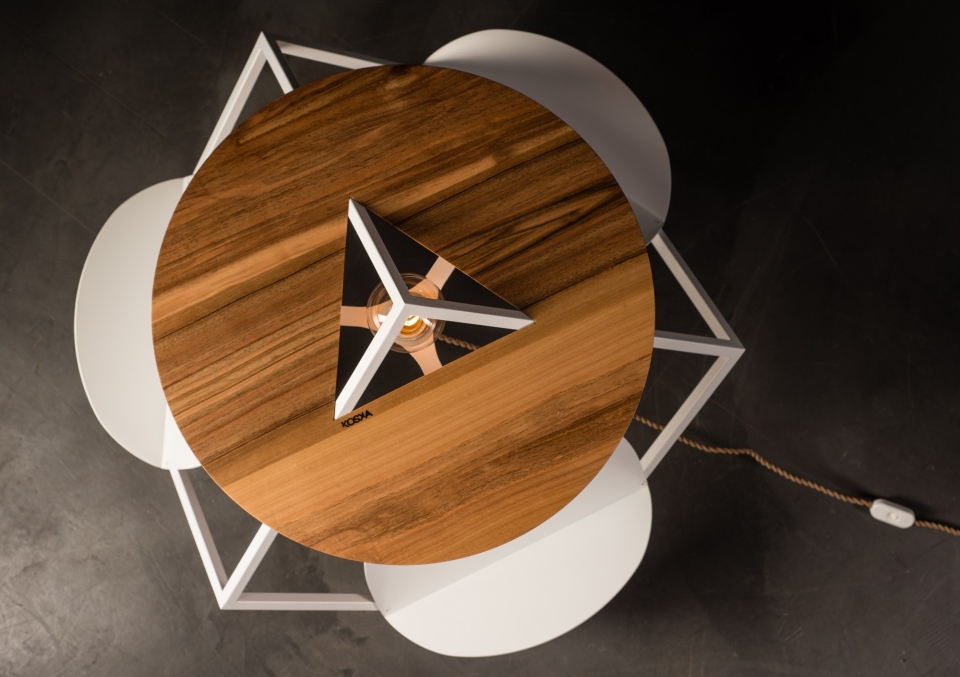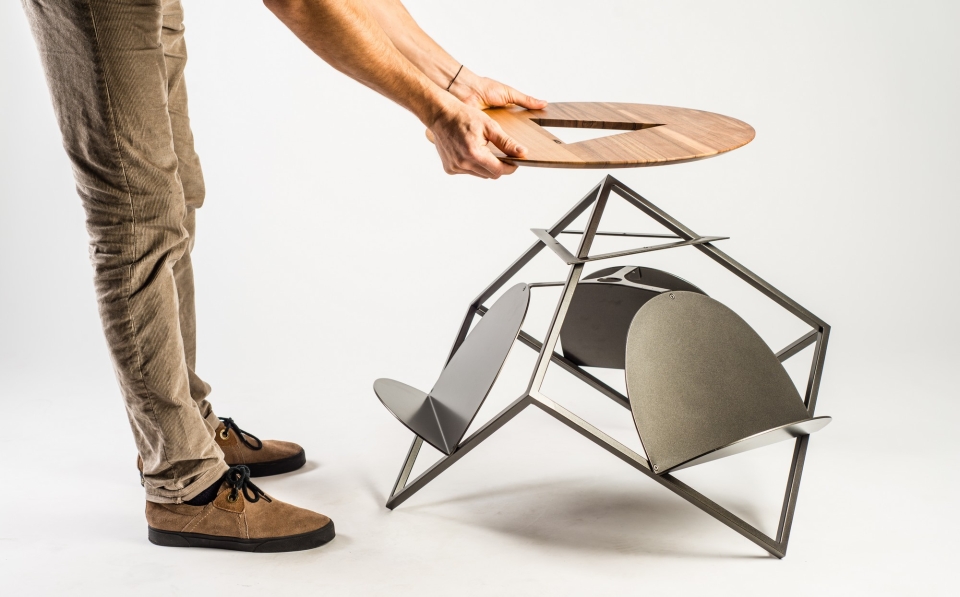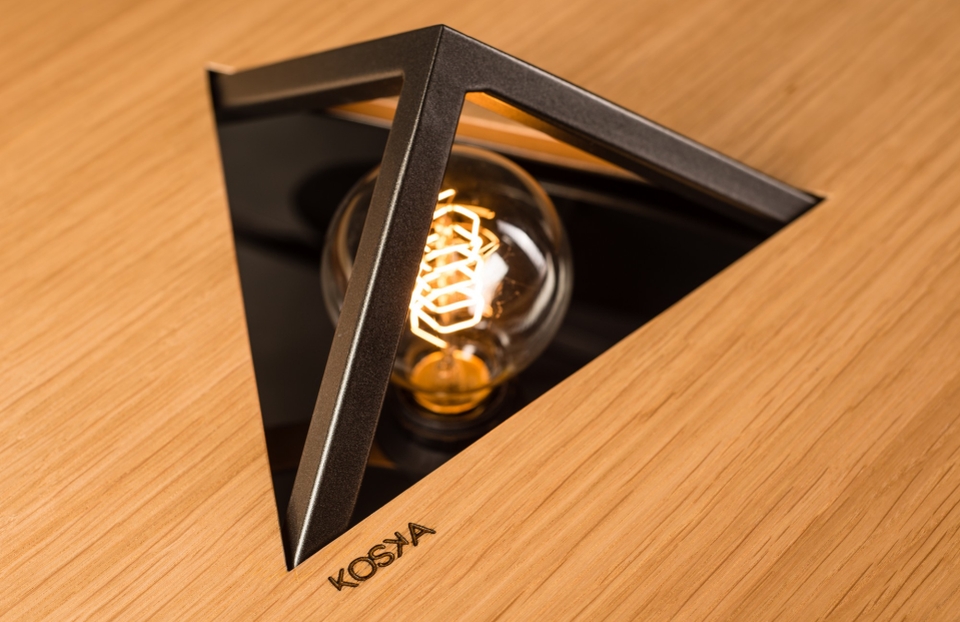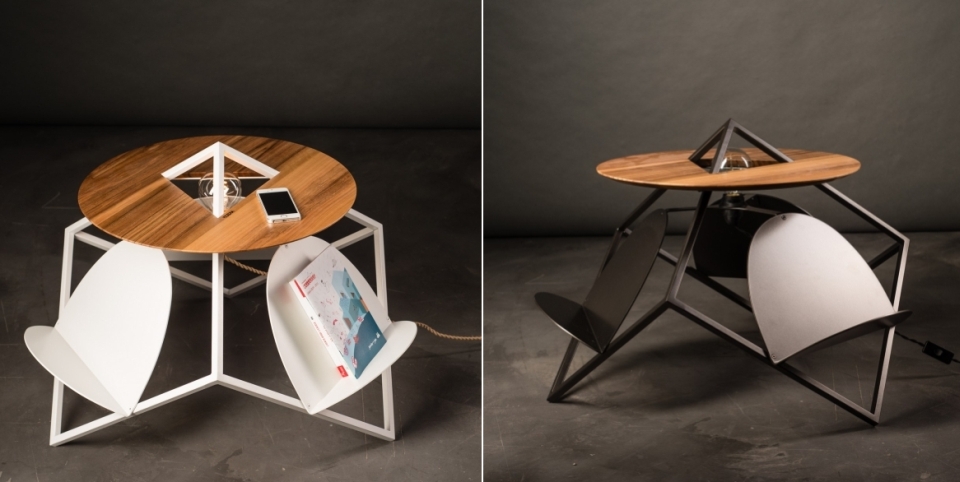 Credit: DecoDesign