Think your house doesn't have enough space for keeping all your stuff? This 14-square meter tiny abode will put all those big houses to shame. The tiny house is built in Christchurch by Lily Duval from New Zealand to cleverly utilize its internal space. Although the house looks too small, it is jam-packed with all necessary furnishing and objects needed for comfortable living.
Interior is comprised of things that perform double duty to perfectly make use of the available space. For instance, the desk doubles up as a kitchen counter and bench as per the user's need. All pantries, utensils and other accessories are nicely placed inside small storage spaces, without creating unnecessary clutter. Above the kitchen, there is a loft bed that can be accessed with a movable ladder.
Duval has also designed a space-saving bookcase to keep her book collection neatly. There is also a small bathroom decorated with ceramic tiles on the walls and equipped with a galvanized tub. Overall, she has constructed a beautiful miniature home will all basic functions that one requires for comfortable living.
This small house design proves that expansive spaces are not necessarily better for a hearty living.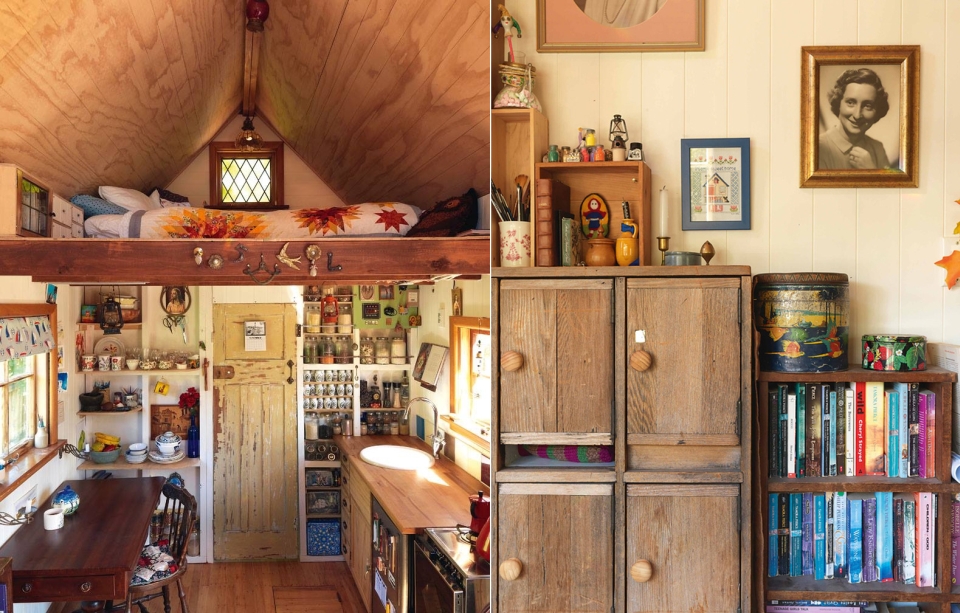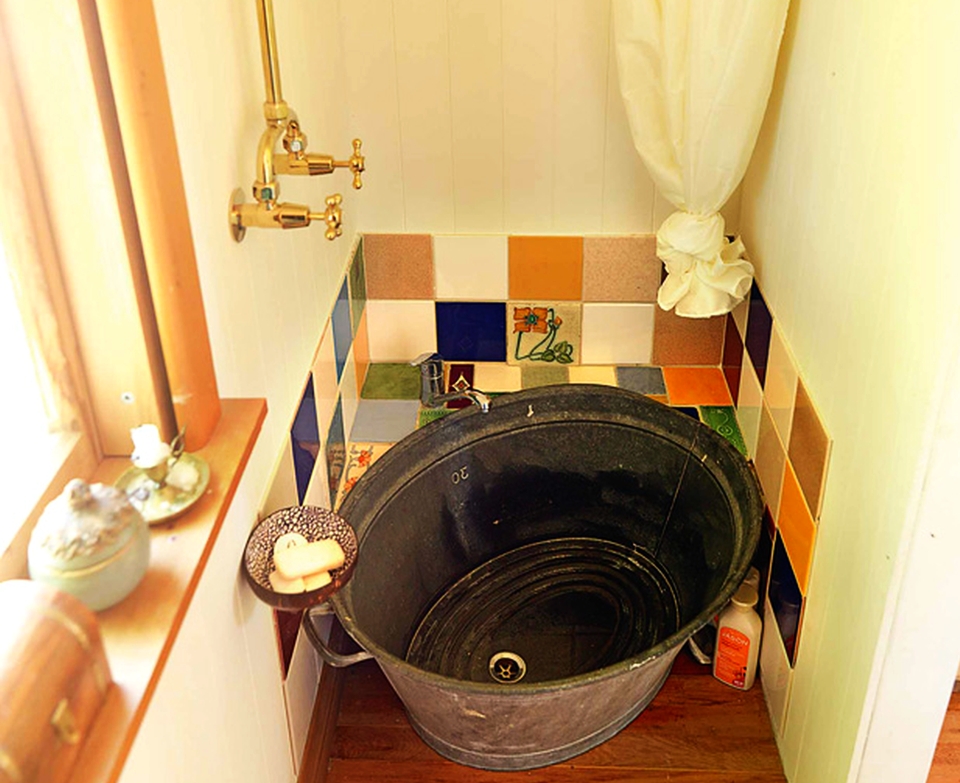 Credit: Stuff