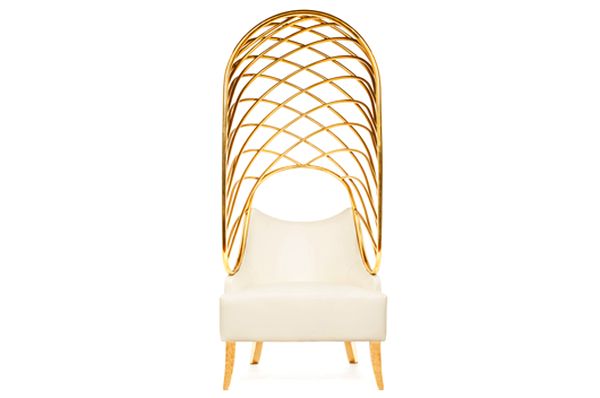 MUNNA, a Portuguese firm that keeps coming up with classic furniture designs, has recently revealed the latest limited edition Becomes Me armchair, a part of exclusive Dress Me furniture collection at the Clerkenwell Design Week, in London. Becomes Me chair is golden and white upholstered leather armchair. The golden structure designed over the chair makes its unique from rest of the collection that was revealed at the event.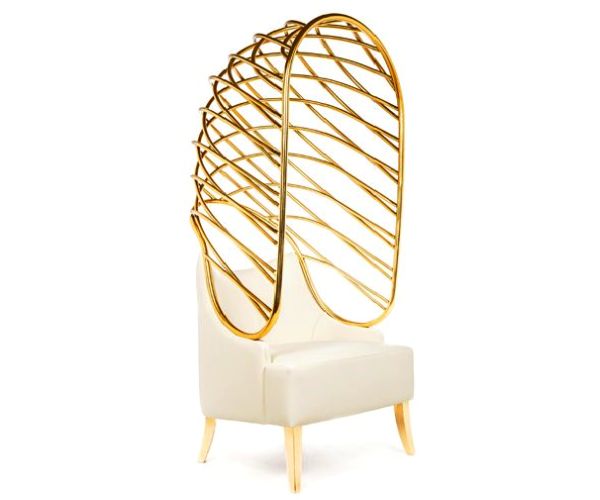 The armchair is designed by French-Portuguese designer Tony Grilo. The designer created its golden structure inspired by the Garden of Eden, providing a sanctuary like feeling full of happiness and knowledge, keeping in mind the theme of the furniture by MUNNA. The heavenly design over the chair makes you feel like you are sitting in a Paradise.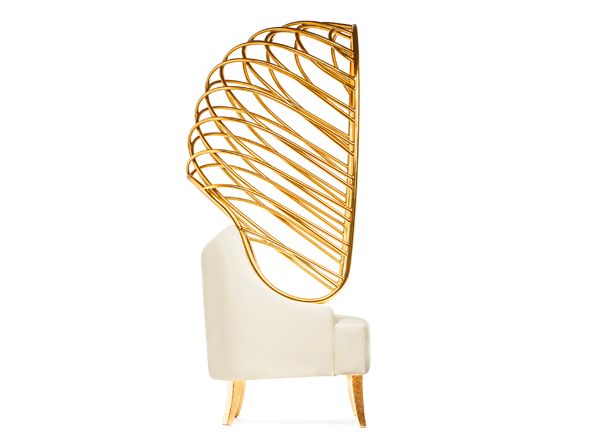 The material used in making the structure is stainless steel with polished brass finishing. Rest of the chair features wooden legs and base covered with leather on the outside. The Becomes Me armchair despite its unusual design offers a comfortable sitting posture to the user. The contemporary style armchair will look perfect in any home with a modern-themed interior and is bound to enhance its grace even more.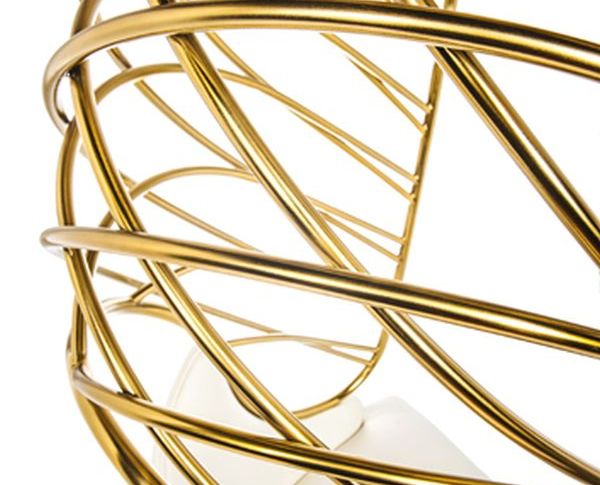 Via: Infurma