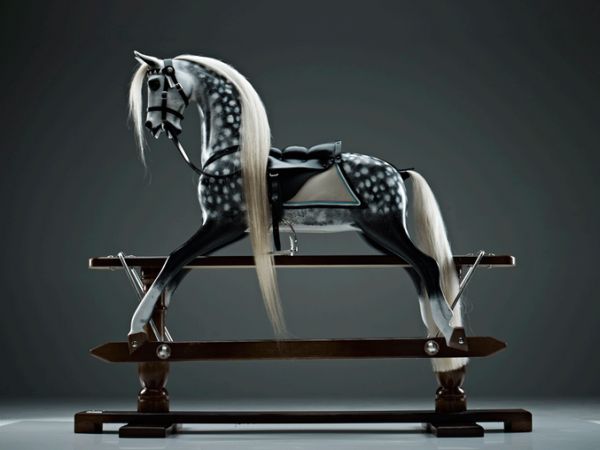 If you want to gift your child the very finest in toys, then Linley's rocking horse should be the way to go. Crafted by a family business since 1982, their specialty in making rocking horses have earned them recognition across various Victorian nurseries. Coming to the conception itself, it is a specimen of a white flecked steed with a conspicuous grey coat complementing the visuals. In this regard, the craftsmanship is also adroit with a uniquely straight  'rocking' wood plank fixed to a parallel stand, instead of conventionally bowed planks.
Now, beyond any discernible high-tech features, it is the old fashioned sense of artistry put into the toy that really tickles our fancy. According to Linley, the horse features an exquisite silver metalwork, an original black leather saddle and bridle and a woven blanket embroidered with the company logo. And, to enhance upon its aura of exclusiveness, each toy product also integrates brass plates with individually (and uniquely) engraved number and date.
Of course, all of this exquisiteness and opulence doesn't come cheap. The figure described in each price tag amounts to a whopping £8,250 (around $13,000). But then, one can't deny the intrinsic charm of Victorian toys over those flashy and noisy Aibos and Xboxes.
Via: DavidLinley