If living by an active volcano with a fresh breeze from the ocean hitting your face is a holiday getaway you'd cherish, then this off-grid home is the right place for you. Eco–friendly Phoenix House by ArtisTree Homes is situated at the base of Mauna Loa, only four miles from the world's most active Volcano – Kilauea, Hawaii. The house is made from sustainable building materials including recycled wood and runs on renewable energy generated through rooftop solar panels and rainwater harvesting.
This unique off-grid tiny home (measuring 450-sq ft) is built on the lava field and is adorned with all comforts of the modern home including Wi-Fi, fully functional kitchenette, and bathroom with hot shower.
The architectural design of Phoenix House is wonderful; it features wide windows to reveal a panoramic view of beautiful landscape and ocean outside. Phoenix House has a beautiful bedroom loft with a queen-sized bed that is accessible by a wooden ladder.
During the daytime, the temperature here is slightly high with all the lava in the vicinity but during the nights all settle down and million little diamonds sparkle in the clear sky that help you rejuvenate your body and soul.
Talking about Phoenix House, Will Beilharz designer of the house said,
We built this house with deep respect for Mother Earth. For that reason, you will find the design minimalist, the development footprint light, and the result is one with its surroundings.
This cozy Phoenix House is far away from the tourist hub of the island, so you can enjoy a peaceful holiday and spend time watching lava enter the wide ocean at Kamukona. A couple can spend a night here for approximately $150, check out Airbnb for more information.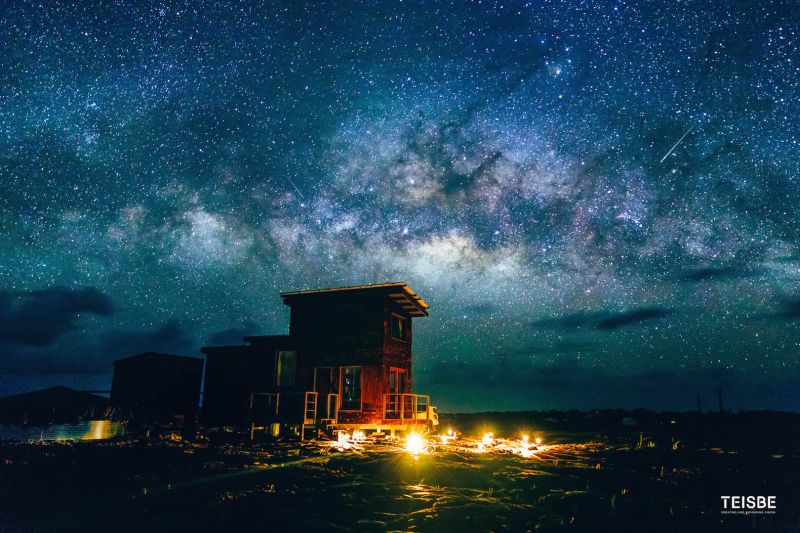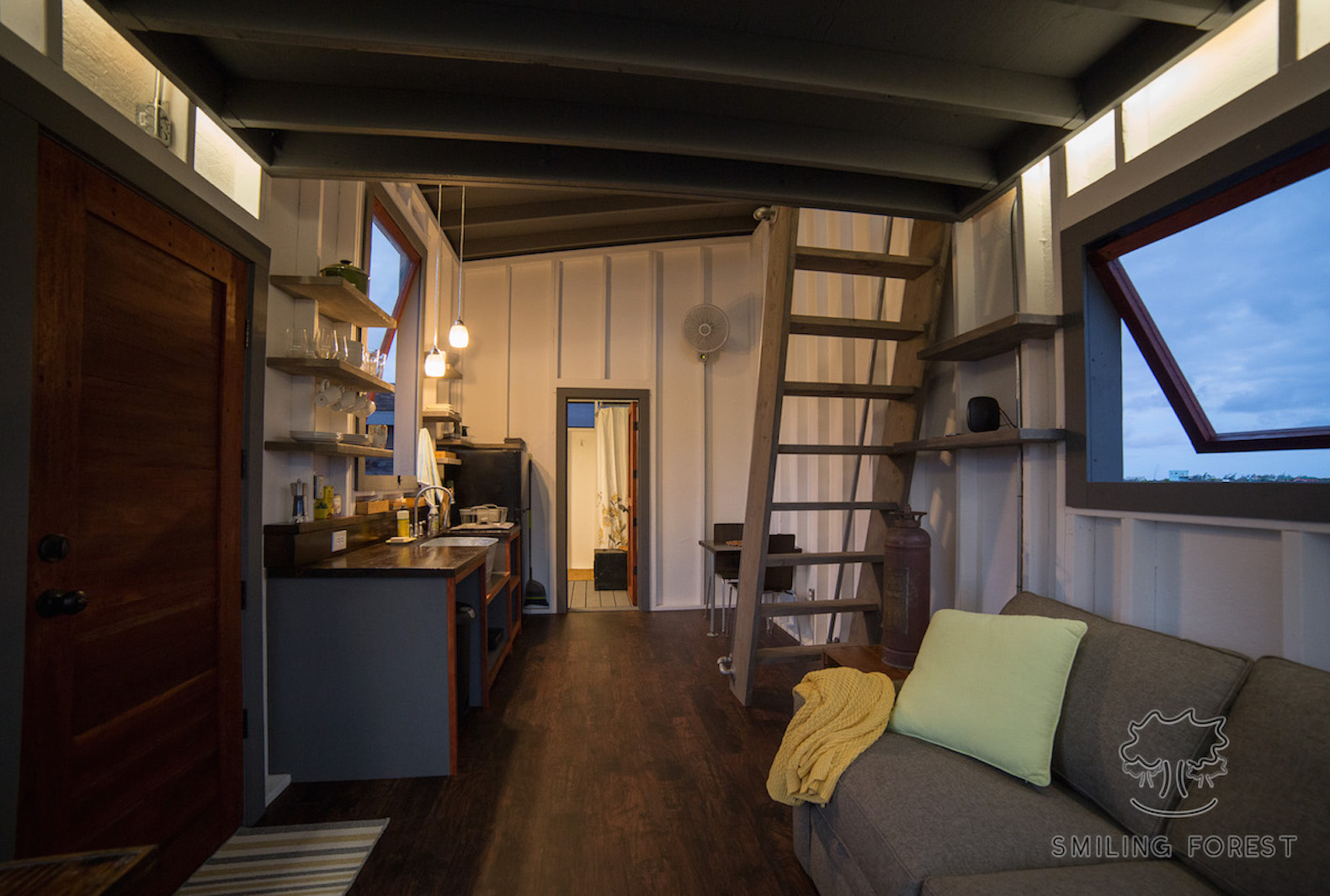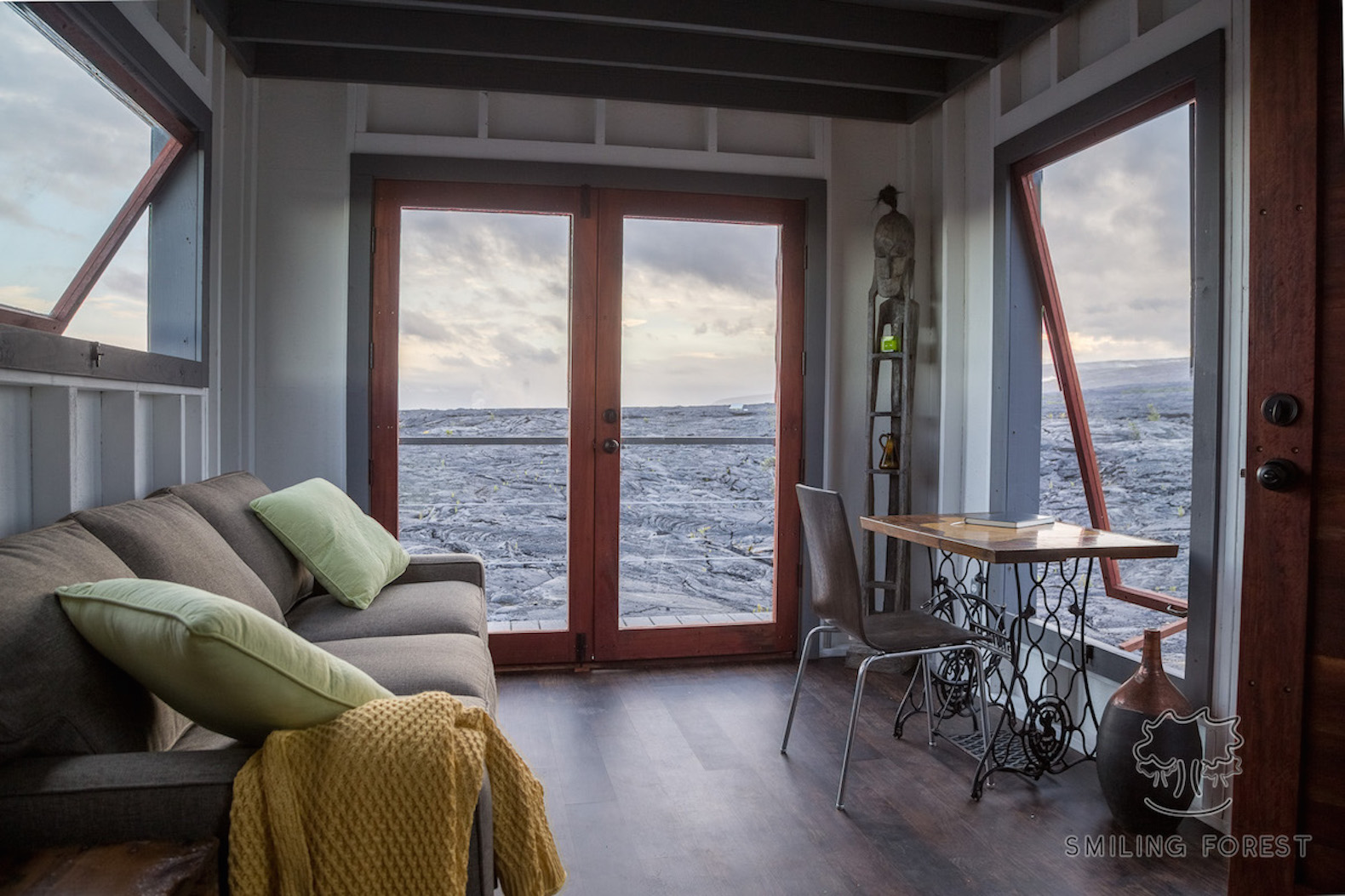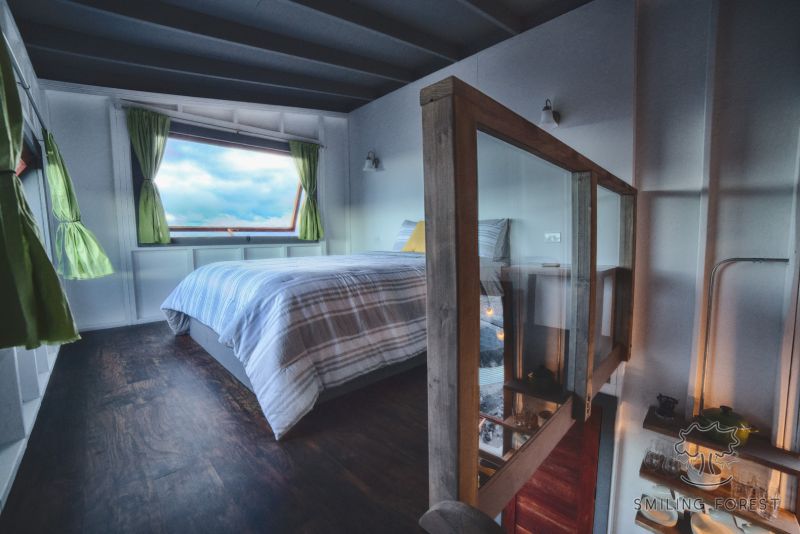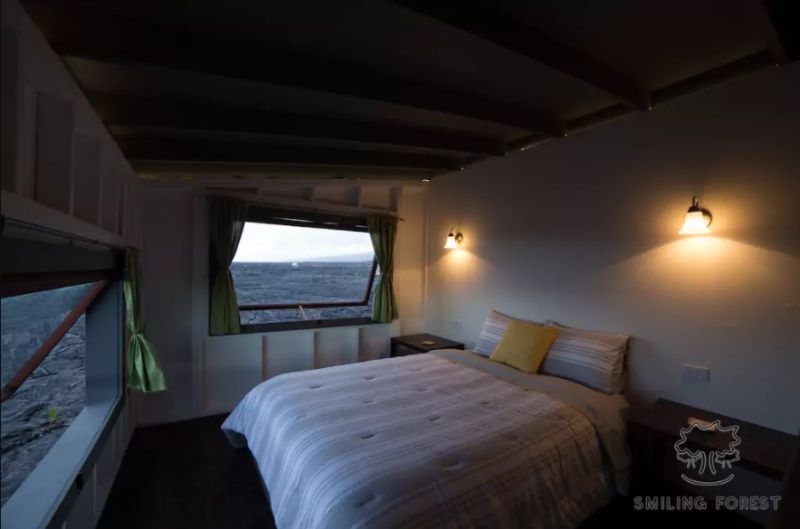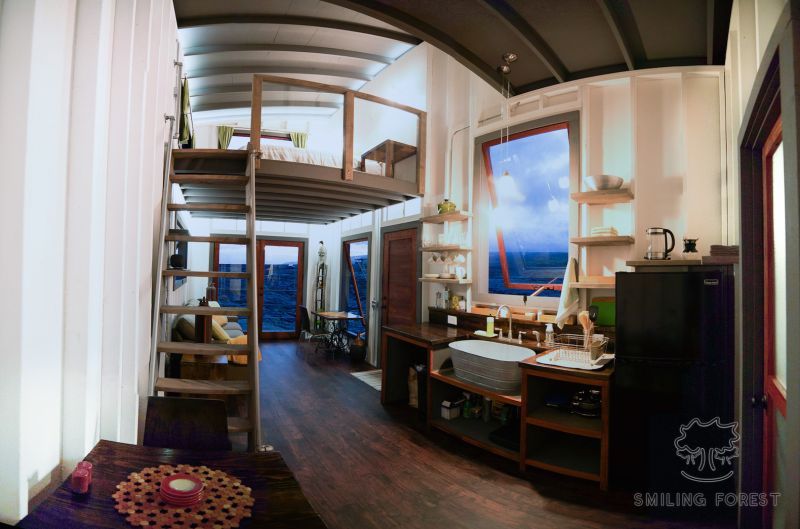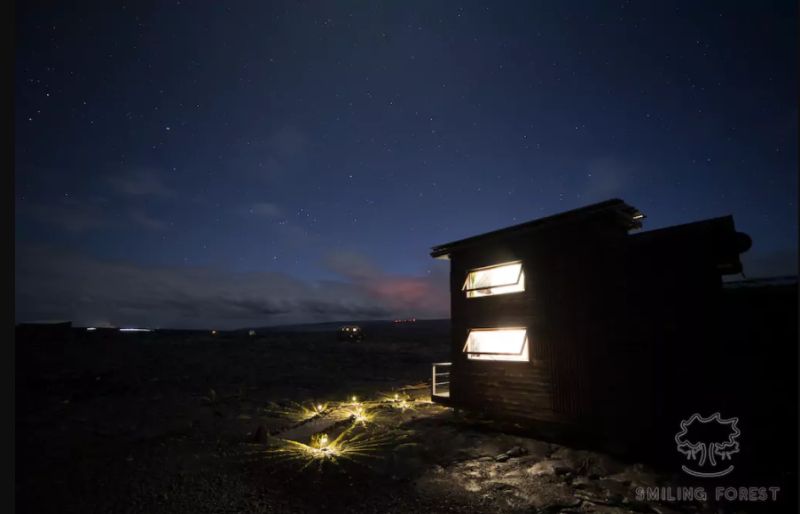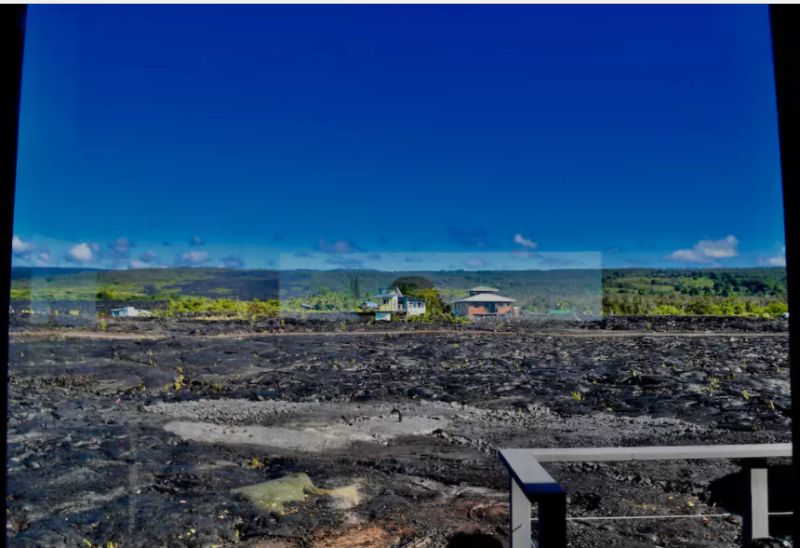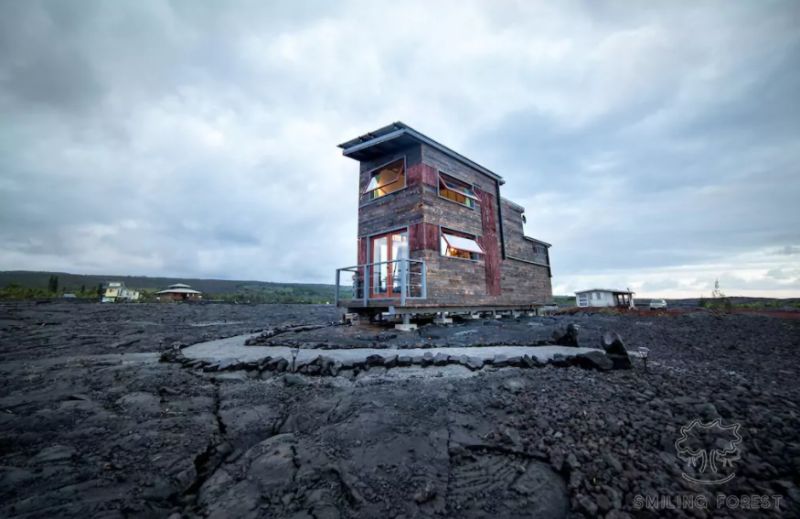 Via: Elsewhere