Students and faculty member of The School of Architecture at Texas, in collaboration with Lady Johnson Wildflower Center, have explored the role of architecture in ecology. They have installed the first vertical living wall that happens to have a planting system on the north side of their campus. It is vertically built on the doorway of the building. For five years UT students and faculty members have been working hard to turn this vision into a reality.
This 10 x 25 ft honeycomb-shaped vertical garden with a steel skeleton can hold 148 interchangeable plastic hexagonal pods. Ingenius design of the plastic soil containers provides enough room to support the plants root system, ensuring that the plants have the best chance of nurturing.
Each pot has different types of native plants like: Red Yucca, Nolina, and Mexican Feather-Grass that all can stand up and sustain summer heat of Austin . These cells aren't just for the plants, but they also provide an artificial habitat for wildlife like Anole lizards, birds and butterfly to boost the ecology of the campus.
Native plants planted on the facade not only beautifies the wall with striking looks, but it also helps in cooling down the building and reducing noise.Each plant cell is connected to an individual drip irrigation line, which is further joined with the University's smart water system. Equipped with instruments that monitor water usage and heat absorption makes this wall a magnificent structure of art and sustainable planting.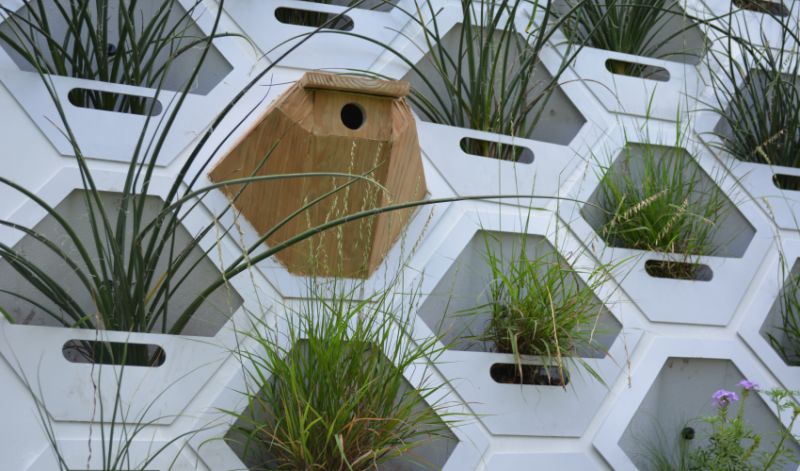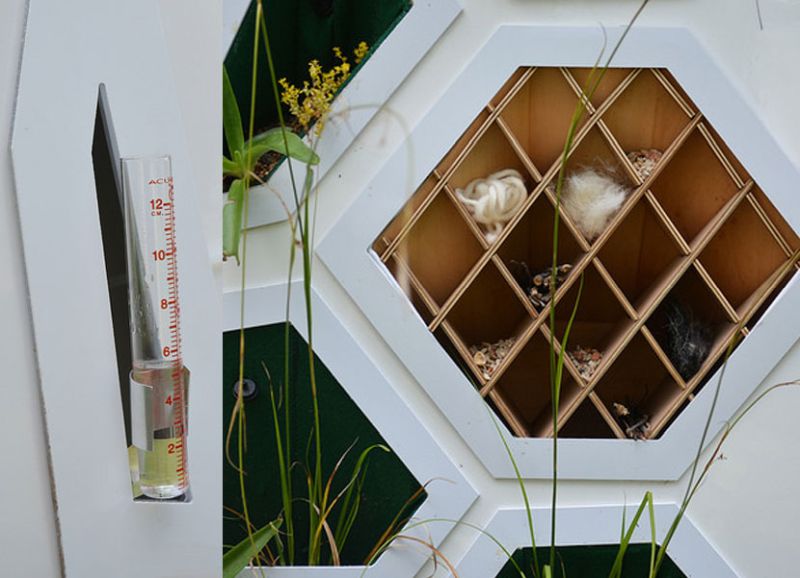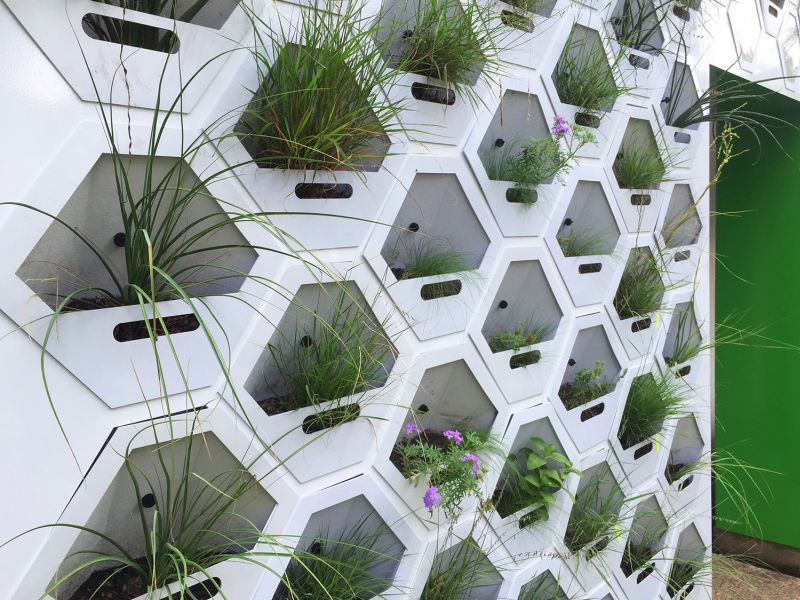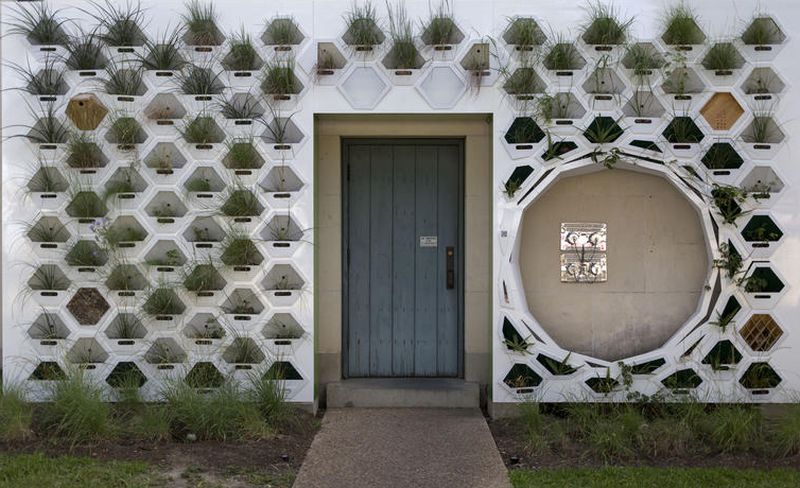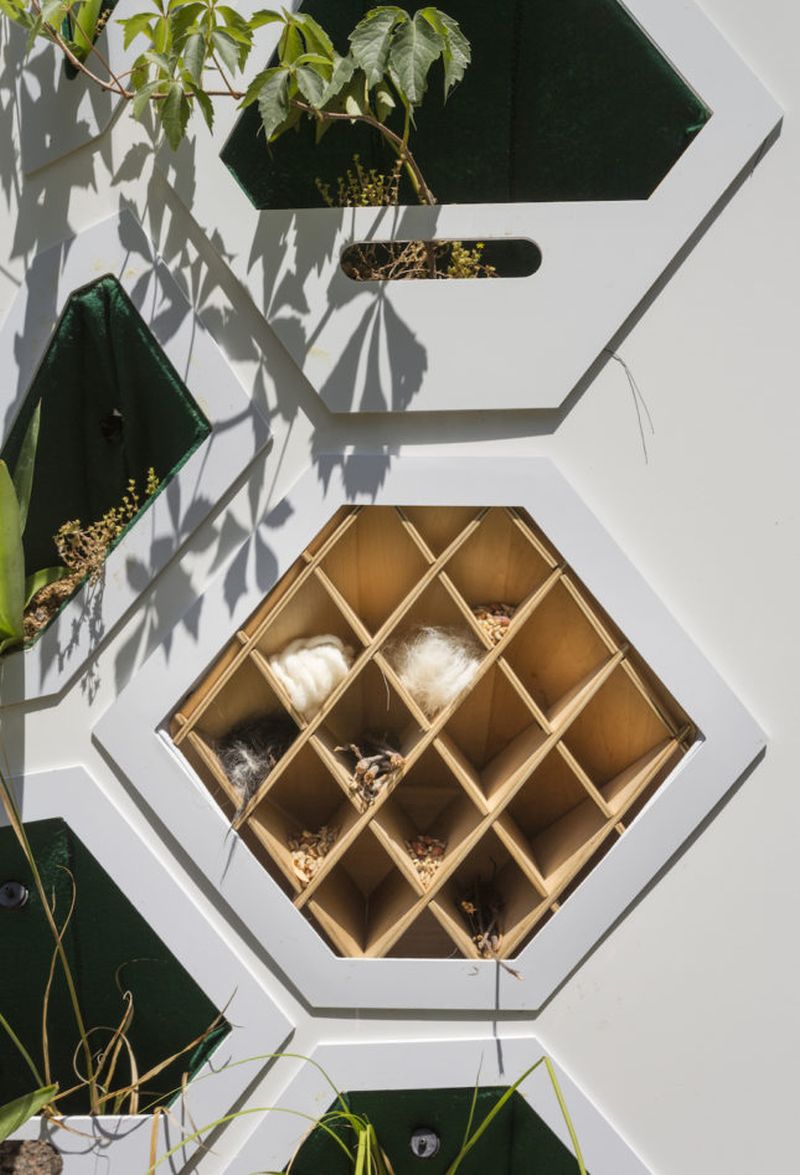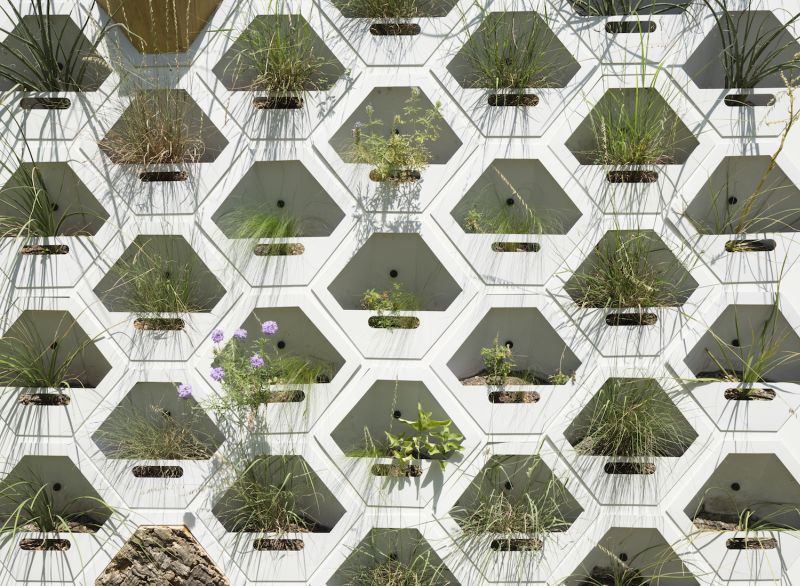 Via: Archpaper