French designer Stephanie Marine has created a set of pillows that looks like some over-sized pebbles and rocks. Named as Livingstones, the pillows are crafted with the aim to create a dreamlike atmosphere with this high-quality surrealistic set, which also acts as floor cushions.
Made from 100 percent virgin wool, the resting pillows varying in shapes and sizes are perfectly adaptable to interiors and can be arranged according to mood and interior of the living. Available as pouffes, sofas and floor cushions, the modern seating concept is accessible in both indoor and outdoor versions.
The handmade cushions manufactured by Smarin are produced in a workshop in Nice, France. Available in earth tone colors, the over-sized pillows cleverly converts any ordinary interior into a Zen garden or a bed of dried-up river, adding a touch of outdoor to the interiors.
Bringing outdoors inside the home, the Livingstones creates a relaxing atmosphere for all age groups.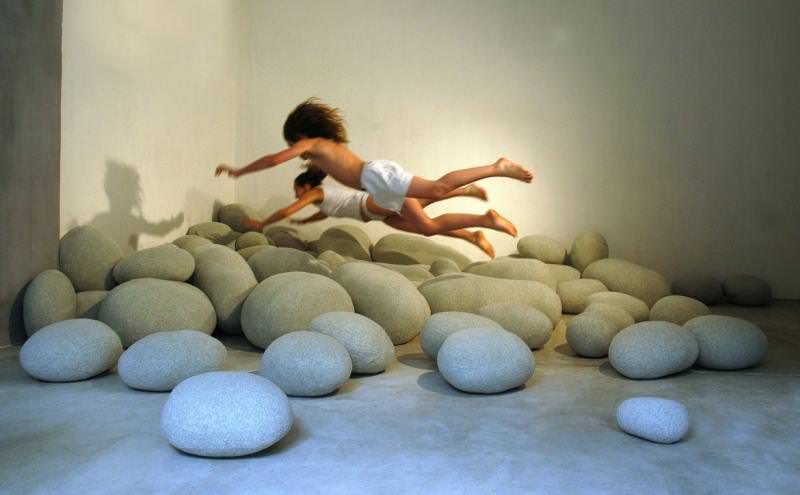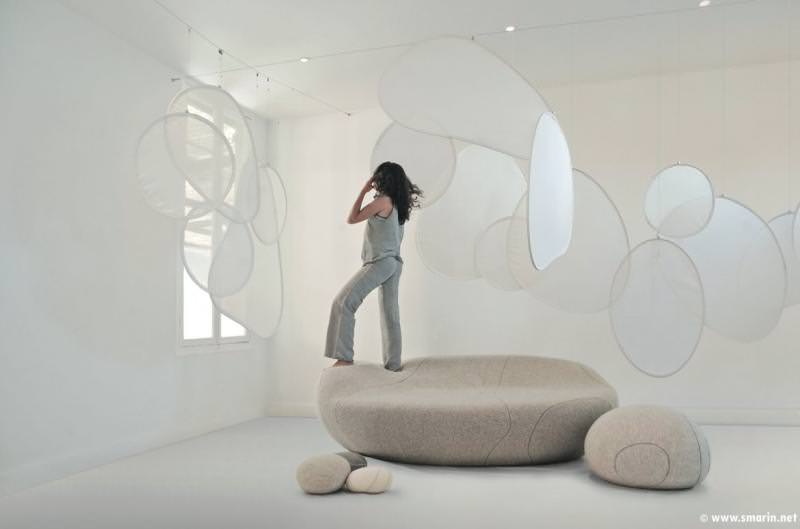 Via: DesignFaves