In the digital era, people are drifting away from the fruits of nature. Therefore, Log Furniture Series by Torafu Architects is designed to add a naturalistic touch to urban homes and other modern spaces. Instead of advanced lumber machines, the woodworkers have used traditional Kobiki saw and the "stop sawing" technique to cut logs without creating any waste.
Crafted in collaboration with skilled craftsmen and using the traditional sawing technique, Log furniture is made from camphor wood and hackberry. Each log furniture piece is created to function as a part stool, part lighting, and part table.
The vertical slits in the stools/tables allow "lumberjack's candle" to spread lighting in the given area. Hence, transforming a log becomes into a torch that can burn for long ours while helping in proper air circulation when lit.
The three-in-one furniture is vertically divided into six equally shaped legs. These vertical cuts are then allowed to dry naturally to make the wood wrap and curve in beautiful shapes. That's why each furniture piece is embedded with a unique mark of time left by nature.
Featuring the marks of time, the raw solid wood furniture pieces from this series are designed to bridge the gap between modern human intervention and organic wood designs.
The Log Furniture is available in three versions, all designed with sculptural appearance to enhance the aesthetic appeal of any contemporary home interior.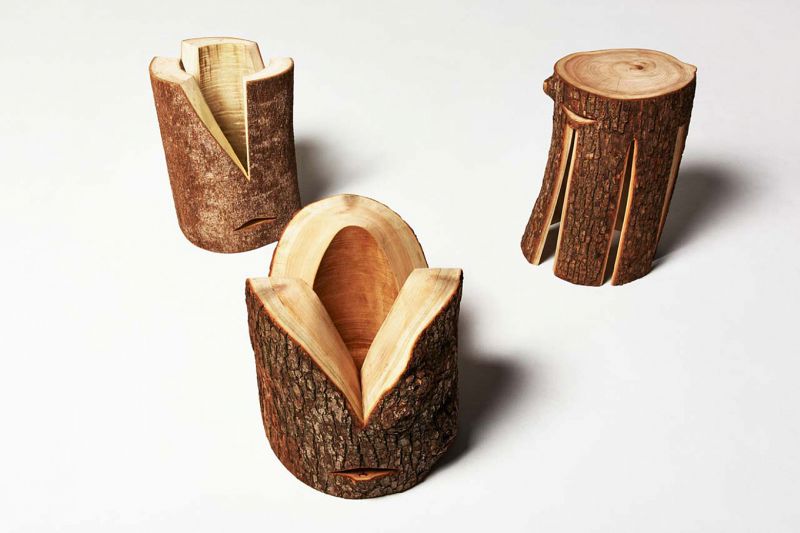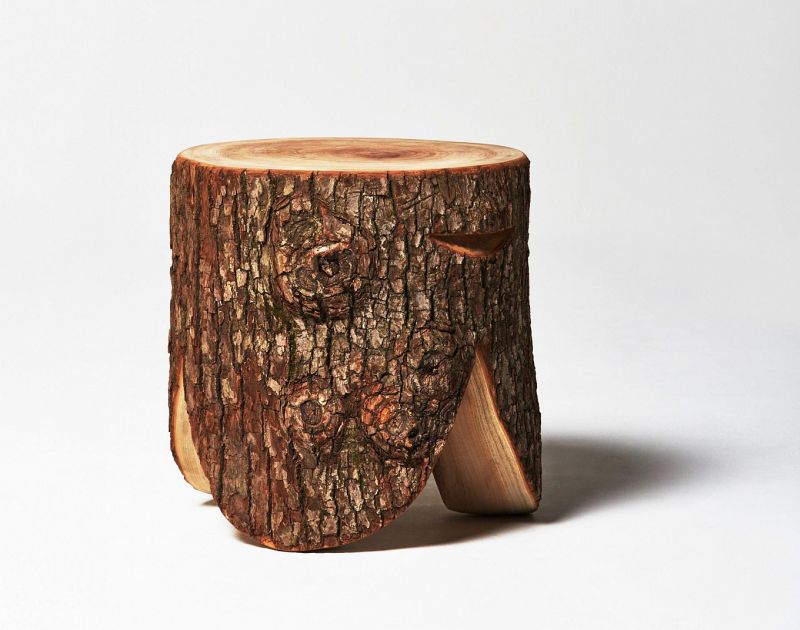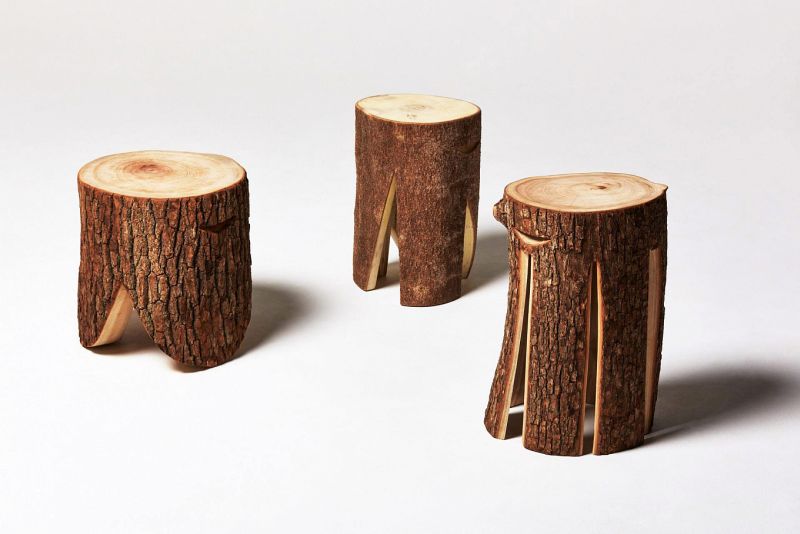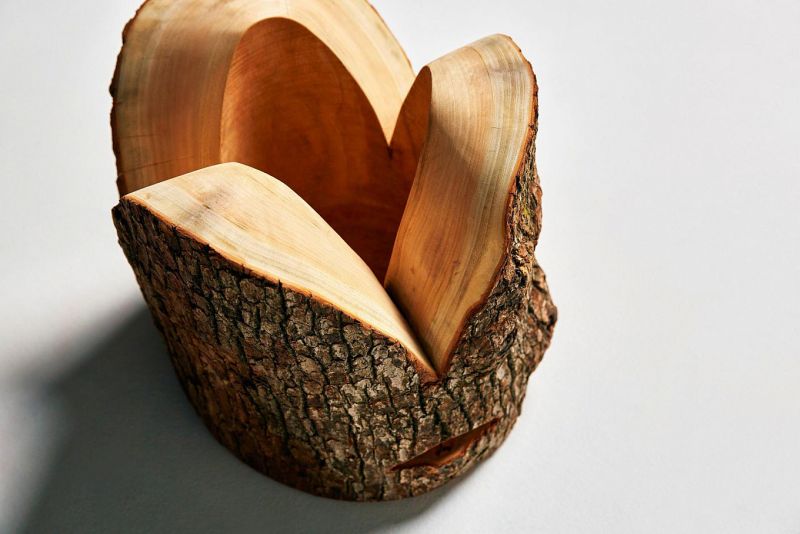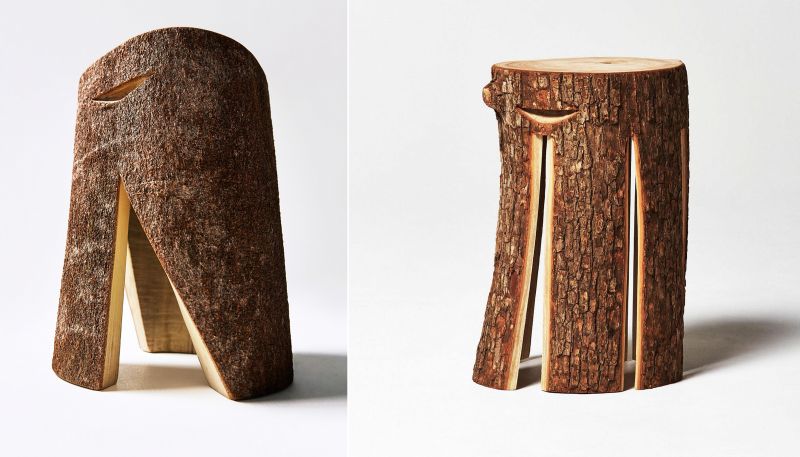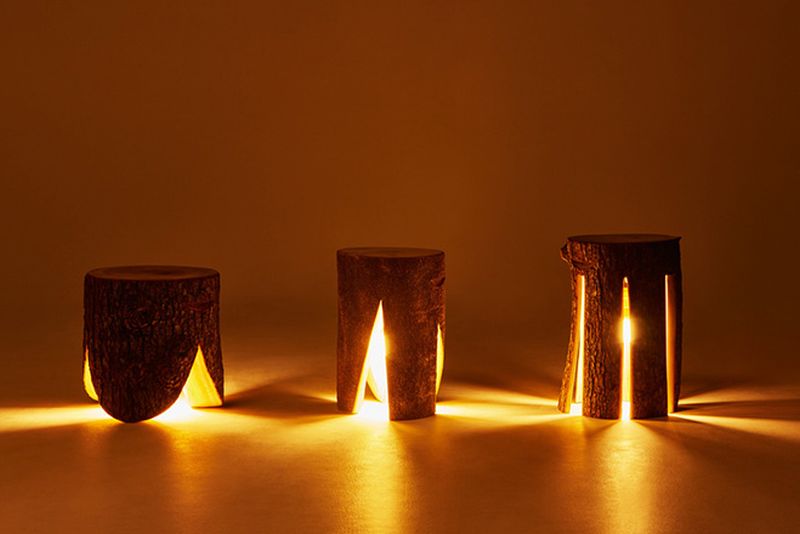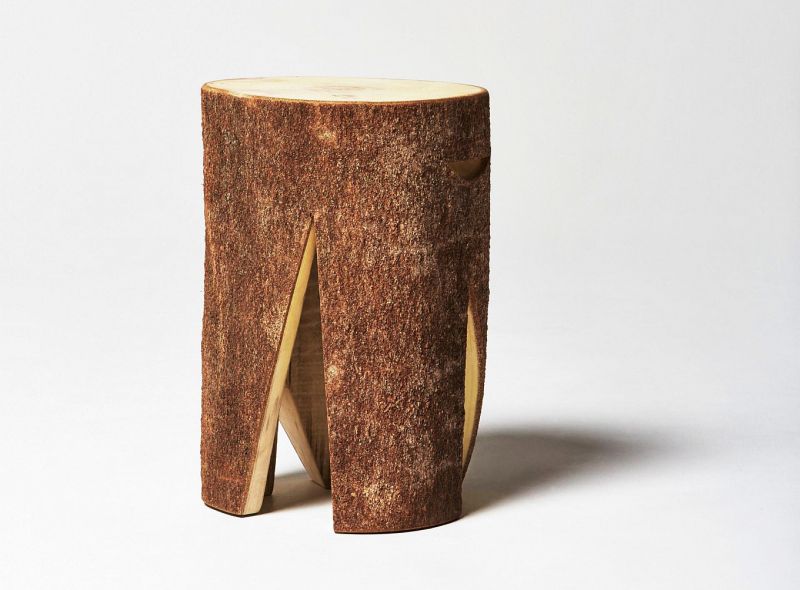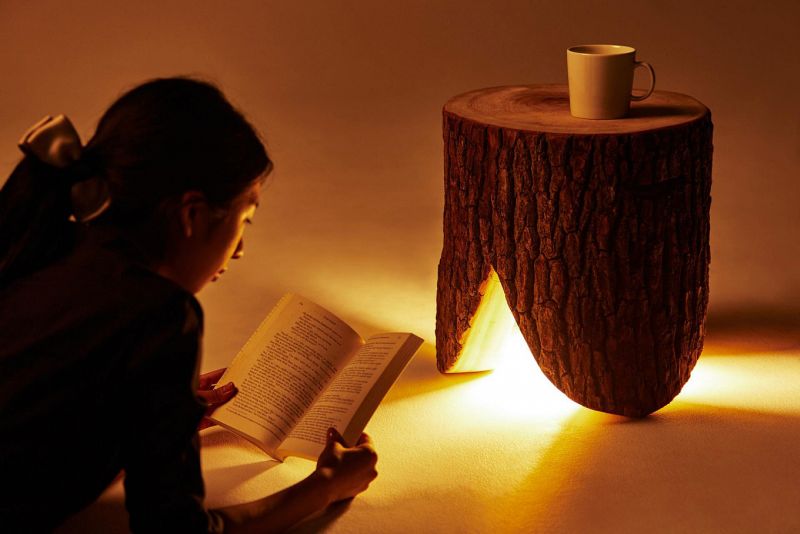 Via: Gessato