Long Island House by 1100 Architects (New York and Frankfurt based architectural firm) is a modern box-shaped house with timeless demonstration of place, location and habitat. The beach house is positioned on the eastern shore of the Long Island, and is divided into two main parts i.e. main house and pavilion.
The entrance of the main house leads you straight to the common area all covered with glass walls, throwing natural light inside in exuberance and conferring the view of pool and the far-off ocean. The kitchen, dining and living rooms are emerged together creating a sense of continuity and spaciousness.
The pavilion of the Long Island House hosts spectacular view of the sand dunes and the ocean and also offers a deck for sunbathing and infinity pool for cooling while relishing the view. The modern yet sui generis design and architecture of the house is coined as being emanated from the landscape.
The beach house provides both privacy and safety to the house. The facade of the house is towards the street, which is covered with trees and bushes making a perfect disguise for the passerby's, where as on the other side, the house opens towards the seashore and to add camouflage effect, limestone is used on the exterior palette of the house.
The oceanfront of the house is enclosed by glass walls to let you enjoy the phenomenal view of ocean and sand dunes and this will also let in ample natural light into the beach house. To give airy and spacious feel, the house is decorated minimally, whereas the modern high-end furniture and lacquered floors are matched with the sand-tinctured exteriors.
This stunning and magnificent sea side property, also endorses green roof technology. The planted slope with wooden path leads you to the terrace garden, which offers panoramic and ostentatious view of the ocean. The beach house is functional, innovative and appealing house that stylishly commingles with the surroundings.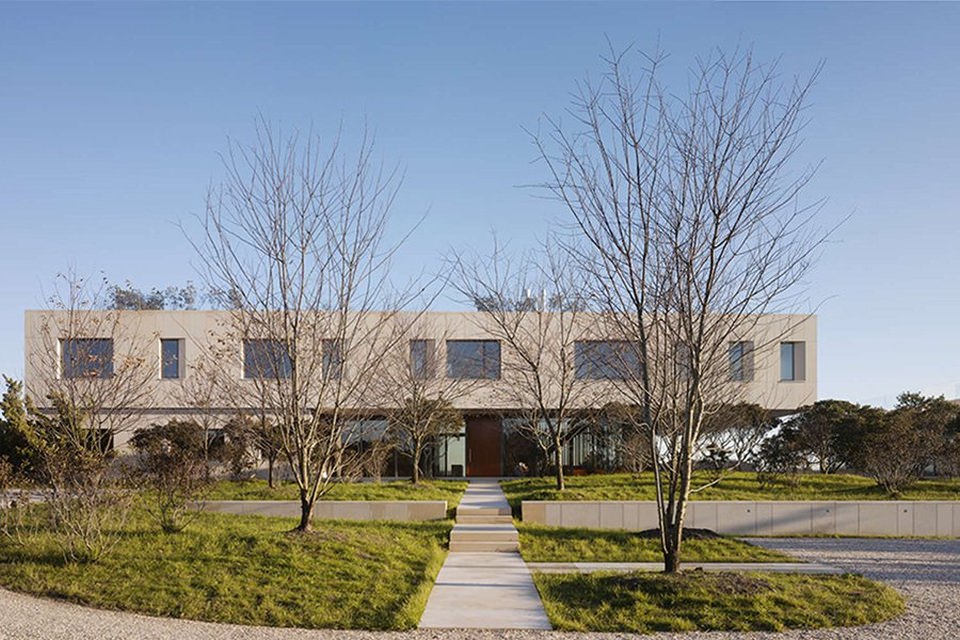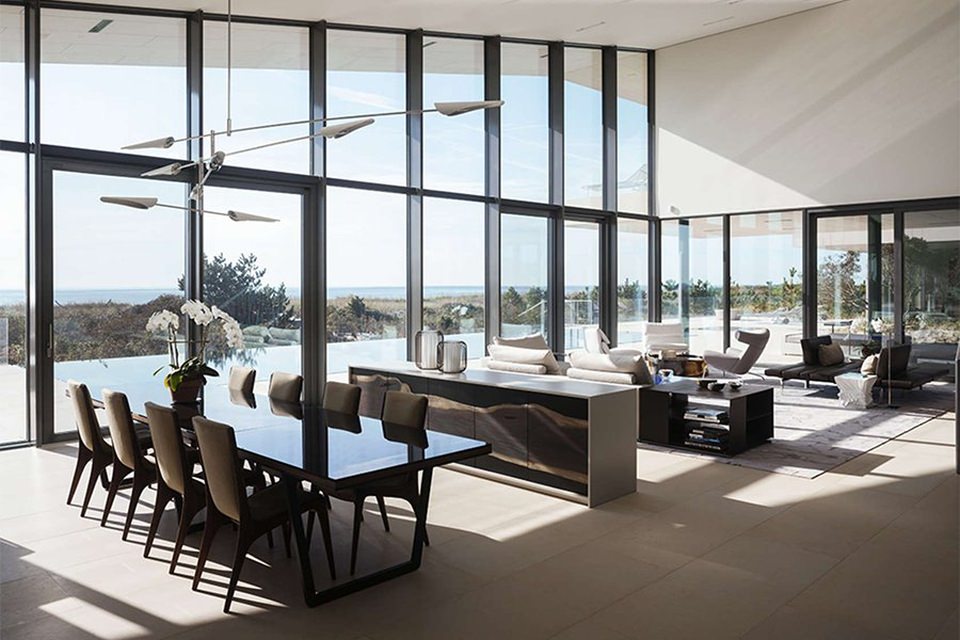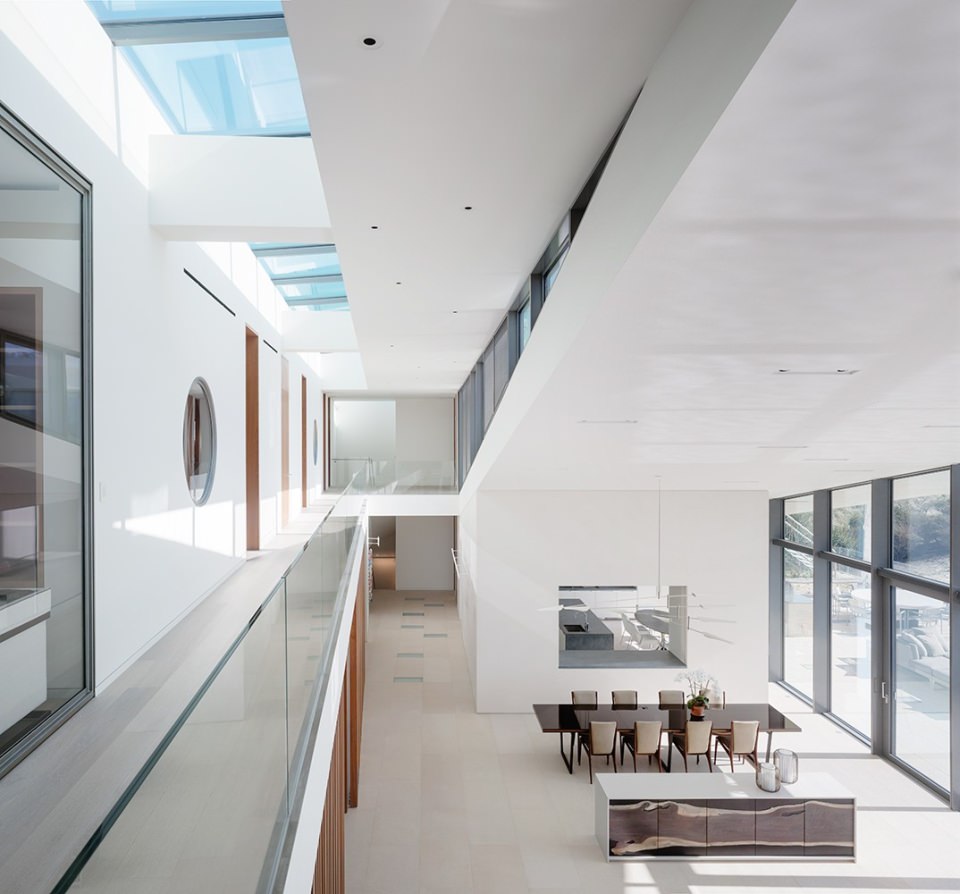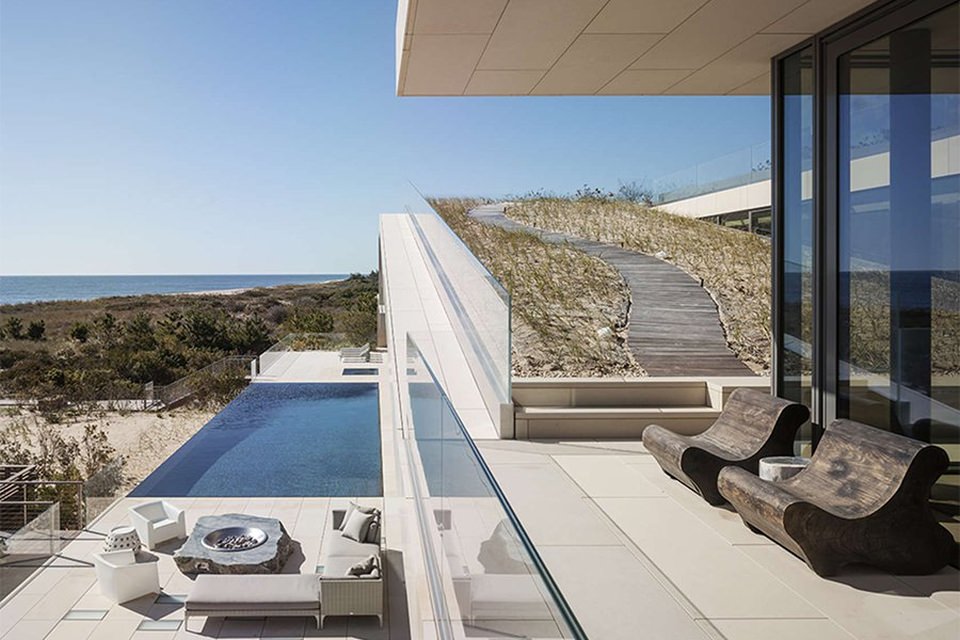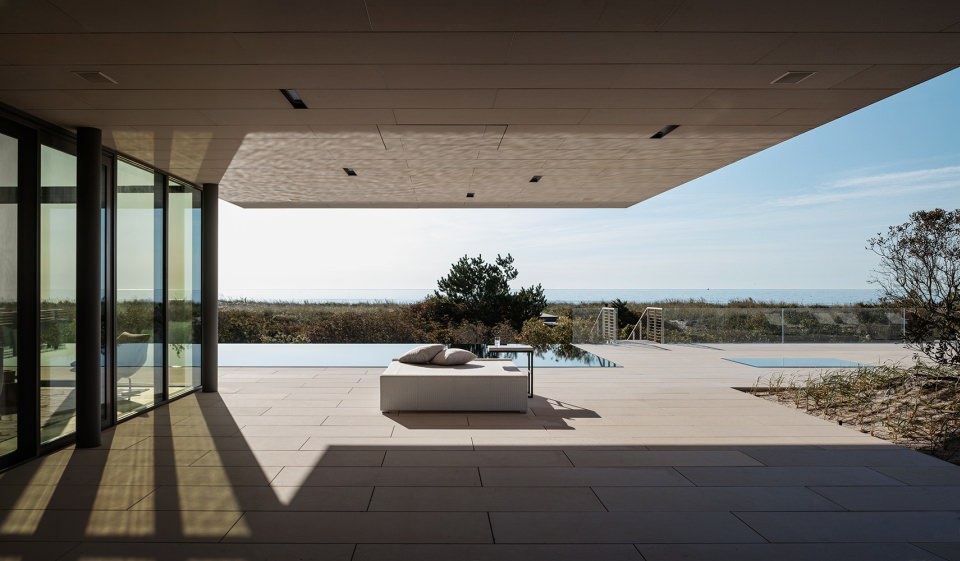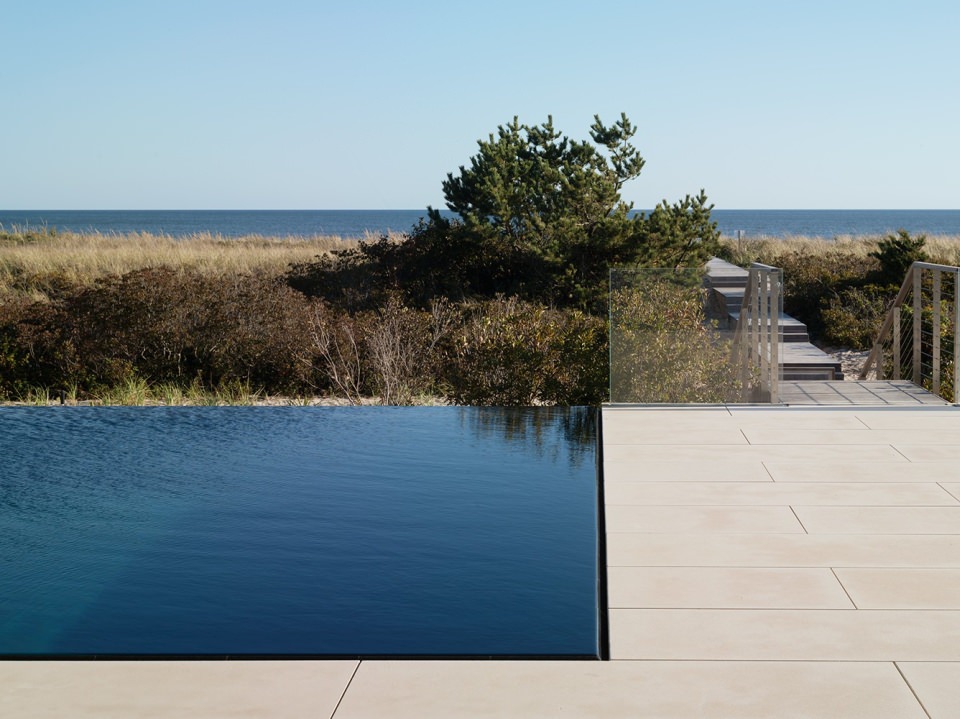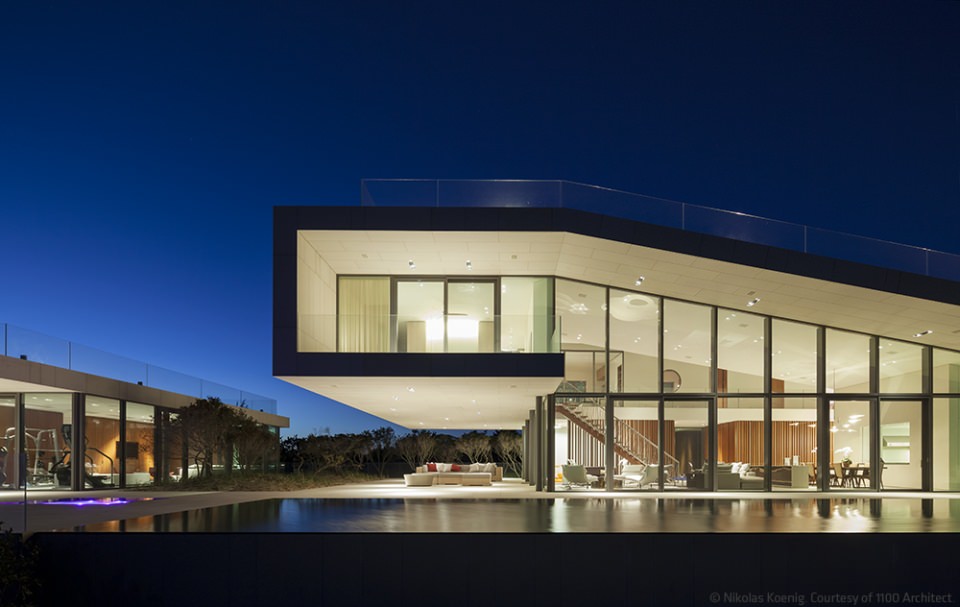 Via: 6sqft