Chic fireplaces are certainly the best for heating one's home in different ways, while adding a sense of style to the specific area of your house. So far we've seen many fireplace designs in a vast of array of styles and capabilities. While some are portable for those who like their fire on-the-go, others are wall-mounted or hanging from a ceiling for contemporary touch.
No matter how cozy and fashion-forward hearth you have, you certainly need to check out this longest hanging fireplace we've ever seen. From a house in Michigan and designed by architect Michael Fitzhugh, the elongated fireplace is contrived to outstretch from a double-height ceiling. So. it runs all the way from the ceiling of top floor into sunken seating area that's at ground level.
If you're lying down on a couch in seating area, then this furnace would appear to be floating in the air. But the long stainless steel pipe holds it in place. It shows us a cleverly practical way to add fireplace into an interior without cluttering the area. Due to its sleek design, the ground as well as nearby areas are free to move. In case you're looking for slenderized ways to create chimney or fireplace for indoor, then this one is surely one of the best designs to consider.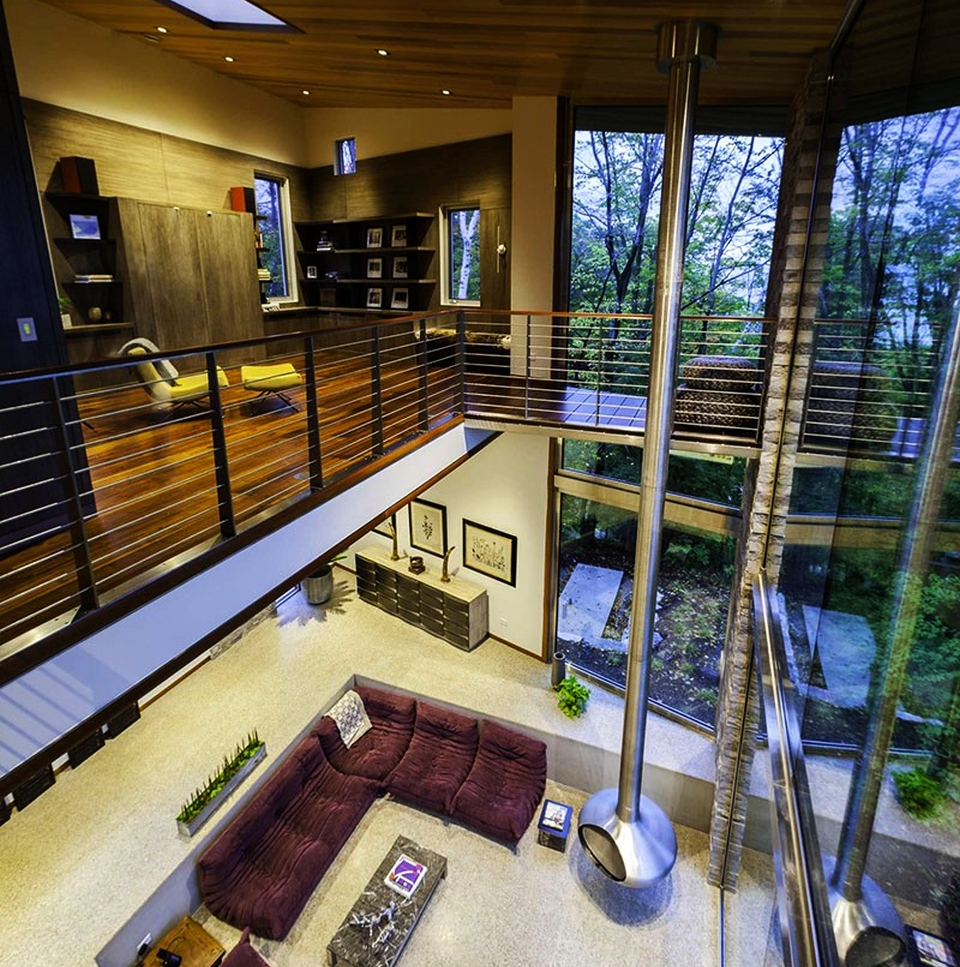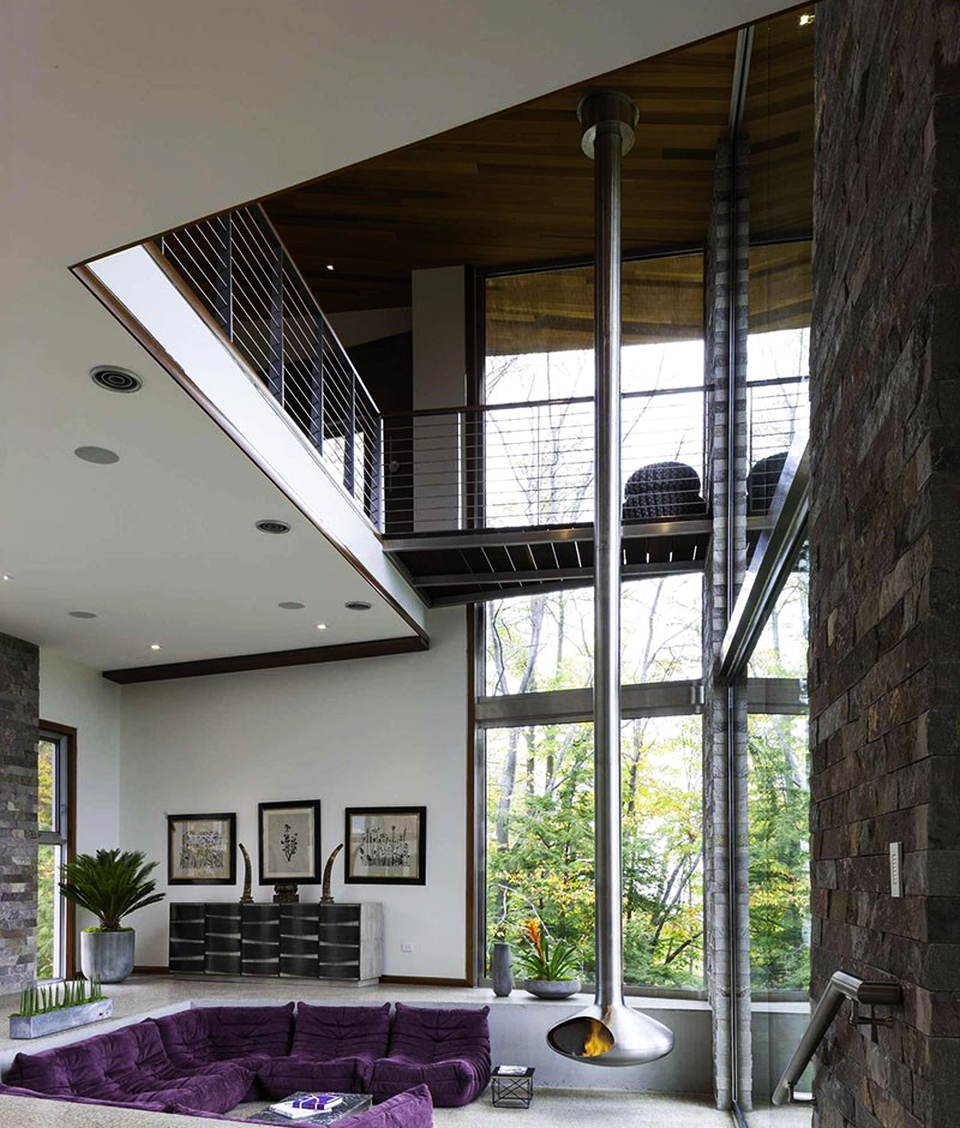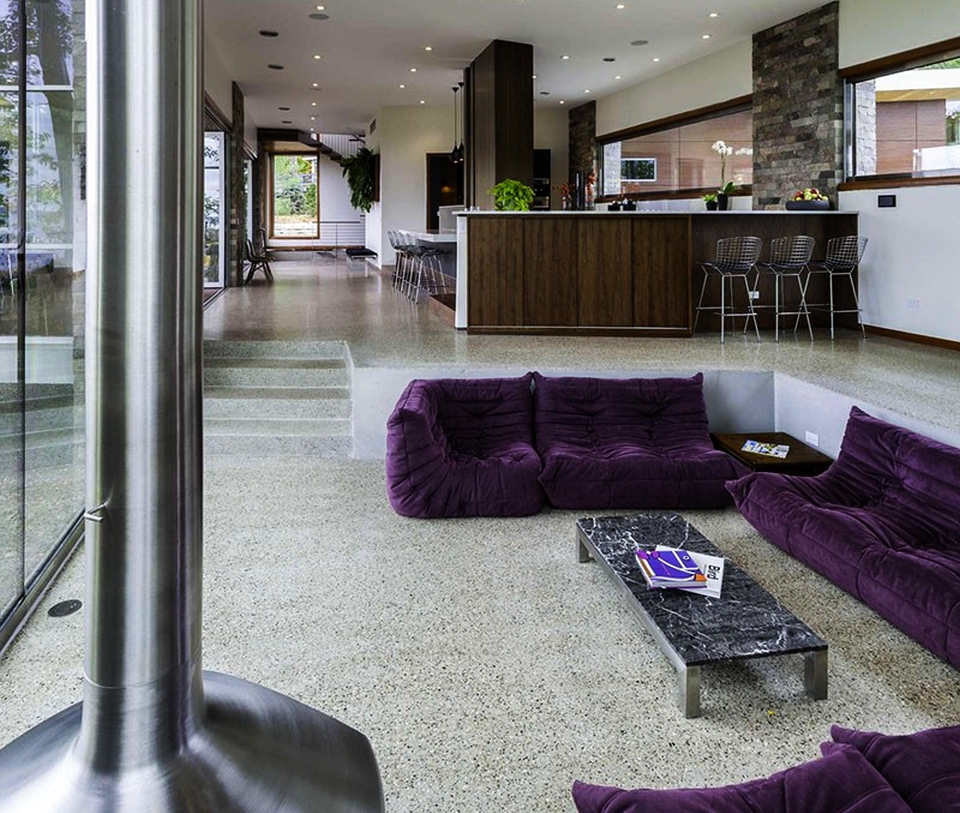 Via: Contemporist