Nowadays, cooking isn't restricted to enclosed kitchens, rather people are moving outside. When taking of outdoor dining, we can't forget barbecue grills. They are an expression of individuality, a good investment and a great cooking equipment for social or family gatherings. From a plethora of options, the easy to use, outdoor gas grills are one of the most popular among people.
But with numerous types and options available in the market, it is quite difficult to choose a perfect outdoor gas grill. From style and durability to fuel and heating capacity to ease of access and cleaning; you need to consider all specifications and go for the one that includes features you need and is suitable for your backyard or patio. Here we're listing some of the best outdoor gas grills that'll help you decide the perfect one your arsenal.
After all, who doesn't love a family get-together under the star-studded sky with the smell of freshly grilled steaks?
Napoleon LEX 485
To cook like a pro at outdoor dinner parties, the Napoleon LEX 485 will be a great mate to delight your family and friends. The outdoor gas grilling station not only concentrates on design but also in even distribution of heat and for neatly-cooked BBQs. Made from high quality stainless steel, it attracts attention with its shiny body.
There are four stainless steel burners and an infrared rear burner. Its lid features double walled construction, which creates perfect conditions for searing over high heat, to work like an oven. The knobs are backlit with blue LED lights to create a beautiful scene.
Price: Starts at $1,795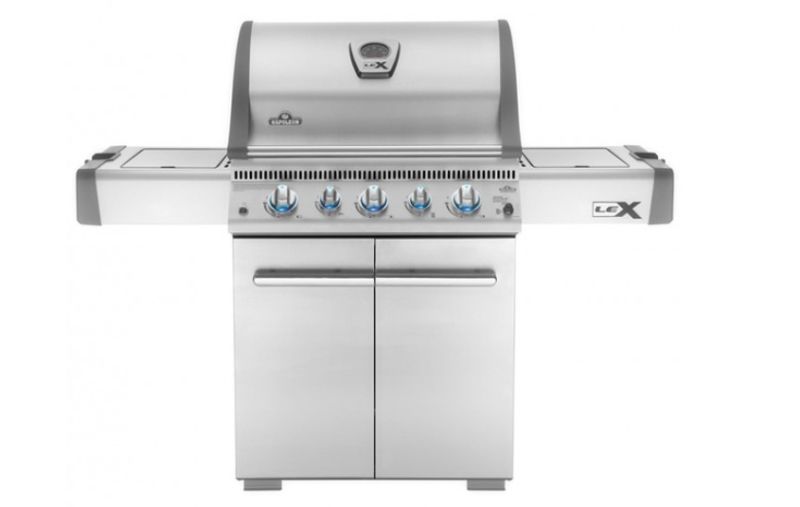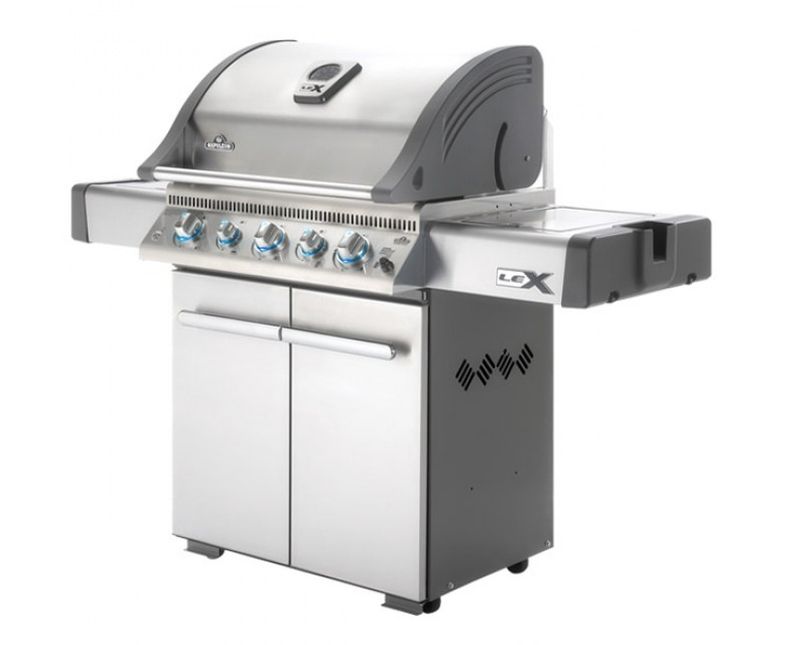 Weber Genesis II E-310
If you're a barbecue lover, you might know that Weber is the force to reckon with in this particular segment. Their expertise dates back to 1951, and since then, they have been churning out high quality grills more frequently than anyone else.
The Genesis II E-310 is one the latest entrant in their stable with unique porcelain-enameled flavorizer bars that allow more flavor to stay within the food for a longer duration. It is a great outdoor gas grill designed for all occasions and seasons for sure.
Powered through liquid propane, it offers input of 37,500 BTU-per-hour. There's a built-in lid thermometer to easily keep a check on the temperature. It comes with all weather wheels to drag around different corners of your patio. There is also an option to purchase the additional iGrill 3, which allows to preset temperature for best-grilled food.
Price: $849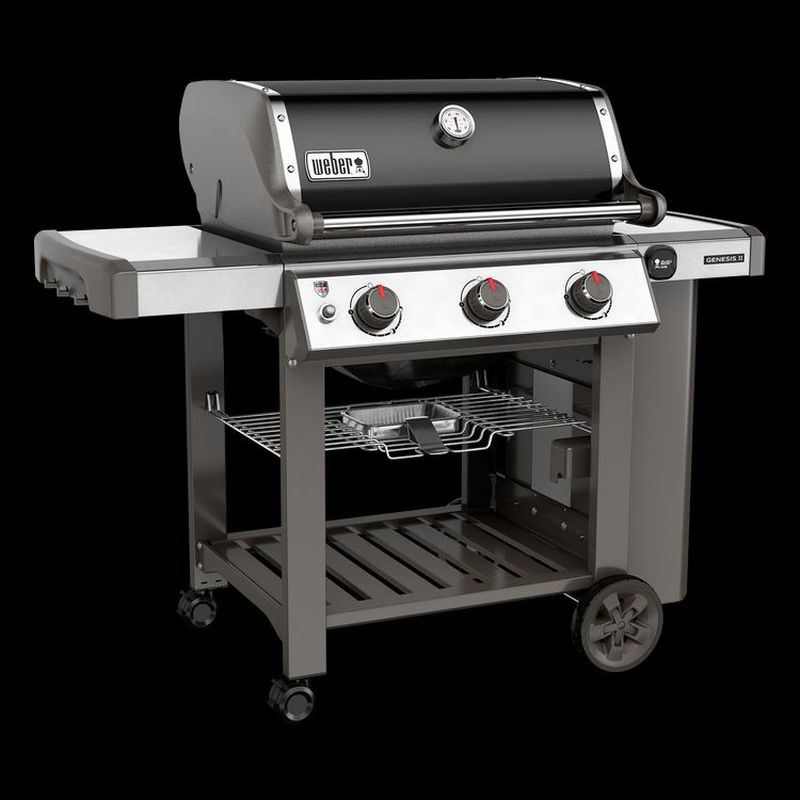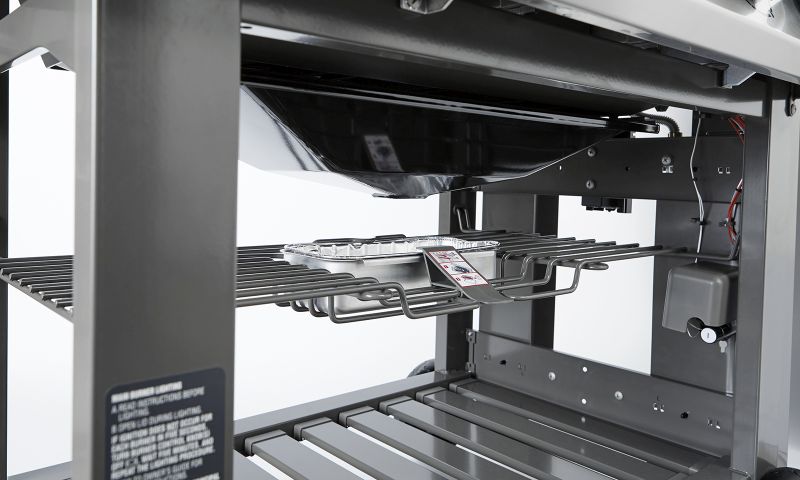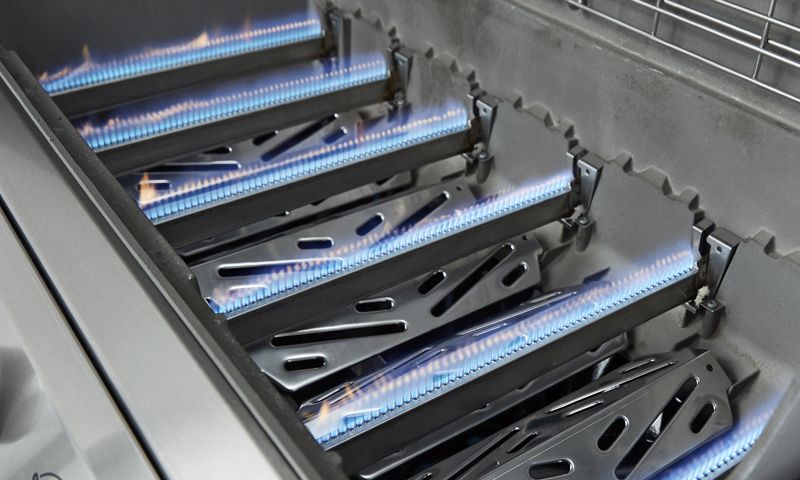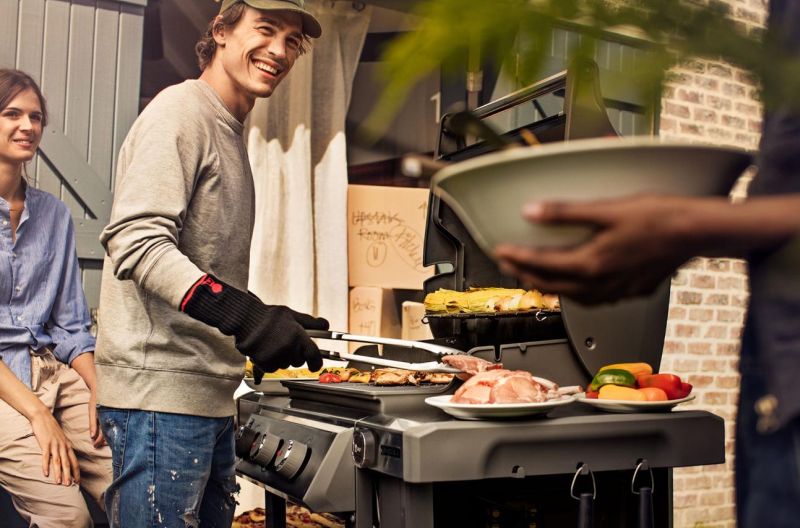 Broil King Baron 440
Despite massive competition in the outdoor grill industry, there's a high demand for high-end outdoor gas grills but you aren't going to get them in cheap for sure. Most of them may cost thousands of dollars; however, the Broil King Baron 440 is a great example of inexpensive grill that delivers on quality with a dual tube design that can cook right alongside other grills.
It features four stainless steel dual-Tube burners and 644 sq. in. of cooking space including the porcelain coated warming rack, reversible iron cooking grids, Flav-R-Wave cooking system, and drop-down side shelves.
Price: Starting from $672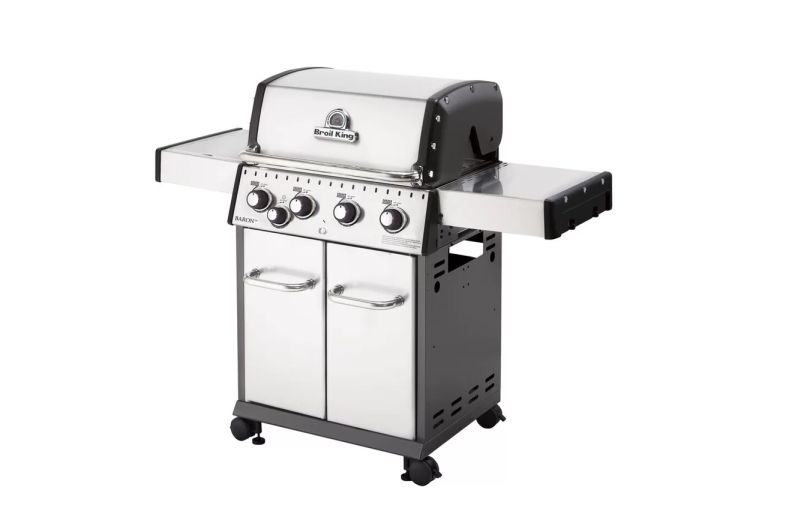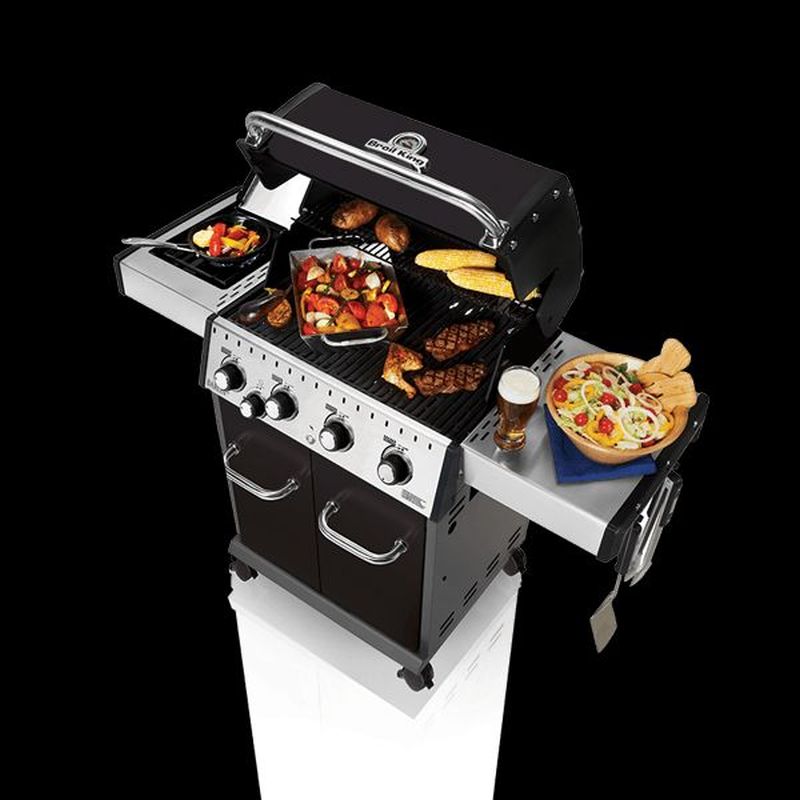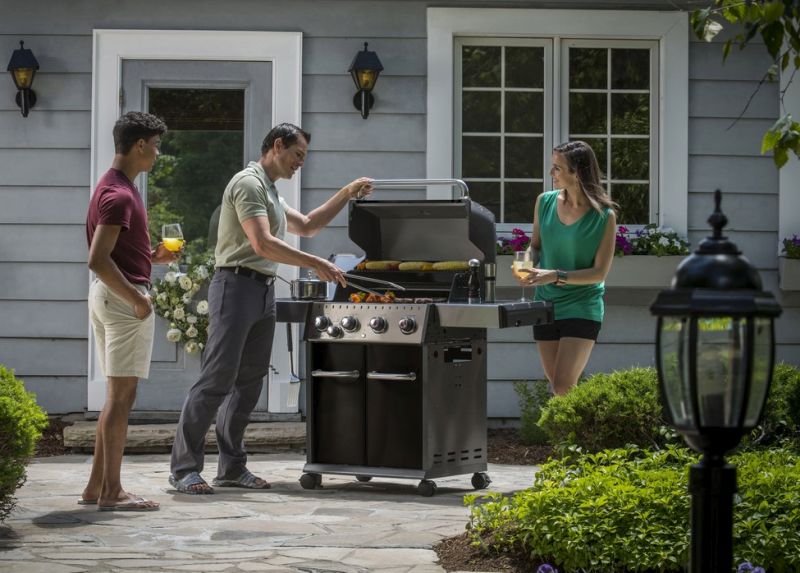 Char-Broil Performance Tru Infrared 450
Fueled by Liquid Propane, the Char-Broil Performance TRU Infrared 450 three-burner cart gas grill is perfect for mid-sized grilling needs. It features generous 450 square inches of primary cooking over porcelain-coated grates and 150-square-inch warming rack. The electronic ignition system offers a reliable spark every time.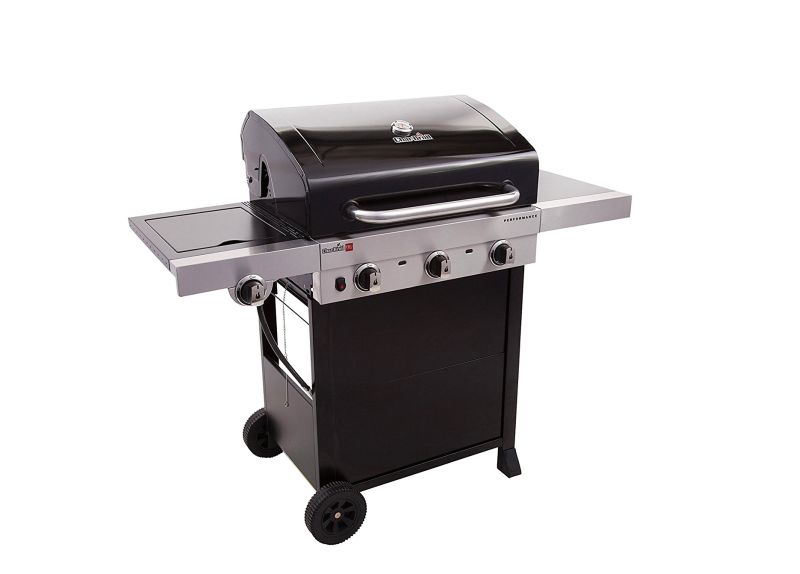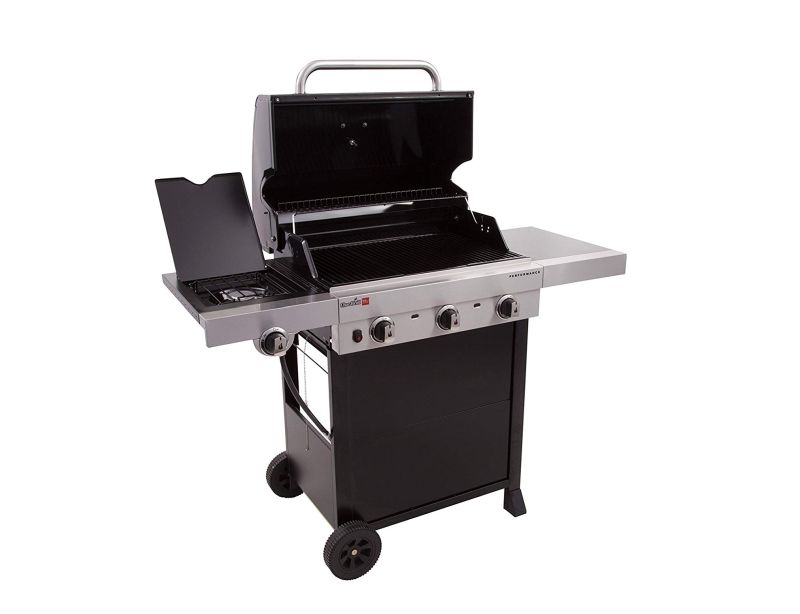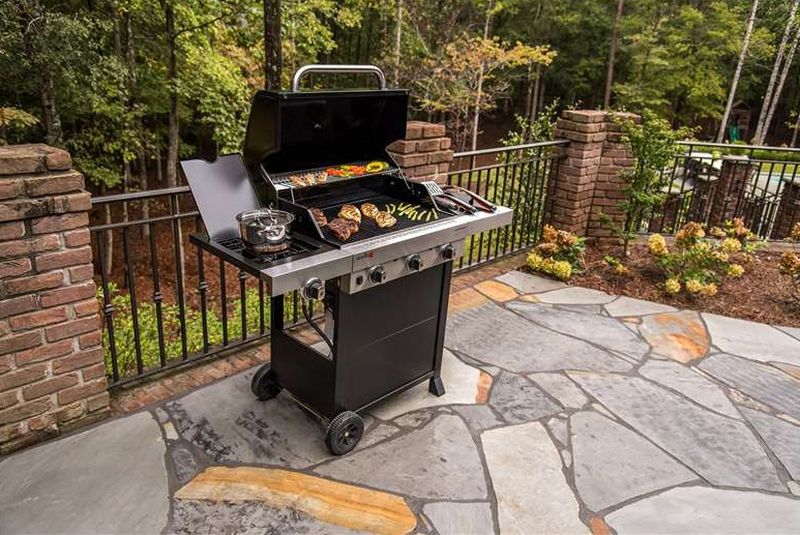 Char-Broil Classic Outdoor Gas Grill
Char-Broil Classic is a cart type BBQ grill that delivers optimal results without asking you to spend a fortune. This particular outdoor gas grill is creatively tailored to meet small grilling needs. The Char-Broil Classic 3-burner bbq grill features in-line stainless steel burners and electronic ignition for easy start. There are two metal side shelves for extra space.
Price: $139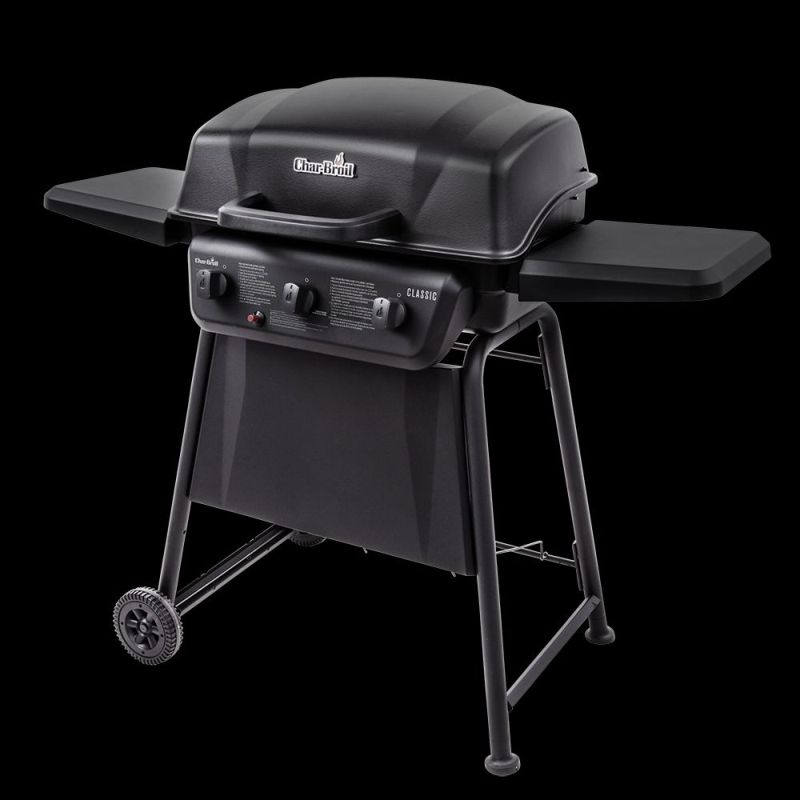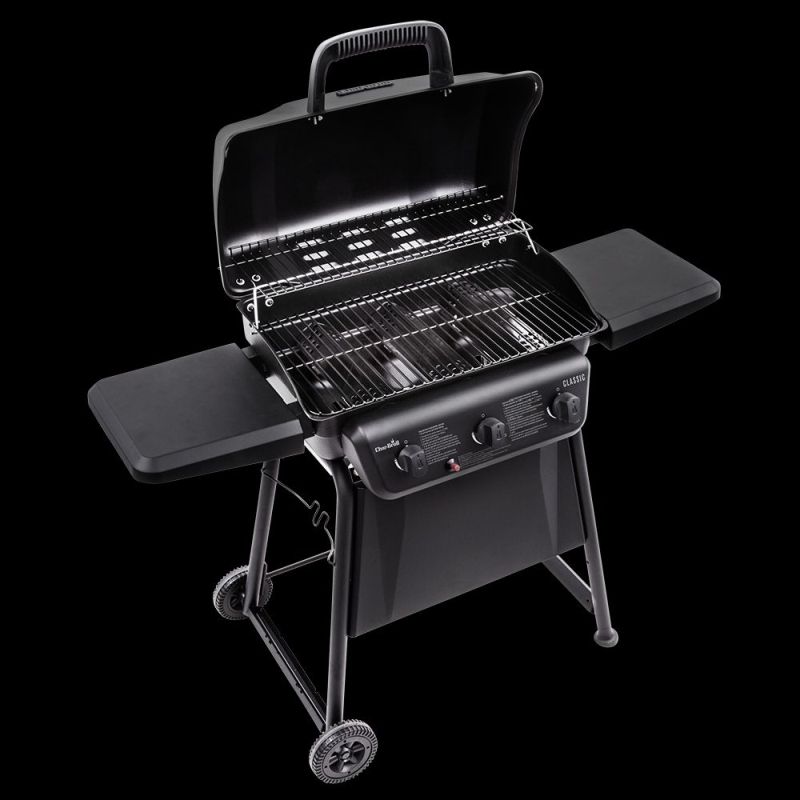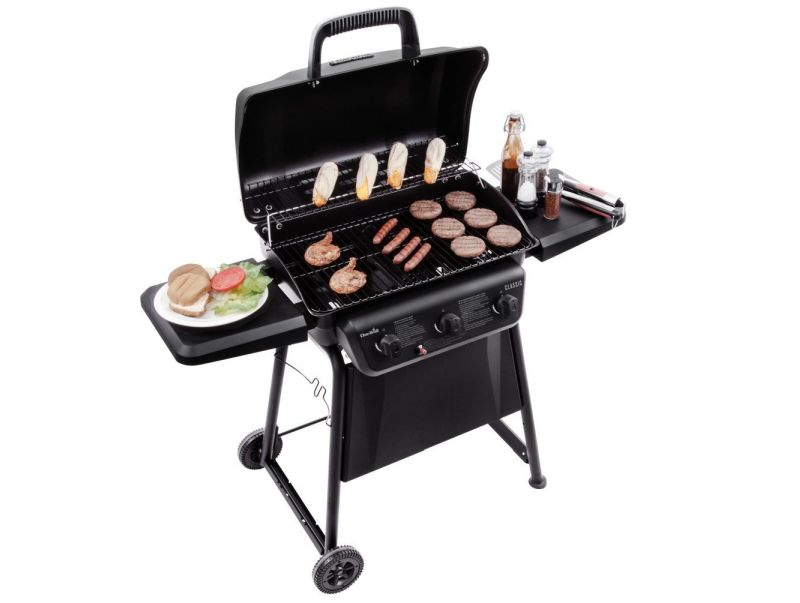 A grill is something that everyone needs, no matter if their modern home is a tiny one or an expansive urban oasis in the countryside. You would agree that memories are often made outside around a BBQ grill while cooking with your friends and family.
So, it is always advised to go with the best outdoor gas grill on the market, and you will never regret your decision.