China is the favorite tourist destination for travelers. So if you are planning to visit the continent and don't know what to see other than those common acquainted places, then you should pay attention to this new incredible Buddhist shrine caved into a hill. The architecture design of this striking holy place is designed by Arch studios, and they call it 'Buddha Tea House'.
Maintaining the peace and aura of spiritual centers, the must see sculptural Buddhist shrine is build amidst mesmerizing surroundings of Tangshan, China's Hebei province, to provide tourists an environmentally immersive experience. The holy meditation space is caved inside the hill amid forest and blanks of river.
If we talk about shrine's architectural design, the exterior walls are brilliantly textured using concrete and natural grass cover. At the same time, glass skylight enhances the appeal of the whole exterior. The shrine is built in such a way that no trees were felled during the making; rather the whole structure is build around them.
Talking about the interior, it is marvelously designed using modern concrete, landscaping marvels, glass walls, composed lighting, interior bamboo plants, aluminum windows and mature trees. The designer smartly navigated courtyards, lobby area, meditation room, tea room, living room and bathroom, and the striking furniture makes the shrine look more inviting.
To confer finishing to the flooring, designer beautifully covered Buddha Tea House using pale terrazzo. The marvelous white sculpture of Lord Buddha situated in one part of the shrine looks very attractive when natural sunlight drapes it.
Whenever you plan to visit China, don't forget to stopover at this amazing underground Buddhist shrine. We are sure that on visiting this shrine you will feel free from all the world's worries and connected to God.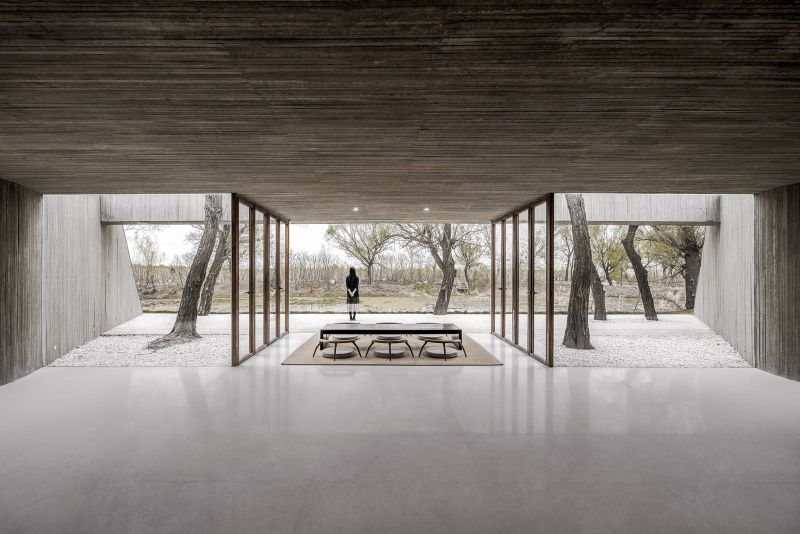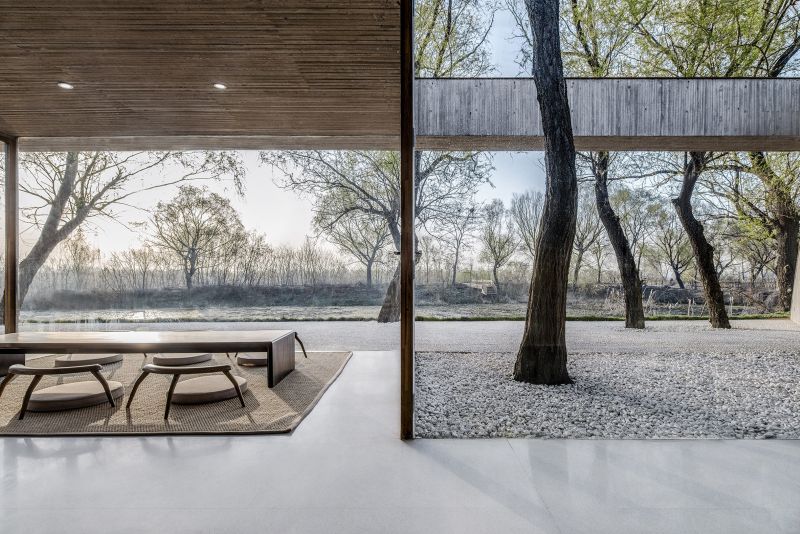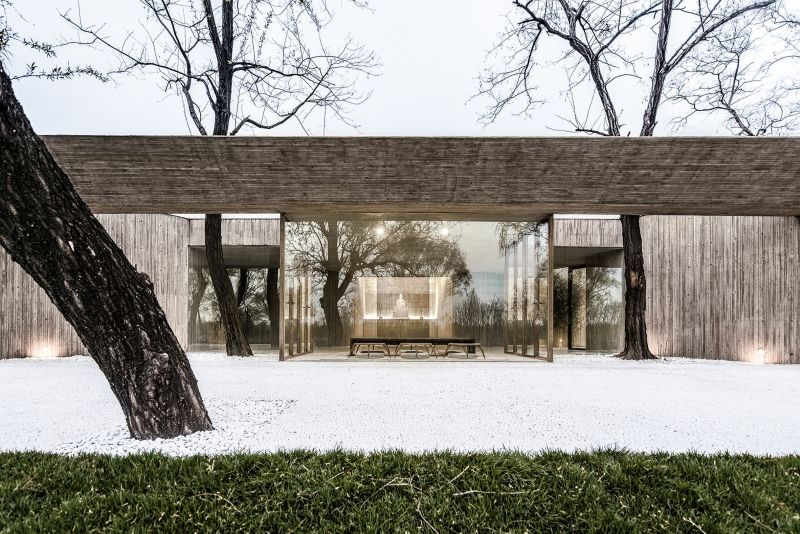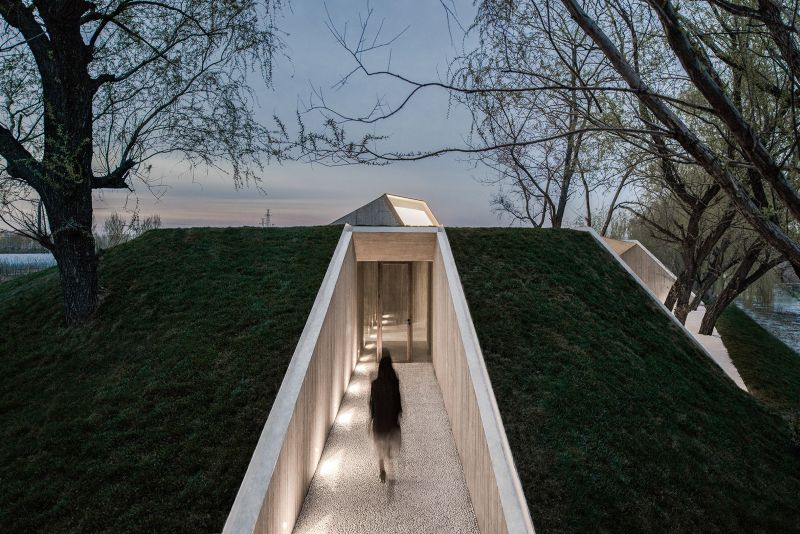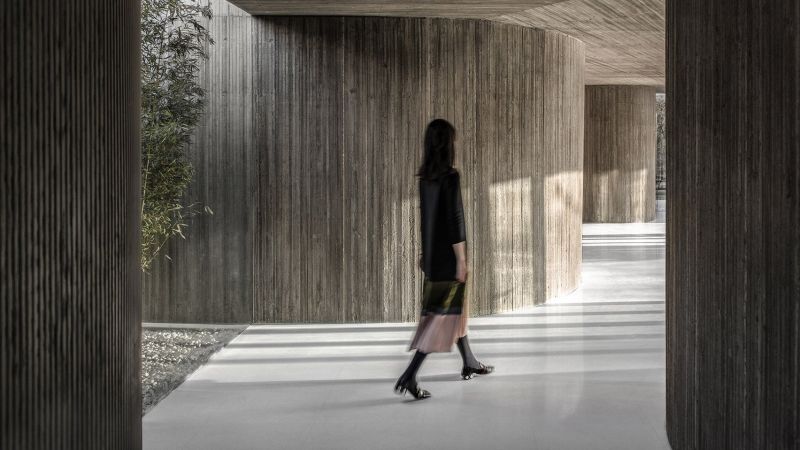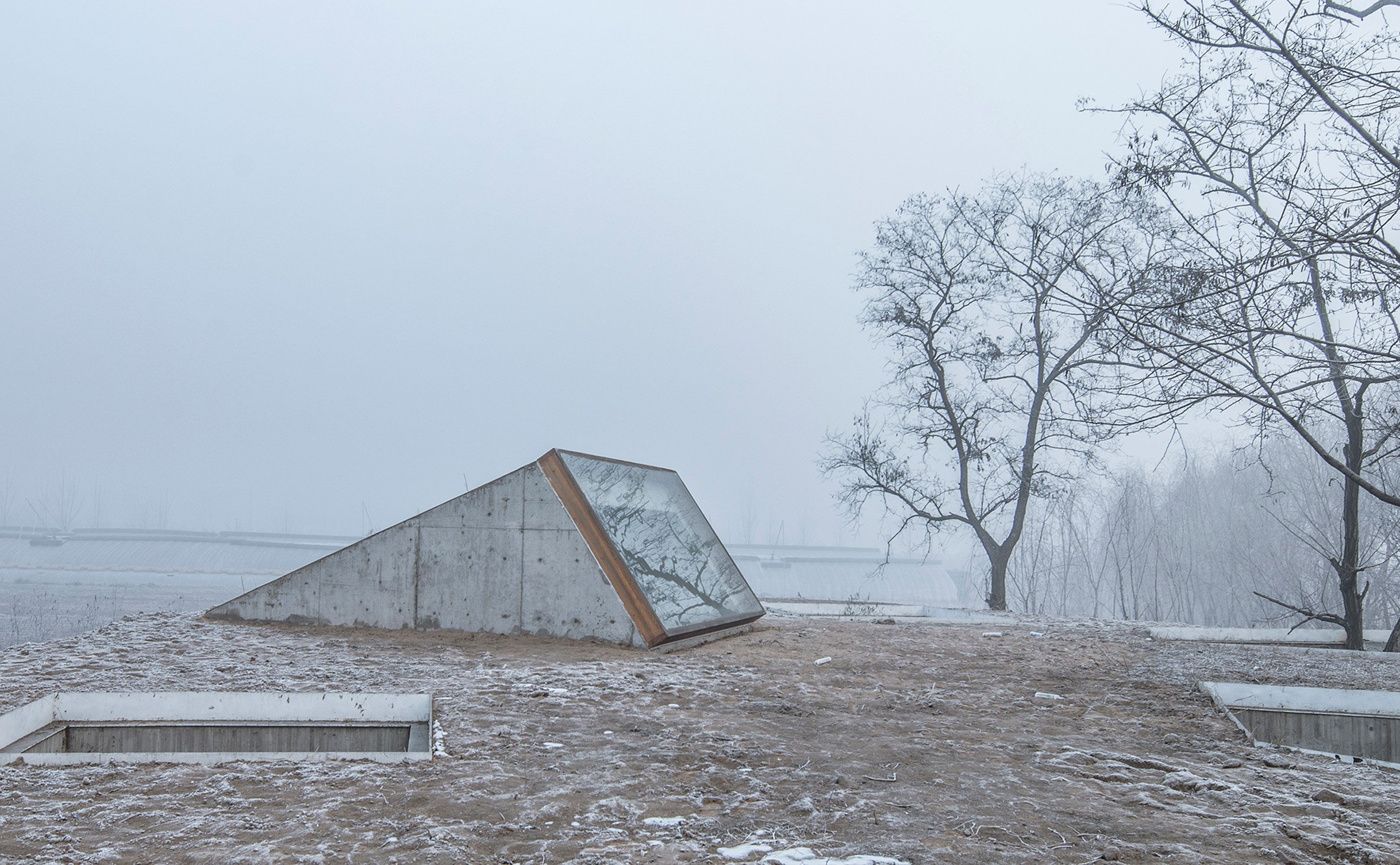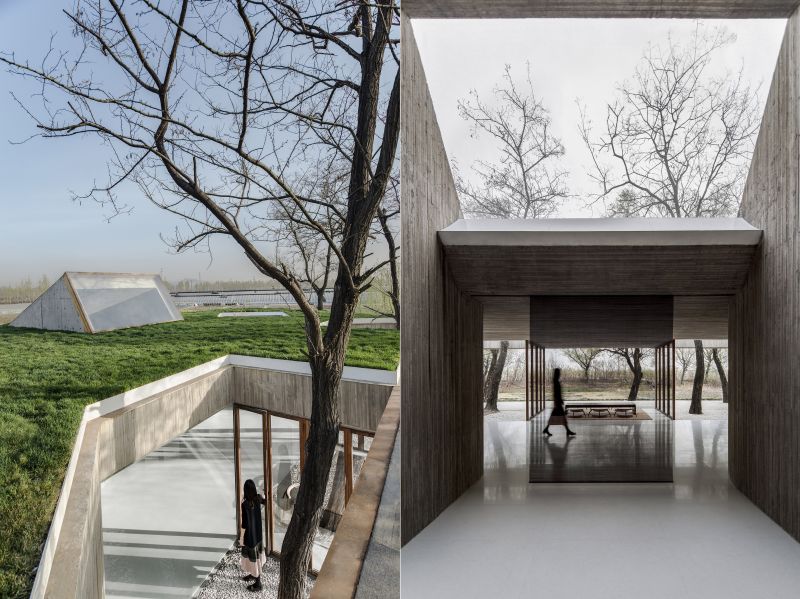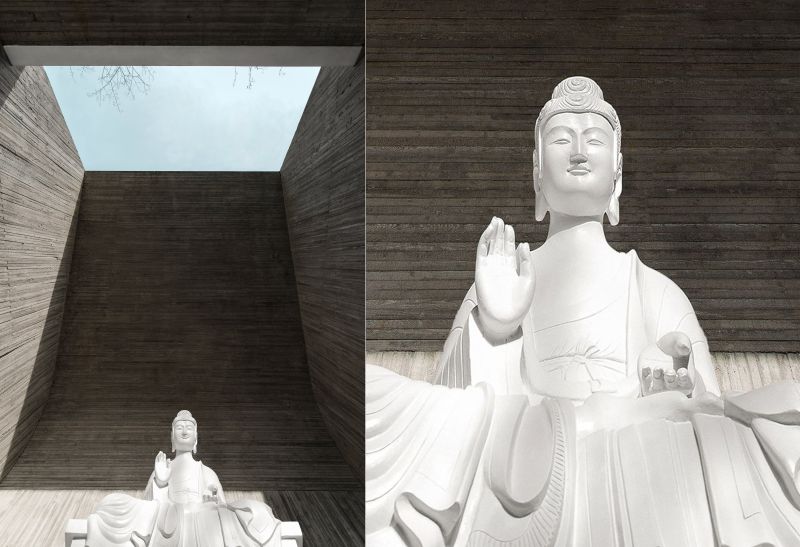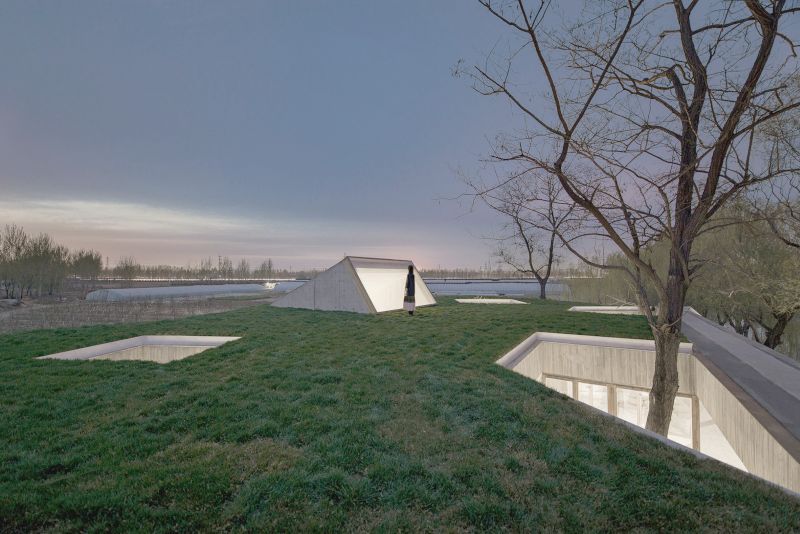 Via: Dezeen